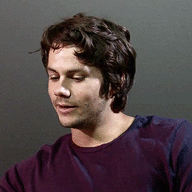 Impulsive | Macaws Beater
A S A I A H
I C H A B O D
M U R P H Y
​
General information​
Full name:
Asaiah Ichabod Murphy
Name meaning:
Asaiah is a boy's name of Hebrew origin meaning ''the Lord hath made''​
Ichabod is a boy's name of Hebrew origin meaning ''the glory is gone''​
Nickname:
Asaiah's often called Asher by family and friends. His parents gave him this nickname after failing to pronounce his first name as a toddler - rather than pronouncing it correctly, it sounded like he said ''Asher''. While searching for a cure for lycanthropy, Asaiah used the name Ethan Harris to avoid anyone from finding out about his best friend, Marisol Woods.
Hometown:
Auckland, New Zealand
Nationality:
Kiwi
Accent:
Kiwi
Blood status:
Half-blood
Birthdate:
October 16, 2028
Place of Birth:
Auckland, New Zealand
Zodiac:
Libra.
People born under the sign of Libra are peaceful, fair, and they hate being alone. Partnership is very important for them, as their mirror and someone giving them the ability to be the mirror themselves. These individuals are fascinated by balance and symmetry, they are in a constant chase for justice and equality, realizing through life that the only thing that should be truly important to themselves in their own inner core of personality. This is someone ready to do nearly anything to avoid conflict, keeping the peace whenever possible
House Astrology:
This combination of the sun sign and House ought to be nicknamed "The Magical Corps of Diplomats." Slytherins born under this sign are poised, polished, suave, well-read, well-bred, and excruciatingly polite and correct in everything they do - the perfect gentry of the magical world. Never a bully or a bravo here! No, these Slytherins would say "I despise you and think you're are worthless scum" and make it sound like "How do I love thee? Let me count the ways..." They are discreet, sympathetic, easy to talk to, and know how to put people at ease. This can, of course, be a wonderful asset in espionage (the flip side of diplomacy!) and these Slytherins are more than capable of hiding their true feelings in order to get information or befriend a rival. Because they need to act in partnership with others and hate to be alone, they are rarely decision-makers and must be careful who they seek to befriend, lest they are led astray into the wrong crowd.
Element:
The sign of Libra is an
Air
sign, set between Gemini and Aquarius, giving these individuals constant mental stimuli, strong intellect and a keen mind. They will be inspired by good books, insurmountable discussions and people who have a lot to say. Each Libra representative has to be careful when talking to other people, for when they are forced to decide about something that is coming their way, or to choose sides, they suddenly realize that they might be in the wrong place and surrounded by wrong people. No partner should make them forget that they have their own opinion
Build:
Standing at about 5' 10 (or 177 cm) Asaiah is considered to be of average height. He is broad-shoulders which he has been using to his advantage during Quidditch games
Skin tone:
Asaiah's skin tone is pale. Having spent most of his childhood years playing outside with his siblings, you can see that the sun has done its job on his skin, as it is slightly tanned
Skin type:
His skin type is normal though it sometimes tends to be sensitive
Hair:
Asaiah's hair colour is brown just like his father, brother, sisters and grandfather before it turned greyish-white. He likes the short hairstyle and usually keeps it short. As his hair grows longer, it will eventually grow out into curls which he isn't particularly fond of. Asaiah isn't someone who spends much time in front of a mirror trying to fix his hair, he likes it and wouldn't change anything about it, until it grows too long of course
Eyes:
Asaiah has honey-brown coloured eyes just like most family members
Other features:
He has freckles all over his face, neck, and body along with several scars on his knees, legs and elbows
Allergies:
He has no recorded allergies
Dominant hand:
Right
Playby:
Dylan O'Brien
1st Wand:
Straight 11 1/2 Inch Unyielding Yew Wand with Phoenix Tail Feather Core
Length: A fairly average length for a wand, not at all uncommon or very special. ​
Style: Straight and smooth: what else is there to say?​
Wood: Yew wands are extremely powerful in both the dark arts and in battling against the dark arts: good and evil, life and death - the wand's wood straddles the in-between carefully and it is the wielder that draws it to one side or the other.​
Core: Phoenix tail feathers are not easy to come by. The animal is known for its versatility, making wands with this core useful for wand casters who seek to become good with different types of magic.​
Flexibility: Unyielding: A wand which takes a special skill and determination to master; but once mastered its spells leave an unforgettable impression.​
2nd Wand:
Curved 14 Inch Rigid Cypress Wand with Acromantula Web Core
Length: A little on the longer side of things, wands of this length are slightly more uncommon and not easily forgotten by others. ​
Style: Bending to its side, this wand is more difficult to aim than its straighter counterparts but provides character that some simply cannot pass by.​
Wood: A Cypress wand finds valour in the witches and wizards it chooses - so much so that the owners of Cypress wands have historically been expected to die an honourable death. This wand is for the brave and self-sacrificing.​
Core: The web of an acromantula is especially strong, so as a core it helps to add a punch to spells. It has been known to be useful for spells of a darker nature. Wands with this core would have no effect against a Basilisk or against a wand that had a core with a part of a Basilisk.​
Flexibility: Rigid: A difficult wand to control and sometimes broken under little force, but powerful in a fight.​
Hogwarts house:
Slytherin
Hogwarts titles:
Beater on the Slytherin Quidditch team
Graduation year:
Asaiah dropped out of school after his sixth year ended so never graduated from Hogwarts New Zealand
Favourite classes:
History of Magic and Defence Against the Dark Arts
Least favourite classes:
Arithmancy and Potions
Boggart:
The corpses of his mother, father and sister
Patronus:
Irish Wolfhound.
A mix of power, swiftness, gentleness, and reliability are the defining traits of the massive Irish Wolfhound. Those who cast this Patronus are seen as an imposing force but really are absolute sweethearts. Nevertheless, the Irish Wolfhound can be extremely aggressive when the need arises, particularly when protecting its loved ones. There is no doubt that loyalty is among the most obvious traits of the Irish Wolfhound
Patronus memory:
The memory he would use to conjure his Patronus would be of the last day Marisol, Wyatt and he spent together at Hogwarts
Mirror of Erised:
If Asaiah would stand in front of the Mirror, he would see his mother, father and sister standing beside him as well as the rest of his family
Amortentia:
The smell of a Quidditch field, the woods and chocolate
Good traits:
Loyal:
giving or showing firm and constant support or allegiance to a person or institution.
Helpful:
giving or ready to give help.
Adventurous:
willing to take risks or to try out new methods, ideas, or experiences.
Observant:
quick to notice or perceive things. Protective: intended to protect someone or something.
Cheerful:
noticeably happy and optimistic.
Curiosity:
a strong desire to know or learn something
Bad traits:
Impatient:
having or showing a tendency to be quickly irritated or provoked/restlessly eager.
Stubborn:
having or showing dogged determination not to change one's attitude or position on something, especially in spite of good reasons to do so.
Competitive:
having or displaying a strong desire to be more successful than others.
Anxious:
feeling or showing worry, nervousness, or unease about something with an uncertain outcome.
Forgetful:
apt or likely not to remember.
Procrastination:
the action of delaying or postponing something. Curiosity: a strong desire to know or learn something
Strengths:
Described by family and friends as a highly energetic teenager with a perhaps unhealthy love for the infamous wizarding sport and his favourite team, Asaiah prefers being outside of the castle rather than being stuck doing something boring inside. He has proven himself to be an exceptionally good Beater on the Slytherin Quidditch team. He's also thoughtful, having shown on multiple occasions that he thinks about the feelings of his friends first before doing something impulsive which may hurt or insult them
Weaknesses:
Asaiah has never been academically gifted, though over the years has shown that with enough concentration and determination and lack of distractions whilst studying is capable of performing magic reasonably well
Fears:
1)
Asaiah knows that death is not inevitable and as he is the youngest of the family, fears that everyone will be dead before he dies and he would be left alone, facing whatever is coming his way without the people that he loves the most.
2)
Being the youngest child in the Murphy family Asaiah carries the burden that it is expected of him to be just as successful as his older siblings were whilst attending a school in the wizarding world. Asaiah knows that he isn't as smart as his brother and two older sisters and that he most likely won't be a Prefect or Head Boy like his brother, which makes him wonder whether his parents will be proud of him or not. However, after the death of his parents, this burden has vanished as he knows that they will not be here to see whatever he accomplishes.
3)
Asaiah is usually in the company of his two best friends which he likes very much and even wishes to have them around more if possible so would be devastated when one of them would be so angry and upset with him that they decide to end their friendship.
Desires:
1)
Asaiah's love for Quidditch is still as strong as was when he was a child. In his mind, it is the best sport in the wizarding world, and to eventually play for the Moutohora Macaws as one of the two Beaters is still one of the things he desires the most.
2)
Due to the fact that he carries the burden to be just as successful as his older siblings, Asaiah is trying his best to become just as good as they are in order to make his parents proud of him too. But since they are dead, feels like there's no reason to keep doing his best academically.
Sexuality:
Asaiah is heterosexual
First kiss:
He had his first kiss with Diana Winters at the Yule Ball in their second year
Relationship status:
Interested in Somebody (Ferrah Corvus)
Innocence status:
Taken
Likes:
Quidditch, stargazing, reading, his best friends, Star Wars, sleeping, playing the guitar, dancing, Astronomy, History of Magic, hanging out with Tesla Wilde, old detective books and Ferrah Corvus
Dislikes:
Writing essays, waking up early, Herbology, large bodies of water, lying to friends or family, Professor Summers, Teagan Maxwell & Isabelle Marie, fighting, travelling by portkey, death, planes and France
Hobbies and interests:
In his spare time Asaiah liked to read and hang out at the family's beach house
Occupation:
Beater for the Moutohora Macaws
Pets:
On his tenth birthday his parents gave him a Pygmy owl. Asaiah named his owl after the protagonist of his favourite book as a child, Axel
Thomas Murphy, Sr


Father
October 23, 1992
December 26, 2044
Half-blood
Hogwarts

Imogen Murphy


Mother
April 7, 1993
December 26, 2044
Half-blood
Hogwarts

Thomas Murphy, Jr


Brother
September 1, 2019
Half-blood
Durmstrang Institute

Jennifer Murphy


Sister
April 20, 2022
Half-blood
Beauxbatons

Hannah Murphy


Sister
February 18, 2025
December 26, 2044
Half-blood
Beauxbatons

Elliot Murphy


Cousin
June 6, 2032
Half-blood
Hogwarts
Now homeschooled
​
The Murphy family have always been a family of Half-blood witches and wizards. Asaiah doesn't know much about his extended family as his parents don't talk to their siblings for some unknown reason. He has always lived with his parents in the muggle world. His mother has always been one to treat her four children with the utmost care, occasionally overdoing things by trying too hard to make sure they were okay. This has led Asaiah and his older siblings to push boundaries quite a bit because his mother would let him get away with almost everything - except fighting with Hannah. His father, on the other hand, treats his children with a firm hand, especially Asaiah and Hannah as they are the two younger children of the Murphy family and were always up to no good. Asaiah knows he cannot get away with much around his father, and if his mother threatens him with telling his father, then he will instantly stop the mischief he is trying to make.
Learn about what Libra Zodiac Sign means and how it affects your life. Get complete information about Libra Dates Compatibility, Traits and Characteristics.

www.astrology-zodiac-signs.com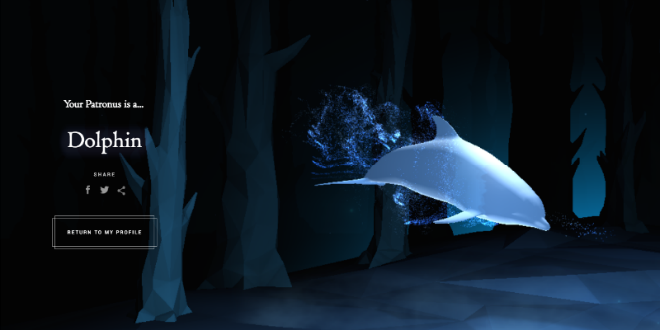 What is the meaning of your Pottermore patronus? A complete list of all Pottermore patronuses with a detailed description of each animal and their meaning.

www.mugglenet.com
Last edited: