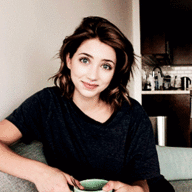 🌼 Social | Energetic | Optimistic | 7th Year 🌼

THE BASICS:
NAME:

Alice Claudia Holland


NAME MEANING:
Alice: From the Old French name Aalis, a short form of Adelais, itself a short form of the Germanic name Adalheidis (see ADELAIDE). This name became popular in France and England in the 12th century.
Claudia: Feminine form of CLAUDIUS. It is mentioned briefly in the New Testament. As a Christian name it was very rare until the 16th century.

Holland: Derived from any of the eight villages named Holland, located in the counties of Essex, Lancaster and Lincoln, England. The name of the villages means "ridge land" in Old English.


HOMETOWN:

Dunedin, New Zealand


PLACE OF BIRTH:

Dunedin, New Zealand


NICKNAME/ALIAS:

Rose sometimes calls her Ali, but no one else really does.


AGE:

17


BIRTHDAY:

9 March 2035



NATIONALITY:

Citizen of New Zealand


BLOOD STATUS:

Mixed Blood


SEXUALITY:

Unknown


RELATIONSHIP STATUS:

Single


ZODIAC SIGN:

Pisces. As a Pisces born on March 9th, your intuition, self-sacrifice and sensitivity are amongst your most defining qualities. At times you may feel psychic, because you just seem to know what others are thinking and feeling. You use your emotional receptivity to realize when others are in need of support or assistance. Truly selfless, you will do anything for anyone, even if this means you must sacrifice your own time or resources. Your family members, friends, coworkers and peers all greatly appreciate your the sensitivity that you display in all aspects of life.


ELEMENT:

Water. Your sign's elemental pair is water and of all the zodiac signs, only the Pisces has a mutable relationship with water. Your special elemental connection allows your personality to take on water's adaptable and fluid qualities, which makes you a very effective communicator. Water's influence also allows you to dive deeply into the rocky oceans of emotion. As you can sense when others are experiencing strong waves of emotion, you have the ability to display compassion and understanding. Water's positive influences will continue to be one of your greatest assets, as long as you avoid water's negative, overly-emotional qualities.


PLANET:

Neptune. The Pisces is under the planetary rule of Neptune, but as you were born in the second Decan, or part, of the sign, the Moon also plays a key role in your planetary influence. While Neptune's power is reflected in your vision, compassion and inspiration, it is the Moon's mysterious power that can be seen in your sensitive, nurturing and intuitive nature. More so than any of the Pisces Decans, your unique combination of planetary influence makes you emotional and sensitive. At times you may feel that you are on a roller coaster of emotional highs and lows, but this is partly due to your tendency to take on the emotional burdens of others. Luckily, your natural optimism and positivity helps to counter your negative moods. As long as you continue to see the best in people and take time to address your own emotional needs, your sensitivity will remain one of your most positive traits. In love, find a partner that shares in your kind-hearted and trusting nature, as this will bring you the most happiness.


EDUCATION:

Hogwarts New Zealand


HOGWARTS HOUSE:

Hufflepuff




HOGWARTS YEAR:

Seventh


OCCUPATION:

HNZ Student


FAVORITE CLASS:

Herbology


LEAST FAVORITE CLASS:

Astronomy


CLUBS AND ACTIVITIES:

Wild Patch Club, Heta Omega, Prefect


WAND
:
Curly 13 1/2 Inch Sturdy Mahogany Wand with Unicorn Hair Core
Wood:
A mildly powerful and very reliable wand wood, Mahogany seems to have a penchant for transfiguration.
Core:
The animal is known for its healing qualities and unbridled beauty, so it is no surprise that wands with unicorn hair are particularly successful at performing healing spells. Wands with this core bond with their first caster, making wands with this core not good as hand-me-downs. These wands are useful with charms and transfigurations.

APPEARANCE:
PLAY BY:
Emily Rudd


FORMER PLAY BY:

Ashley Boettcher


HAIR:

Dark brown, a little wavy.


EYES:

Blue.


BUILD
:
Average height and build


STYLE:

Alice has a girly style, she prefers light colors and clothing she can move around in.


OTHER DISTINGUISHING FEATURES:

-
A LITTLE DEEPER:
PERSONALITY:
Being the youngest of four, Alice always got treated a little differently than her older sisters. Though not exactly spoiled, she definitely got indulged more often than her sisters did. Alice is a very happy, free-spirited girl with a friendly personality. She has no trouble making friends, as she can get along with most people. She's a very intuitive girl that can easily read other's emotions, and she's always ready to help and support others. Sometimes she can be naive, but once she's been hurt by someone she doesn't forget it. Alice is protective of those that can't protect themselves, and would stand up to anyone she saw bully someone else. She's self-sacrificing to a fault, and sometimes doesn't remember to look out for herself as well. Usually she is levelheaded and calm, but she can't stand injustice and shows her temper when faced with it. Alice gets along with all three of her sisters, and has a different but good relationship with each of them.



ESTJ - "ENFJ - "THE PROTAGONIST""


Protagonists are natural-born leaders, full of passion and charisma. Forming around two percent of the population, they are oftentimes our politicians, our coaches and our teachers, reaching out and inspiring others to achieve and to do good in the world. With a natural confidence that begets influence, Protagonists take a great deal of pride and joy in guiding others to work together to improve themselves and their community.



ENFJ STRENGTHS:


Tolerant
Reliable
Charismatic
Altruistic
Natural Leaders




ENFJ WEAKNESSES:


Overly Idealistic
Too Selfless
Too Sensitive
Fluctuating Self-Esteem
Struggle to Make Tough Decisions


​
HISTORY:

The Hollands are an upper middle class family that used to live in England, until until Alice's father got a new job as an Herbologist in New Zealand, which caused them to move. Being the youngest, Alice always had her older sister watching out for her as she grew up. She got along with all her sisters growing up, as she had an easygoing personality even as a small child. She looks up to each of them in different ways, though she mostly spends her time with Diana as they are closest in age. Alice is an active girl that loves being outside, and she was often found in trees or covered in mud by her parents. They encouraged her hobby of rollerskating, as it gave her the chance to be active without getting hurt or dirty. She felt a little sad watching her older sisters go to Hogwarts before she did, and is excited to start herself.


LIKES:

Nature, succulents, cacti, running, rollerskating, tea


DISLIKES:

Injustice, fights, bullies, spinach


GOALS:

To have a nice time at school and make many friends


FEARS:

Being alone, abandonment, the dark


STRENGTHS:

Alice is friendly and social and can easily adapt to different situations. She has a good sense of humor and is clever and witty.


WEAKNESSES:

Alice tends to see the best in people and can be incredibly stubborn. She can be selfless to a fault, which can end up hurting her.


MIRROR OF ERISED
:
tba
BOGGART:
tba
PATRONUS:
tba
AMORTENTIA:
tba
AESTHETIC:
FAMILY:
Name:

William James Holland
Relation: Father


Age:

44 (2003)
Blood Status: Mixed Blood
Martial Status: Married
Occupation:Herbologist

Name:

Claudia Rose Holland - Richardson (x)
Relation: Mother


Age:

41(2007)
Blood Status: Mixed Blood
Marital Status: Married
Occupation: Minister of Magic

Name:

Rose Elizabeth Holland (x)
Relation: Sister


Age:

19
Blood Status: Mixed Blood
Marital Status: -


Occupation:

Honeydukes Assistant




Former House:

Gryffindor

Name:

Phoebe Anna Holland (x)
Relation: Sister


Age:

17
Blood Status: Mixed Blood
Marital Status: -


Occupation: -




Former House:

Ravenclaw

Name:

Diana Ivy Holland (x)
Relation: Sister


Age:

16
Blood Status: Mixed Blood
Marital Status: -


Occupation:

Student at Hogwarts NZ


House:

Slytherin

Name:

Lucy Harriet Holland
Relation: Sister


Age:

1
Blood Status: Mixed Blood
Marital Status: -


Occupation:

Baby

Name:

Vincent Douglas Holland
Relation: Uncle


Age:

49 (1998)
Blood Status: Mixed Blood
Martial Status: Married
Occupation:French Ministry of Magic employee

Name:

Camille Jeanine Holland - Richelieu
Relation: Aunt


Age:

47 (2000)
Blood Status: Mixed Blood
Marital Status: Married
Occupation: Astronomer

Name:

Grace Laura Holland (x)
Relation: Cousin


Age:

22
Blood Status: Mixed Blood
Marital Status: -


Occupation:

HNZ Flying Professor


---


---


---

---


---


---


---


Last edited: