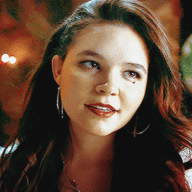 Unspeakable | Curious | Arrogant | 2050 Grad ⚗️📐



The greatest pleasure in life is doing what people say you cannot do
​
THE BASICS:
NAME:
Phoebe Anna Holland
NAME MEANING:
➤
Phoebe:
Latinized form of the Greek name Phoibe, which meant "bright, pure" from Greek phoibos. In Greek mythology Phoibe was a Titan associated with the moon. This was also an epithet of her granddaughter, the moon goddess Artemis.
➤
Anna:
Form of Channah used in the Greek and Latin Old Testament. It was a popular name in the Byzantine Empire from an early date, and in the Middle Ages it became common among Western Christians due to veneration of Saint Anna (usually known as Saint Anne in English), the name traditionally assigned to the mother of the Virgin Mary.
➤
Holland:
Derived from any of the eight villages named Holland, located in the counties of Essex, Lancaster and Lincoln, England. The name of the villages means "ridge land" in Old English.
HOMETOWN:
Dunedin, New Zealand
PLACE OF BIRTH:
London, England
NICKNAME/ALIAS:
-
AGE:
18
BIRTHDAY:
20 June 2032
NATIONALITY:
Citizen of New Zealand
BLOOD STATUS:
Mixed Blood
SEXUALITY:
Homosexual
RELATIONSHIP STATUS:
Single
ZODIAC SIGN:
Gemini.
As a Gemini born on June 20th, you are no stranger to being called talkative. You embrace the outside world and are constantly striving to understand it. Your interests are wide and varied, as you take any given opportunity to pick up new pieces of information. As a communicator you are skilled and insightful. While others sometimes struggle to find the right words, you rarely encounter this issue. Your charm and sociability make you a valued friend and highly sought after companion.
ELEMENT:
Air
. Your paired element is air and as a Gemini, you have the more fluid connection with air than any of the other signs. The influence of air causes a seeking of knowledge to stir inside you, as if it was coaxed by a gentle wind. Once you find an interest that really excites you, the wind picks up force and direction. These qualities of moving air make you ever the student, always willing to learn more. At times, air can be stagnant, which is reflected in those times where you fall into the uninterested state of aloofness.
PLANET:
Mercury.
While Mercury is the ruling planet of the Gemini, your planetary influenced is also shared with Uranus, because you are born in the third Decan, or part of the Gemini sign. Mercury's power is reflected in your nimble, knowledge driven mind, while the power of Uranus creates an inward push for originality. The path often traveled is of no interest to you, as you look towards unique and creative ways of grappling with life. Your mental freedom gives you the ability to accomplish great things, but it can be counterproductive if your focuses are too wide. Try to narrow your attention down to a few, important interests in order to counter this problem.
OCCUPATION:
Unspeakable, Ministry of Magic
FORMER EDUCATION:
Hogwarts New Zealand
FORMER HOGWARTS HOUSE:
Ravenclaw
GRADUATION YEAR:
2050
FAVORITE CLASS:
Potions
LEAST FAVORITE CLASS:
Flying
CLUBS AND ACTIVITIES:
SDA, Heta Omega
WAND
:
Straight 14 1/2 Inch Unyielding Walnut Wand with Essence of Belladonna Core
➤
Wood: A wand for the brilliant, often used by innovators and creative types - a Walnut wand in the right hands will do its owners bidding unquestioningly.
➤
Core: As a wand core, essence of belladonna is useful in Potions and Herbology work. The poisonous nature of this substance makes the wand more suspicious than most wands are of the wand caster. For this reason, wands with this core take a long time to bond with the wand caster.

​
APPEARANCE:
PLAY BY:

Madison Mclaughlin


HAIR:

Dark brown and wavy.


EYES:

Light brown.
BUILD

:

Average height and built for her age.


STYLE:

Phoebe tends to wear casual clothes, she doesn't put a lot of thought into it


OTHER DISTINGUISHING FEATURES:

Phoebe has a mole underneath her left eye



A LITTLE DEEPER:
PERSONALITY:

Phoebe is very similar to her older sister in her love for adventure and fun. The difference between them is that while Rose doesn't think ahead or consider consequences, Phoebe always does. Phoebe is a thinker and very curious, her mind comes up with what sometimes seems like a thousand questions a minute and she wants to figure out the answers herself. She loves to experiment with things to see how they work and is eager to learn magic so she can try inventing things herself. She's fond of nature, collecting funny looking rocks and leaves whenever she can. One of her dreams is to own a pet gecko one day. Phoebe is usually friendly but she can be very dismissive of people she considers less intelligent than her. She's also quite good at holding grudges and once she forms a negative opinion of someone she won't easily change it.

ENTJ - "THE COMMANDER"
Commanders are natural-born leaders. People with this personality type embody the gifts of charisma and confidence, and project authority in a way that draws crowds together behind a common goal. However, Commanders are also characterized by an often ruthless level of rationality, using their drive, determination and sharp minds to achieve whatever end they've set for themselves. Perhaps it is best that they make up only three percent of the population, lest they overwhelm the more timid and sensitive personality types that make up much of the rest of the world but we have Commanders to thank for many of the businesses and institutions we take for granted every day.
ENTJ STRENGTHS:


Efficient

➤

Energetic

➤

Self-Confident

➤

Strong-Willed

➤

Strategic Thinkers

➤

Charismatic and Inspiring



ENTJ WEAKNESSES:


Stubborn and Dominant

➤

Intolerant

➤

Impatient

➤

Arrogant

➤

Poor Handling of Emotions

➤

Cold and Ruthless


​
HISTORY:
The Hollands are an upper middle class family that used to live in England, until until Phoebe's father got a new job as an Herbologist in New Zealand, which caused them to move. Phoebe was very young at this time doesn't remember anything about the country she was born in. She was raised with her three sisters in a house near the countryside and has always enjoyed exploring it with her sisters. The age difference between her and her older sister Rose is only a little more than a year, which makes them very close. Phoebe is very attached to Rose and in her mind they are basically the same age. Because of this, it was difficult for Phoebe when Rose got to go to school a year earlier. Her relationship with her younger sisters is less close but she feels protective of them in her own way.
LIKES:

Experimenting, science, rocks, bugs, potions


DISLIKES:

Being stuck inside, boredom, dull or stupid people


GOALS:

To one day invent something that will change the world


FEARS:

Being irrelevant, being seen as unintelligent,


STRENGTHS:

Phoebe has a very quick mind and can easily make connections between things and see solutions for problems. She's also friendly and social, using her wit to charm people if she likes them.


WEAKNESSES:

Phoebe dismisses people she considers unintelligent and won't easily change her mind about it. She also thinks she's a good leader but in reality tends to be a bit selfish when put in that role.
MIRROR OF ERISE

:

Herself as a world famous inventor.


BOGGART:

Failing at all subjects


PATRONUS:

Raccoon


AMORTENTIA:

The ocean, pineapple and cotton candy



AESTHETIC:

- Link -

​
FAMILY:
Name:

William James Holland
Relation: Father


Age:

44 (2005)
Blood Status: Mixed Blood
Martial Status: Married
Occupation:Herbologist

Name:

Claudia Rose Holland - Richardson (x)
Relation: Mother


Age:

41(2007)
Blood Status: Mixed Blood
Marital Status: Married
Occupation: -

Name:

Rose Elizabeth Holland (x)
Relation: Sister


Age:

18
Blood Status: Mixed Blood
Marital Status: -


Occupation:

Honeydukes Shop Assisstant


Former House:

Gryffindor

Name:

Diana Ivy Holland (x)
Relation: Sister


Age:

16
Blood Status: Mixed Blood
Marital Status: -


Occupation:

Student at Hogwarts NZ


House:

Slytherin

Name:

Alice Claudia Holland (x)
Relation: Sister


Age:

14
Blood Status: Mixed Blood
Marital Status: -


Occupation:

Student at Hogwarts NZ


House:

Hufflepuff

Name: Lucy Harriet Holland
Relation: Sister


Age:

0
Blood Status: Mixed Blood
Marital Status: -


Occupation:

Baby



Name: Vincent Douglas Holland
Relation: Uncle
Age: 52 (1998)
Blood Status: Mixed Blood
Martial Status: Married
Occupation: French Ministry of Magic employee
Name: Camille Jeanine Holland - Richelieu
Relation: Aunt
Age: 49 (2000)
Blood Status: Mixed Blood
Marital Status: Married
Occupation: Astronomer
Name: Grace Laura Holland

(

x

)


Relation: Cousin
Age: 22
Blood Status: Mixed Blood
Marital Status: -
Occupation: HNZ Flying Professor


]




Last edited: