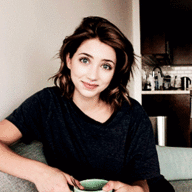 🌼 Social | Energetic | Optimistic | 7th Year 🌼
Messages

1,325
OOC First Name

Daphne
Blood Status

Mixed Blood
Relationship Status

Seeing Somebody
Sexual Orientation

Straight (Elliot)
Wand

Curly 13 1/2 Inch Sturdy Mahogany Wand with Unicorn Hair Core
Age

3/2035 (17)
Alice had taken over this tradition from Kauri, and she was happy to get the chance to do it again. Last year had been the first time she'd organized the tour on her own, and it had really helped show her how important it was to give first years the chance to know the castle a bit better. She knew that many first years had older siblings or other family members, she'd been one of them herself, but just as many had no real idea about the castle's layout. If she could stop a few first years from getting lost on their way to class, Alice would think she had done alright. Holding up the same sign as last year, Alice found a central spot in the entrance hall. She held the sign as high as she could, so as many people as possible would be able to see it
. "Castle tour for first years! Come join us to find your way to classes!"
She called out, hoping to catch the attention of a few first years.
"Castle tour!"
She added, waving the sign a little. She remembered feeling a little silly about this last year, but she felt more confident now. She planned to show the most important parts of the castle, like where the different classrooms were. But she also hoped she could take the first years outside, as the grounds were her favorite part of the castle. They were a lot harder to get lost in, though, so she wouldn't give it priority.