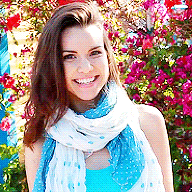 former hufflepuff and queen of flowers ♕✿
Messages

630
OOC First Name

kayeee
Blood Status

Mixed Blood
Relationship Status

It's Complicated
Sexual Orientation

Heterosexual
Wand

Straight 12 1/2 Inch Flexible Rowan Wand with Unicorn Hair Core
Age

6/2029
January, 2054​
Eleanor couldn't believe it had been 10 whole years since she had been the Queen of Flowers and set up the time capsule in the Tākarokaro Park. She had done many things within Hogwarts, also including private events and lantern festivals, and there was only one more thing left to do before she finally finished it all up. After reaching out to the current Wild Patch Club leader, the pair of them organised to reopen the time capsule and the woman was so thankful for his help. He was a fellow Hufflepuff and was very on board with helping her organise it. Eleanor also made sure to send letters to the old members that she was still able to reach out to. It had been hard getting into contact with them, as many of them had moved their life overseas and had almost fallen off the face of the earth, but she had done it with some effort and she couldn't wait to see them all again.
It felt so surreal to Eleanor to be finally opening the time capsule again and seeing how everything turned out after being in the ground for so long. She had forgotten some of the things people had placed in there and couldn't contain her excitement. She turned up to the park early, decorating it as much as she could. A large burner read "TIME CAPSULE OPENING 2054" and Eleanor even made sure to decorate it all with flowers, as well as some other flowers that she had grown at home and brought with her. She had a flower crown making table setup, hoping that was still a thing that the current members did. She also had brought her sister along for face painting, and of course there was a table full of all sorts of snacks that anyone could help themselves to. She smiled up at the sun, thankful for its presence on this day, and waited with Elliot for everyone to arrive.
Slowly, people slowly started trickling over, and Eleanor beamed at them all, even the new faces that she saw. She was very happy that the Wild Patch Club was still going strong after all the years. After a few more people arrived, Eleanor clapped her hands together to quieten down the small buzz, and began speaking.
"Welcome old and new members to the Wild Patch Club's 2054 Time Capsule opening!"
she exclaimed, smiling over at them all.
"It has been 10 whole years since we have buried the Time Capsule in the ground right in this spot."
She gestured to the patch of dirt right in front of her where small pieces of grass were growing.
"Today we are going to open it and look back on some of the memories that we have all had hidden away in the ground all this time. And for the current wild patch club members, it will be a good learning experience for you, and hopefully if Elliot is nice, maybe one day you could bury your own."
She winked at him, wondering if perhaps this gave him the idea.
"We won't open it yet however. Feel free to mingle and catch up, and there's lots of fun activities to do so make the most of it!"
Eleanor waited to see if Elliot had anything to add before letting the crowd disperse. She hoped everyone could get something out of this event.
Out of Character:

Welcome to the 2054 Wild Patch Club Time Capsule Opening!

This is a continuation from this thread where the Wild Patch Club buried a time capsule in 2044. Anyone is welcome to join, especially all of the Wild Patch Club members both new and old! For Hogwarts students, please note that this is being held during the school break and you only have until the end of the semester break to finish your RP up. If there are any questions, don't hesitate to send a PM.
Last edited: