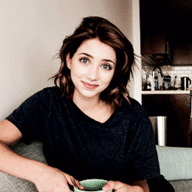 🌼 Social | Energetic | Optimistic | 6th Year 🌼
((Pink rose, open after Arle, @Noelle Maxwell ))
Alice always loved this time of year, and though the roses were a bit late this year, she was very excited about the deliveries. With a happy grin on her face, she started looking for the first person on her list. Noelle was a boy in her house, only a year above her. She didn't know him personally, but she knew what he looked like. So when she spotted him in a hallway, she ran up to him with her roses. She had put a flower crown on her head as she had done last year, to indicate she was delivering.
"Hi, you're Noelle right?"
Alice was excited about this rose. It was pink, which meant it had to be special.