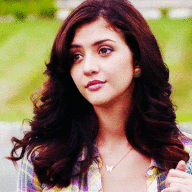 Sneaky | Gossip | Insecure | Loves Drama 💋



And yet, despite the look on my face, you're still talking
​
THE BASICS:
NAME:

Diana Ivy Holland


NAME MEANING:



Diana: Probably derived from an old Indo-European root meaning "heavenly, divine", related to dyeus. Diana was a Roman goddess of the moon, hunting, forests, and childbirth, often identified with the Greek goddess Artemis.
Ivy: From the English word for the climbing plant that has small yellow flowers. It is ultimately derived from Old English ifig.
Holland: Derived from any of the eight villages named Holland, located in the counties of Essex, Lancaster and Lincoln, England. The name of the villages means "ridge land" in Old English.


HOMETOWN:

Dunedin, New Zealand


PLACE OF BIRTH:

Dunedin, New Zealand


NICKNAME/ALIAS:

Diana's younger sister Alice calls her 'Dee' sometimes, she does not accept this from anyone else.


AGE:

16


BIRTHDAY:

23 October 2033



NATIONALITY:

Citizen of New Zealand


BLOOD STATUS:

Mixed Blood


SEXUALITY:

Heterosexual


RELATIONSHIP STATUS:

Seeing someone


ZODIAC SIGN:

Scorpio.Being a Scorpio born on October 23rd, you are characterized by your passion, ambition and calm demeanor. You have set very specific goals for yourself and are willing to work tirelessly to meet these goals. Even though you are always working towards progress, you rarely become overwhelmed. Your friends and family marvel at your ability to stay cool, even in the most hectic situations.


ELEMENT:

Water. Water is your paired element and out of all the zodiac signs, you are the only to have a fixed relationship with the element. Water is the element of emotions, as they are often take on the qualities of the ocean, mysterious and powerful. You ride the waves of emotion with understanding, which allows you to be determined and stable. Embracing the positive qualities of water will support your growth, but beware of the stubborn and moody qualities of unsettled waters.


PLANET:

Pluto. The Scorpio's ruling planet is Pluto and as you were born in the first Decan, or part, of the sign, you actually receive a double dose of Pluto's power. Being the planet of transformation, Pluto is responsible for your drive for power, transformation and renewal. It is Pluto's influence that will always lead you to a path of success. You want the best for yourself in all that you do. While this makes you competitive at times, it is one of your greatest strengths. Avoid letting your motivation hinder your personal relationships, as you may become more focused on manipulating others than connecting with them.


EDUCATION:

Hogwarts New Zealand


HOGWARTS HOUSE:

Slytherin


HOGWARTS YEAR:

Seventh


OCCUPATION:

Student


FAVORITE CLASS:

Astronomy


LEAST FAVORITE CLASS:

Herbology


CLUBS AND ACTIVITIES:

Heta Omega


WAND
:
Curly 11 1/2 Inch Flexible Yew Wand with Fairy Wing Core
Wood: Yew wands are extremely powerful in both the dark arts and in battling against the dark arts: good and evil, life and death - the wand's wood straddles the in-between carefully and it is the wielder that draws it to one side or the other.
Core: Wands with this core are good for charms spell-casting. Be warned that they do sometimes lead to failed hexes.
APPEARANCE:
PLAY BY:
Katie Findlay


FORMER PLAY BY:

Lola Cook


HAIR:

Dark brown, falling in loose curls.


EYES:

Brown.


BUILD
:
A little tall for her age.


STYLE:

Diana has a feminine style but prefers dark colors. She has an interest in make-up, but won't wear much until she's older.


OTHER DISTINGUISHING FEATURES:

-
A LITTLE DEEPER:
PERSONALITY:
Unlike her two older sisters, Diana is quiet. But that does not mean she's shy. Diana is an observer, she watches other people and tries to keep track of what they're doing. She is very curious about others and loves to figure out secrets so she can gossip about them later. She is a lot less direct than her older sisters, preferring to use underhanded methods to get her way. Her composure seems confident and even mean at times, but underneath she hides insecurity she wouldn't easily show. Diana is easily jealous and tends to compare herself to others, she is the type of person to bring others down so she can feel better about herself. She doesn't easily let people come close, the person who knows her best right now is her younger sister Alice. Diana loves the stars and the feeling of being outside at night, when she needs time to think she can often be found looking up at the sky at night. She likes the quiet and the feeling of being small, like her actions don't actually matter that much in the long run. She tends to say what she thinks, but only if she can't get in trouble for it. Diana is somewhat musical and played the cello for a while as a child, after her older sister Phoebe gave it up. It's not something she plans to pursue as she gets older.

ESTJ - "THE EXECUTIVE"
Executives are representatives of tradition and order, utilizing their understanding of what is right, wrong and socially acceptable to bring families and communities together. Embracing the values of honesty, dedication and dignity, people with the Executive personality type are valued for their clear advice and guidance, and they happily lead the way on difficult paths. Taking pride in bringing people together, Executives often take on roles as community organizers, working hard to bring everyone together in celebration of cherished local events, or in defense of the traditional values that hold families and communities together.



ESTJ STRENGTHS:


Dedicated
Strong-willed
Direct and Honest
Loyal, Patient and Reliable
Enjoy Creating Order
Excellent Organizers



ESTJ WEAKNESSES:


Inflexible and Stubborn
Uncomfortable with Unconventional Situations
Judgmental
Too Focused on Social Status
Difficult to Relax
Difficulty Expressing Emotion

HISTORY:
The Hollands are an upper middle class family that used to live in England, until until Diana's father got a new job as an Herbologist in New Zealand, which caused them to move. Diana was the first Holland to be born in New Zealand, though she always wanted to return to England to at least see the country her parents grew up. Being one of the quieter sisters, Diana sometimes felt overlooked growing up. She often clashed with her older sister Phoebe, as their personalities were just similar enough for them to not get along. Like Phoebe, Diana is very curious, but unlike her sister, she channeled that curiosity into prying in other people's business. She could often be found listening at doors, looking through her sister's things, or tattling to her parents if any of them did something they weren't allowed to do. The rift between her and Phoebe has only grown as the older girl left for Hogwarts, though they do care about each other deep down. Rose and Diana get along fine, but Diana's favorite sister is her younger sister Alice. She is the only one Diana actually gets to boss around sometimes, being the youngest.


LIKES:

Make-up, fashion, gossip, astronomy, playing cello


DISLIKES:

Fighting, being talked down to or treated like a child, messy people


GOALS:

To be popular, to know everyone's secrets


FEARS:

Being dismissed, being laughed at, that everyone secretly hates her


STRENGTHS:

Diana has a keen eye and doesn't miss much going on around her. She is also smart, though she doesn't always put enough effort into her schoolwork. Diana also has a good sense of style.


WEAKNESSES:

She is very insecure and lashes out at people to hurt them before they can hurt her, she's not the best at making friends for this reason. Her curiosity and nosy attitude can also get her into trouble.


MIRROR OF ERISED
:
tba


BOGGART:

A room full of people laughing at her


PATRONUS:

tba


AMORTENTIA:

tba
AESTHETIC:
IMMEDIATE FAMILY:
Name:

William James Holland
Relation: Father


Age:

44 (2003)
Blood Status: Mixed Blood
Martial Status: Married
Occupation:Herbologist

Name:

Claudia Rose Holland - Richardson (x)
Relation: Mother


Age:

41(2007)
Blood Status: Mixed Blood
Marital Status: Married
Occupation: Minister of Magic

Name:

Rose Elizabeth Holland (x)
Relation: Sister


Age:

19
Blood Status: Mixed Blood
Marital Status: -


Occupation:

Assistant at Honeydukes




Former House:

Gryffindor

Name:

Phoebe Anna Holland (x)
Relation: Sister


Age:

18
Blood Status: Mixed Blood
Marital Status: -


Occupation: -




Former House:

Ravenclaw

Name:

Alice Claudia Holland (x)
Relation: Sister


Age:

15
Blood Status: Mixed Blood
Marital Status: -


Occupation:

Student at Hogwarts NZ


House:

Hufflepuff

Name:

Lucy Harriet Holland
Relation: Sister


Age:

2
Blood Status: Mixed Blood
Marital Status: -


Occupation:

Baby

---

---

---
---

---


---


---


Last edited: