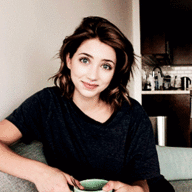 🌼 Social | Energetic | Optimistic | 7th Year 🌼
Alice always enjoyed the first few days after break, but she knew that in the Wild Patch club it meant the plants needed extra taking care of. So on a free afternoon, Alice decided to do some weeding and other general upkeep in the garden. She wasn't in charge of the club, but it was something they all cared for together. She also just loved being here, it was very relaxing. The girl hummed softly to herself as she started trimming dead leaves of a few of the plants, her thoughts drifting.

The holiday had been nice, but as always, her mother had been very busy. She felt like her schedule hadn't really eased up since she started running for minister, and she felt like the strain was visible on her mother. She worried about her sometimes, but knew that she would insist she was fine if Alice pressed the issue. It had been nice to see her older sisters again, though. Alice smiled a bit at the memory of Phoebe boasting about her new job while being extremely mysterious and superior about it. It had driven Diana mad, and it had been pretty amusing. Alice felt a wave of melancholy as she remembered that Diana would soon graduate. Next year, she really would be the only one of her sisters left at the school. It made her feel sad, and she sighed.