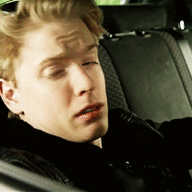 Werewolf • Monster • Struggling
It was Alistair's last year at Hogwarts, and he wanted to do more with the Student Defence Association than simply hosting duels for the older students to participate in. A particular Holland had proved that some of the people were just there to fight, instead of learning the importance of defence, which at its core was the purpose of the club. There was much more to defending oneself than knowing and casting spells, and it was that more obscure knowledge that he himself had wished he'd known sooner in life. For a while now, 'Stair had been interested in a particular magical plant known specifically for its defensive properties, and was personally invested in raising awareness on its use, given that it could have completely changed his life had he known about it sooner. The prefect didn't know the first thing about planting however, so he had turned to the leader of the Wild Patch Club for help, and was grateful to have his co-operation.
Notes had been sent out to members of both his and Norton's clubs to try and get them involved. It was important to Alistair to try and get as many of them to join in as possible, even if only to listen and learn. They'd found a good spot in the Wild Patch, a nice flat plot of dirt that had been cleared out. To the side, a
potted sapling
and a few garden utensils sat waiting, that the Headmistress had been kind enough to provide for the small event. The lycanthrope had set a few pebbles in a ring around where he'd guessed they'd need to dig a hole, and idly waited for people to arrive.
"Thank you for agreeing to this."
He murmured to Norton. He'd always wondered if he should have been more invested in the other clubs, but the SDA had been a handful on its own and it was far too late now to start seeing for himself what everyone else had to offer.​
Out of Character:

Just come say hi, feel free to have anyone start helping to dig up a hole where the stones have been marked out so we can get into planting sooner if you like!