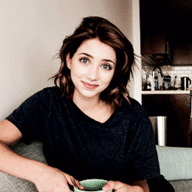 🌼 Social | Energetic | Optimistic | 6th Year 🌼
(Yellow rose, open after Rowan)
The next person on Alice's list was a boy she didn't know, but Grace had recognized the name from her classes in the first semester. As she pointed out Blake Irons in the corridor, Alice vaguely recognized him as being on the Slytherin Quidditch team. It was pretty rare for such a young student to be on the team, which meant he was probably really good. She smiled brightly as she approached him with her roses.
"Hello, are you Blake Irons?"
She asked him, wanting to be sure before handing over the rose.