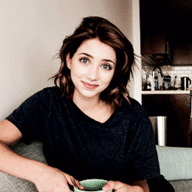 🌼 Social | Energetic | Optimistic | 6th Year 🌼
Hello everyone!
It's that time again, rose season! The roses for y34 will be sent out and posted soon. Here's this year's directory, so you can keep track of all the roses you've sent and received this year, and keep up with all the other awesome topics too!
Each [x] will link to a separate thread for each rose delivered to the character in question. This list will be updated as people PM me links to the threads they've started, so deliverers please PM me a link once you've started the topics. (And tag your threads with 'rose deliveries' and 'rose deliveries y34' for ease of reading as well, but keep in mind that the tag is
not
a substitute for PMing me!)
A huge thank you to everyone who sent roses, and everyone who volunteered to deliver them. I believe we have a new record for how many people signed up this year, but we also have a ton of roses to deliver this time around! None of this would happen without all the awesome people collaborating to keep things running smoothly, so thank you all!
We hope all roses to be up on the 27th of October. If you are delivering and find out in the process you can't make that date, please let us know.
If there are any errors with this list, please PM me so I can see to them ASAP!
Happy Valentines!
Daphne, Steven, & Rowan
Last edited: