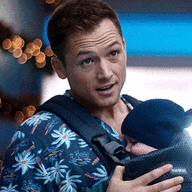 📚 quiet academic; keeper; nzsl coach; attentive
Ilija entered the Great Hall, trying not to get overwhelmed by the amount of people that were in there. He was looking for someone and he would focus on his task at hand.
@Deepa Pillai
had to be here somewhere although he hadn't met the girl before. Asking around nervously for direction, he eventually was sent to the Gryffindor table, continuing to ask a few students for a girl called Deepa.