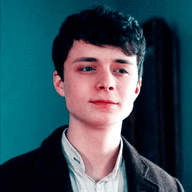 5th Year | King of Flowers | Growing
Open after Donna posts with @Sierra Woodlock
While it was best to take advantage of any opportunity to find people on his list for rose deliveries, Elliot still liked the idea of at least trying to do things in order, and he was grateful he could start out his deliveries with a friend, just to ease himself into it. Leaning against the first floor railing, Elliot tried to see if he could spot Sierra, hoping to catch her leaving the Great Hall. He was relieved when he did, making his way over to the stairs to catch up to her and giving her a quick wave with his free hand. "
Sierra, hey, got a rose for you.
" He said, raising his basket in greeting.