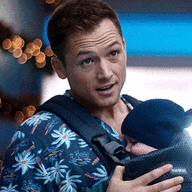 📚 quiet academic; keeper; nzsl coach; attentive
The next person on Ilija's list was one of the prefects, so he knew he'd seen @Mazikeen Roe around the school here and there on patrols and during the announcements at the start of the year. Approaching the Gryffindor table, he scanned the row for the blonde, hoping she'd be easy to spot. Sure enough it didn't take him too long to track her down.

"Excuse me. Mazikeen, right?"

he asked, double checking before he handed the wrong girl a rose and got her hopes up.
​