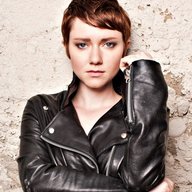 🦅 cautious; welsh; ravenclaw at heart 🦅
With another name on her list that she didn't know the face of, she was asking various students if they knew who @Gwen Owens-Lee was, and gradually she was being directed down the rows of tables. Juno thought it wouldn't have been a bad idea for the students to all wear name tags around this time of year.

"Are you Gwen?"

she asked another blonde, hoping her search was nearly up.
​