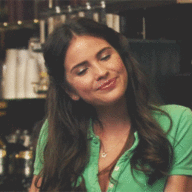 Hot-headed / Sporty / Runner
Aaren Vyhnal figured that she could find the next Gryffindor at the house table, and she could try to do her deliveries there rather than running all over the place. But it depended on the people too. As she looked down the Gryffindor table, she found who she was looking for Eric Holland. He was only a couple of years younger than her. She approached him and put on a small smile, as she said,
"I have a rose delivery for you, Eric."