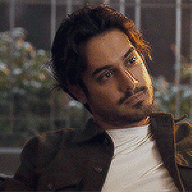 good brother / playing piano and guitar / composer
((Yellow rose for Gabriel Rosenberg, open after Jamie))

It was quite easy here as the third rose came to his tower member and he had seen him in the common room. Therefore, it is perhaps fortunate that he met Gabriel Rosenberg at the Gryffindor table. Only this time, the pink rose was unknown if he would be asked who to answer from the unknown or even the secret worshiper.

'' Hey, you're Gabriel Rosenberg, aren't you?'

'

he asked.