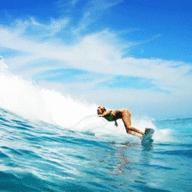 🏄‍♀aussie🏄‍♀adopted🏄‍♀️friendly🏄‍♀meddler🏄‍♀️
((Yellow, open after Analei Louw))
Emily almost hadn't signed up to deliver roses. She had been keeping her head down ever since the fight at the beginning of the year, discussing her feelings with Mum and staying close to Alice. It had been that closeness with Alice that had convinced her in the end that it would be okay to sign up for the roses. Alice was helping to organise them this year, and surely she would make certain Emily didn't have any deliveries to any of the people involved in the fight earlier in the year. To her relief, when Emily had gotten her list none of the names had raised so much as an eyebrow, and her first delivery was even to a prefect, someone she was glad to be able to recognise easily enough. Spotting the Hufflepuff in the hallway, Emily made a beeline for Analei, beaming as she approached the older girl.
"Hi!"
Emily said cheerfully, reaching into her basket.
"I have a rose delivery for you!"