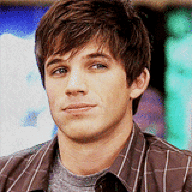 Trying to Fit In | Energetic
((Pink rose, open after Clara))

Apollo figured that signing up for this event would help him get familiar with the castle and perhaps even help him to overcome his shyness towards the hundreds of students he did not know. Also, Juno thought that it'd be nice if the two of them would do this which was another reason why he eventually did sign up. After asking around a lot, the Gryffindor sort of knew where he would be able to find everyone on his list, so after classes immediately went to work. His first recipient was a Slytherin girl so Apollo headed down to the dungeon in the hope that she would be in their common room. After asking someone if they could check whether or not Sam Mackintosh was inside, the boy waited patiently.