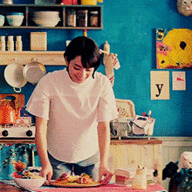 💗 Friendly | Gladrags Shopkeeper | 2048 Grad💗
Messages

8,462
OOC First Name

Daphne
Blood Status

Mixed Blood
Relationship Status

Seeing Somebody
Sexual Orientation

Gay (Ainsley)
Wand

Curly 11 1/2 Inch Flexible Ivy Wand with Fairy Wing Core
Age

7/2030 (23)



Kindness is always fashionable
​
THE BASICS:
NAME:
Amber Chou Wilson
NAME MEANING:
Amber:
From the English word amber that denotes either the gemstone, which is formed from fossil resin, or the orange-yellow colour.
Chou:
Chou is a Japanese name meaning "butterfly".
Wilson:
Derived from the popular medieval name
Will
.
HOMETOWN:
Pleasant Point, New Zealand
NICKNAME/ALIAS:
N/A
AGE:
19
BIRTHDAY:
6 July 2030
NATIONALITY:
Japanese, Citizen of New Zealand
BLOOD STATUS:
Mixed Blood
SEXUALITY:
Homosexual
RELATIONSHIP STATUS:
Seeing Somebody (Ainsley Lynch)
ZODIAC SIGN:
Cancer.
As a Cancer born on July 6th, you are sensible, yet quite comfortable in the realm of internal emotions. Ever the enigma, your own family may even struggle to discover your true self. Although you have a tendency to keep your emotions and thoughts private, you have the ability to sense the feelings of those around you. As a result you are highly compassionate and sympathetic.
ELEMENT:
Water
. Water is your paired element and your sign actually has the most fundamental connection with water of all the zodiac signs. As though hit by strong waves, you sometimes are overcome by your emotions. While this may be an uncomfortable phenomenon for others, you ride the "waves" of emotion with deep understanding. It is this comfortability that allows you to sense so clearly when others are having emotional experiences. As you continue to embrace these positive qualities of water, your understanding will continue to grow. Be aware of becoming too immersed in your emotions, as the negative qualities of water bring bout feelings of moodiness.
PLANET:
The Moon.
The moon is the planetary ruler of your sign, but because you are born in the second Decan, or part, of the sign, you are also influenced strongly by Pluto. It is this planetary planet that explains for a constant struggle between your emotions and reason. The Moon directly connects to emotional understanding and foresight, while Pluto influences your need for control and power. You may find you have an undying desire for security, which is why you feel incomplete without close, committed relationships. When you do find the closeness you seek, your nurturing nature is revealed.
OCCUPATION:
Gladrags Wizardwear Shopkeeper
EDUCATION:
Hogwarts New Zealand
HOGWARTS HOUSE:
Hufflepuff
GRADUATION YEAR:
2048
FAVORITE CLASS:
Potions, Divination
LEAST FAVORITE CLASS:
Herbology
CLUBS AND ACTIVITIES:
Heta Omega
WAND
:
Curly 11 1/2 Inch Flexible Ivy Wand with Fairy Wing Core
Wood:
Ivy wands are best suited for social wizards and witches who adapt well in difficult situations and thrive. They also seem to have a knack for healing magic.
Core:
Wands with this core are good for charms spell-casting. Be warned that they do sometimes lead to failed hexes.

APPEARANCE:
PLAY BY:
Nana Komatsu
HAIR:
Black and long with a fringe.
EYES:
Dark brown.
BUILD
:
Short for her age and petite, Amber will never be the tallest person in the room.
STYLE:
Amber has a very preppy, colorful style. She likes wearing skirts and blouses with matching accessories. She makes sure everything is always neatly in place and color coordinated. Her parents own a clothing store and fashion line, so Amber has a fairly good eye for style from being around them and their work.
OTHER DISTINGUISHING FEATURES:
Amber is almost always smiling, and it's hard to see whether its genuine or not. She tends to hide her emotions behind a happy front when she's not actually feeling cheerful.
A LITTLE DEEPER:
PERSONALITY:
Amber is very outgoing and loves to meet new people, she is the opposite of shy. At the same time, she is a rule follower that doesn't like stand out when it's in a negative way. Very aware of what other people think of her, she will always try to fit in and stay in the good graces of authority figures. Because of this, she will only consider breaking rules when she's reasonably certain she won't get caught and if it's for a good reason. Negative emotions are things she pushes down and tries to never show, she tries to at least keep an illusion of cheeriness no matter what the circumstances are. She is also fiercely loyal, and once she has befriended someone she will defend them with all she has. It's one of the rare occasions her happy personality could slip. If you insult or bully her friends, her temper will show faster than if you did anything to her personally.

ESFJ - "THE CONSUL"
People who share the Consul personality type are, for lack of a better word, popular - which makes sense, given that it is also a very common personality type, making up twelve percent of the population. In high school, Consuls are the cheerleaders and the quarterbacks, setting the tone, taking the spotlight and leading their teams forward to victory and fame. Later in life, Consuls continue to enjoy supporting their friends and loved ones, organizing social gatherings and doing their best to make sure everyone is happy.
ESFJ STRENGTHS:
Strong Practical Skills
Strong Sense of Duty
Very Loyal
Sensitive and Warm
Good at Connecting with Others
ESFJ WEAKNESSES:
Worried about Their Social Status
Inflexible
Reluctant to Innovate or Improvise
Vulnerable to Criticism
Often Too Needy
Too Selfless

HISTORY:
Amber grew up in a relatively small town, near her father's muggle family. Her mother is a a Mixed Blood, but she has no siblings and both her parents died before Amber was born. Because of this Amber doesn't know anyone on her mother's side of the family.
Amber's father was adopted by muggle parents and therefore doesn't know his blood status. His parents knew nothing of magic and were very surprised when he got his letter for Hogwarts.Her father's muggle parents and adopted non-magical sister were a bigger part of her life, giving Amber a large muggle influence despite having magical parents. She loved her grandparents and visited them as often as she could, but had a more troubled relationship with her aunt. She was the person that looked after Amber whenever her parents were busy with their job, and they never got along very well. She also home schooled her, and Amber resented her for teaching her things she could be learning at a muggle school, with other kids her own age. Because of possible accidental magic, her parents and aunt had decided it was best if Amber and her sister were home schooled before going to Hogwarts but were often too busy to do it themselves.
Amber was often lonely growing up, feeling distanced from her younger sister by their differences in personality. When she came to Hogwarts, she was determined to make lots of new friends her own age.
LIKES:
Fashion, Flowers, Talking, Socializing, Taking walks
DISLIKES:
Dirt, Mud Animals (Especially owls), Bullies
GOALS:
Amber's goal is to be popular and have a lot of friends, as well as do good in classes.
FEARS:
Flying (a little), Disappointing people, Public embarrassment.
STRENGTHS:
Amber is very positive and open. She can talk to almost anyone and make friends really easily. She's good at empathizing with others and helping them when needed.
WEAKNESSES:
Amber can be a little prissy when it comes to dirt and animals, which can make her clash with others. She also tends to be non confrontational when things aren't urgent, and tries to stay everyone's friend. She can be insecure and compares herself to others a lot.
MIRROR OF ERISED
:
She would see herself with her own house, living with Ainsley and living a happy life. She would be successful in her field.
BOGGART:
People she loves ignoring her and treating her like she doesn't exist.
PATRONUS:
A bunny.
AMORTENTIA:
Wildflowers, wood, strawberries.
AESTHETIC:
FAMILY:




Name:

Alexander Miles Wilson
Relation: Father


Age:

46 (2002)
Blood Status: Unknown
Marital Status: Married
Occupation: Co-owner of a clothing store



Name:

Ayame Koizumi - Wilson
Relation: Mother


Age:

42 (2006)
Blood Status: Mixed Blood
Martial Status: Married
Occupation: Co-owner of a clothing store



Name:

Sophie Eiko Wilson (x)
Relation: Sister


Age:

16
Blood Status: Mixed Blood
Marital Status: -


Occupation:

Student at Hogwarts NZ


House:

Ravenclaw
First Year

---
Second Year

---
Third Year
---
Fourth Year


---
Fifth Year


---
Sixth Year


---
Seventh Year

---
After Graduation


---
Shopkeeper


---


Last edited: