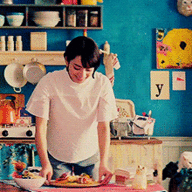 💗 Friendly | Gladrags Shopkeeper | 2048 Grad💗
Amber was determined to be prepared this year and do really well in her classes. Her grades last year had been pretty good, but she was sure this year it would be harder to keep it up. So, instead of relaxing and reading fashion magazines like she wanted, she was studying and feeling very proud of herself. She was sitting at a table in the library, surrounded by books and rolls of parchment. So far she was focusing on all the subjects she had this semester, which were Potions, Defence Against the Dark Arts, and Astronomy. She had gotten an O in each of those subjects last year, but wanted to make sure she did so again.
She realized that she was missing a book for Astronomy and got up to get it. She walked over to the right section, smiling to herself. That smile fell as soon as she saw the book she needed. It was really high up, and Amber was short, even for a twelve year old girl. She knew the spell Wingardium Leviosa by now, but her wand was still in her bag at her table. Amber bit her lip, a small frown appearing on her face. Maybe she could reach it? She stood on her tiptoes and reached as high as she could, but it stayed just out of her reach. She sighed and looked around for someone to help her.
Nearby was a boy with brown hair, he seemed a little older than Amber but not too much. She hesitated for just a moment before she approached him, telling herself he wasn't going to bite.
"Um, hello."
She said, giving him a shy smile.
"I was wondering if you could help me, I'm trying to get a book and I can't reach it."