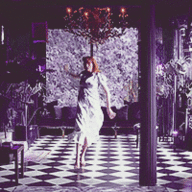 🌼head in the clouds🌼6'3"🌼 🌼ollivanders asst🌼
Messages

3,155
OOC First Name

Rowan
Blood Status

Muggleborn
Relationship Status

Seeing Somebody
Sexual Orientation

Amber ) ( Pansexual
Wand

Knotted 12 Inch Flexible Pine Wand with Fwooper Feather Core and 6'5" Sturdy Carved Walnut Staff With Phoenix Tail Feather Core
Age

3/2030 (24)
The Basics
​
Name:
Ainsley Jessica Lynch
Meaning:
Ainsley - Solitary Meadow, Jessica - God Beholds, Lynch - Anglicized form of Gaelic Ó Loingsigh 'descendant of Loingseach'
​
Birthdate:
March 15th, 2030
Zodiac:
Pisces
Strengths: Compassionate - Adaptable - Accepting - Devoted - Imaginative
Weaknesses: Oversensitive - Indecisive - Self-pitying - Lazy - Escapist
As a Pisces born on March 15th, your passion and open mindedness define you. In all matters of life, you bring intensity and passion. This explains why you will devote an endless amount of time and effort into anything that you feel are worthwhile, especially family/loved ones. While others prefer to stick to the familiar, you spend a lot of time experimenting. Since you are willing to try anything at least once, you have amassed a wide variety of interests.
​
Hometown:
Dunedin, New Zealand
Birthplace:
Christchurch, New Zealand
​
Blood Status:
Muggleborn
Wand: Knotted 12 Inch Flexible Pine Wand with Fwooper Feather Core
Length:
A fairly average length for a wand, not at all uncommon or very special.
Style: The knots of this wand's original wood remain clearly visible - earthy, this style of wand is perhaps most traditional and closest to nature.
Wood: Pine wands are often found in the hands of the 'loner', they do not protest creative and new uses of magic and this is perhaps why they seem to be the wands most successfully used with non-verbal magic.
Core: Fwooper feathers make wands that are great for use in Charms and Care of Magical Creatures classes. The wand caster should be warned that they will likely have trouble casting the silencing spell though. If rumors about this wand core are to be believed, it is said to slowly drive the wand wielder mad.
Flexibility: Flexible: Not easily broken, this wand performs under strenuous circumstances with little effort - though how well it performs is ultimately up to its wielder.
​
Hogwarts House:
Hufflepuff
Appearance
​
Hair:
Ginger, hanging long and usually loose, straight but never quite brushed properly, and usually with flowers or twigs carefully tangled in by Ainsley herself.
Eyes: Wide, green, and curious, with long lashes.
Build: Tall and gangly, passed six feet when she was fifteen to reach an adult height of 6'3".
Complexion: Pale and celtic, with rosy cheeks and freckles all over.
Style: Ecclectic and dainty, Ainsley favours long skirts and lacy frills and anything that could come out of a children's book about a good witch. She likes to customise her clothes, often sewing on doilies for extra pockets, or attaching handmade bead jewellery.
Distinguishing Features: The first things people notice about Ainsley are generally her height, her large quantities of hair, and her overall eclectic style.
Playby: Florence Welch (Formerly Daria Sidorchuk and Nadia Esra)

Personal
​
Personality:
Ainsley is withdrawn around people she doesn't know well and tends to like a lot of personal space. She spends a lot of time imagining and developing fantasy worlds and exploring the bush around her house, far away from other people. Once she lets someone in though, she holds them close to her heart, sharing her thoughts and feelings and secret inner worlds. She's a very naturally curious person, constantly pondering and questioning the nature of things around her, always eager to learn and understand more than she does.
Strengths:
- Ainsley is very creative and resourceful, and looks at problems with an eye to solve them. She doesn't see challenges as unconquerable, but puzzles to be cracked.
- Ainsley's odd way of thinking can offer a different perspective on a lot of issues than people are generally used to.
Weaknesses:
- Ainsley doesn't find socialising easy, and doesn't fit into groups easily. She needs a lot more personal space than other people are generally willing to accommodate, and can get very stressed out when these limits are pushed.
- Has little to no experience with the structure of the school system, and finds a lot of the rules very hard to understand and follow.
- Ainsley is very used to having her curiosity sated and always asking questions, which can become frustrating, and make holding a conversation with her difficult.
Hobbies:
Writing and Imagination - Ainsley is a prolific writer and imaginer of worlds, spending a lot of her time writing down all sorts of details about her magical worlds and then living it through her imagination, romping through the woods and playing out all sorts of stories and scenarios.
Crafts - Ainsley likes to make things with her hands, especially jewellery, and collects beads and buttons to make into things. She likes sculpting little figurines or pendants out of coloured clay, all of which have an exciting story behind them, and is never seen without wearing something she made.
​
Personality Type:
INFP (The Mediator)
Mediator personalities are true idealists, always looking for the hint of good in even the worst of people and events, searching for ways to make things better. While they may be perceived as calm, reserved, or even shy, Mediators have an inner flame and passion that can truly shine. Comprising just 4% of the population, the risk of feeling misunderstood is unfortunately high for the Mediator personality type but when they find like-minded people to spend their time with, the harmony they feel will be a fountain of joy and inspiration.
Strengths:
Idealistic, Seek and Value Harmony, Open-Minded and Flexible, Very Creative, Passionate and Energetic, Dedicated and Hard-working
Weaknesses:Too Idealistic, Too Altruistic, Impractical, Dislike Dealing With Data, Take Things Personally, Difficult to Get to Know
​
History:
Ainsley's parents met when her mother Karen was barely out of high school and her father Eric had just moved to Christchurch to work. Eric's treatment of Karen gradually got worse and worse until she felt like she had no choice but to take Ainsley and start over far away, managing to scrounge enough money to buy a small cottage far outside Dunedin. She was lucky enough to find a good job editing novels for publication, which allowed her to stay at home and raise Ainsley. Karen spent years recovering from the way she was treated, and especially early in Ainsley's life she was paranoid and isolated herself and Ainsley from other people, preferring to spend time together, protecting her daughter and stoking her imagination. She chose to homeschool Ainsley, and encourage her curiosity and drive to learn on her own, leading to Ainsley's deep love for asking questions.
Health: [Approval ID 11755117] Ainsley is autistic, though she and her family are unaware. Physically, she is in ordinary health for a child her age.

Details
​
Goals:
To learn and understand as much as she can about any situation she finds herself in.
Fears: Situations where she doesn't fully understand what's happening or why.
Secrets: Ainsley is often lonely, and wishes she found it easier to make friends.
Regrets: Situations where she hasn't understood how to react to the people around her.
Favourites
Colour: Dark green and bright yellow.
Food: Roast pumpkin.
Smell: Forests, old books, floral shampoo.
Music Genre: Folk
Animal: Deer
​

Mother
Name: Karen Lynch
Date of Birth: 7/4/2013 (41)
Blood Status: Muggle
Occupation: Novel editor
​
Last edited: