👗 Owner of 'EVELYN' Fashionbrand & Model Agency
Evelyn
TERESA
Manning
----------------------------------------------------------------------------------------------------------------------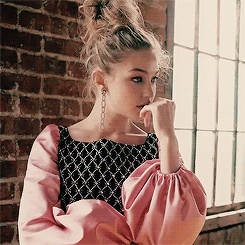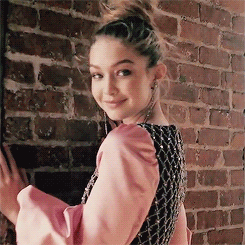 '' Primadonna girl, all I ever wanted was the world. ''
----------------------------------------------------------------------------------------------------------------------​
NAME:
Evelyn Teresa Manning
NAME MEANING:
- Evelyn (A-va-line) Evelyn is from an English surname which was derived from the given name Aveline and means whised for a child.
- Teresa (Te-re-sah) Teresa is a cognate of Theresa and means to harvest.
- Manning (Men-ning) The last name Manning means son of a hero.
PLACE OF BIRTH: Copenhagen, Denmark
CURRENT RESIDENCE: Paris, France & New Zealand
NICKNAME/ALIAS: Evelyn has got many nicknames. She is called Eve by her brother Espen, Evie by her friends and Princess by her father Jorgen Manning.


AGE:

Twenty
BIRTHDAY: June 21th, 2030
---------------------------------------------------------------------------------------------------------------
'' I can't help but I need it all. The primadonna life, the rise and fall.''
--------------------------------------------------------------------------------------------------------------------​
NATIONALITY:
Evelyn is Danish from origin, but has a residence permit for New Zealand.
BLOOD STATUS: Half blood


SEXUALITY:

Hetrosexual
RELATIONSHIP STATUS: Dating (Lucas Woodlock)
ZODIAC SIGN: Cancer: Being a Cancer born on June 21st,life experiences are highly intertwined with your feelings. In addition to being in tune with your own feelings, you seem to be just as aware of the emotions of those around you. These gifts make you an outstanding nurturer and allow you to help others. You embrace this ability and gain much satisfaction from generosity
ELEMENT: Water: The element is water and the relationship with the element is the most fundamental of any of the zodiac signs. Like a rocky ocean, you are often overcome with "waves" of emotion. While these waves cause deep emotion, they also lead to deep understanding, compassion and spirituality. However, make sure to ride the waters of emotion with care, as you run the risk of becoming moody or overly emotional.
PLANET: The Moon: The Moon is the ruling planet of the Cancer sign, but because you were born in the first Decan, or part, of the sign, you are doubly influenced by the moon. The moon's influence directly fuels your profound emotional awareness. Your sensitivity and intuition are indeed so strong, that they near the point of psychic ability. Embrace these qualities, as they allow you to care over and protect loved ones. Take care to make sure you aren't overly attentive to the emotions of your loved ones, because what you feel is helpful, may become smothering.
------------------------------------------------------------------------------------------------------------------
'' You say that I'm kinda difficult. But it's always someone else's fault.''
----------------------------------------------------------------------------------------------------------------------​
EDUCATION:
Hogwarts School of Witchcraft and Wizardry, New Zealand
HOGWARTS HOUSE: Gryffindor
OCCUPATION: Student, helper at Gladrags Wizardwear, Fashionmodel, Owner of 'EVELYN' Fashionbrand & Model Agency
CLUBS AND ACTIVITIES: Hogwarts Monthly, Heta Omega
TITLES EARNED Prefect, Reporter at Hogwarts Monthly and President of Heta Omega.
FAVORITE CLASS: Charms and Muggle studies
LEAST FAVORITE CLASS: Herbology
WAND Straight 11 Inch Flexible Ash Wand with Dragon Heartstring Core.
- Wood: Ash is Stubborn. Ash wands bond to their owner and do not do well in the hands of others. The master of an Ashen wand may well be stubborn, but arrogance and pride will be met with a wand that is even more stubborn than the wizard!
- Core: Useful for all as wands of this nature seem to learn spells with more ease than other wands do. A wand with dragon heartstring will contain a great deal of power, so it is advised that the wand caster know how to handle such power.
- Inches: 11 inch is the wand not very special but perfect for Evelyn in practicing spells.
- Carve: Great care was taken in crafting this wand's wood. Evelyn her initials are carved into her wand with a tiny rose afterwards.
---------------------------------------------------------------------------------------------------------
'' Got you wrapped around my finger, babe. ''
------------------------------------------------------------------------------------------------------------​
SORTING POST:
The big day was finally there. Evelyn and her brother Espen were arriving at Hogwarts with a bunch of other kids. The castle was big but as always it wasn't enough for Evelyn. The castle looked old and ugly. ''Really? Is this the famous Hogwarts New Zealand castle..'' She said towards her brother and looked around. She followed the group into the castle. Evelyn missed her father already, he was her biggest friend and so was also his money. Her mother on the other hand, Evelyn didn't missed her at all. A few weeks ago her mother only could say to her how happy she was that Evelyn would be away for a long time. So that her mother could be alone with her father. Evelyn hated her mother for that. She could never say something nice to her. Sometime Evelyn had become so angry that she had wished that her mother would die. But she would still be her mother and Evelyn didn't want to hurt her dad.
Her father had told her before she had left, that he was so very proud and that Evelyn should do her very best to make a good impression. Evelyn was sure that she would made an impression, it didn't matter if it was negative of positive. People will know her name.. that was her goal. After the long walk into the castle, they stood before the door of the great hall. Evelyn followed the others and walked inside of the Great Hall. She frowned about the interior design. Those people had no taste! The whole group walked to the front of the Hall until they came at the place were they would be sorted into a house. OH crap! That dirty old hat will be placed on my head she thought. How could an old hat know were she belonged too. She already knew herself, so why would somebody else decide it for her.. She hoped that Espen would be in the same house, Evelyn wasn't good in making friends so she would need her brother.

Manning, Evelyn..

Evelyn sighted.. Alright here we go. Please Hat be clean!
"I can guarantee I'm a lot cleaner than you. You belong in...Gryffindor!
PLAY BY:
Gigi Hadid
BODY TYPE: Slim
HAIR: Evelyn has got long blonde hair. Her hair is the second thing that she likes the most about herself. She would never cut her hair, because she has a love for long hair.
COMPLEXION: White


EYES:

Evelyn has blue eyes with a bit green into it. Her eyes are one of the things that she likes most about herself.
SPECIAL FEATURES: She's got a tiny scar on her right arm
----------------------------------------------------------------------------------------------------------------------
'' Primadonna girl, Would you do anything for me?
Buy a big diamond ring for me? ''
---------------------------------------------------------------------------------------------------​
LIKES:
Shopping, Reading fashion magazines, Attention, Doing stuff with friends and Make-up.
DISLIKES: If she doesn't get what she wants, Unkempt people, Mud, Herbology, Lies, Professor Styx, Dirt, Dust and Spiders.
SECRETS: Evelyn doesnt't have secrets, she is very open and honest about her life.


MOTTO:

Better be spoiled than neglected
GOALS: Evelyn has got many goals as first to graduate from Hogwarts with good grades, but also as a popular student. But her biggest goal is to become a famous witch as fashion designer or model.
FEARS: Mud, Heights, Spiders, Insects and Bats
STRENGTHS: Evelyn is

Ambitious

so got already her future sorted out. She wants to prove herself in classes and to her friends. Evelyn is also very

Honest

, she hates lies and is not afraid to tell what is on her mind. She is a very open person so will earlier tell her whole history than lie about things. Evie is also very

Confident

about especially her looks. She have learned from her father to be confident because that is better than to be insecure. Because of her confidence she is ready to show herself to the world and isn't afraid of challenges or setbacks.
WEAKNESSES: Princess is not for nothing her nickname she is very

Spoiled

by her dad. She get's everything that she likes and that makes her sometimes a bit arrogant to others who have less than she have. Money is not an issue for Evelyn she wants the best from the best and the most exclusive that there is. And if she doesn't get what she wants she can become irritated, because she is used to the fact that all her wishes come true. Evelyn is also very

vain

, she doesn't like to make her hands dirty. Mud is one of her biggest fears and she hates it when she becomes dirty. It holds her back from adventures and lots of other stuff that some of her friends do like and she doesn't. Evie can be rude because of her honesty, she will say it to somebody when she doesn't like something. She see's it as nothing wrong, because she would be happy if somebody would be honest to her.
MIRROR OF ERISED If Evelyn would look into the Mirror of Erised she would see herself as a popular famous witch. That is very rich with her own fashionbrand where she is the face of.
BOGGART: A very big spider coming at her.
PATRONUS: A Peacock: Just as a peacock Evelyn wants to show her beauty to others and impress others with it.
AMORTENTIA: Roses, Detergent and Grass.
ANIMALS: Evelyn's got a white persian cat named Rose and a dog named Freja.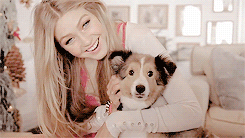 ​
FIRST KISS: Noah Kingsley
VIRGINITY: Lucas Woodlock
FIRST CRUSH:
Noah Kingsley
----------------------------------------------------------------------------------------------------------------------
'' Would you get down on your knees for me?
Pop the pretty question right now, baby. ''
-----------------------------------------------------------------------------------------------------​
PERSONALITY:
Evelyn is a very spoiled girl. She is her fathers princess and she gets everything that she wants. She is also very vain and she will say something about others looks if she doesn't like it. She see's it as honesty and so you will almost never catch Evelyn with a lie. Evelyn is also a blabbermouth, before she even knows it she says something and people will think she is rude. With all of what she does she is a perfectionist, about her looks, about her grades and a lot of more stuff. People could see Evelyn as a dumb blonde, but she is a ambitious little girl and nothing like that. She has a lot of dreams and she wants to make them come true. Evelyn really likes to get attention and especially when it comes from boys. She is also a strong woman and never insecure about herself. When somebody challenges Evelyn or just be rude or mean to her, she would fight back to that person. Evelyn is very good with words, she will never use violance unless it is really necessary. Evelyn whines a lot and can be a bit a drama queen about things. At last she tries her very best to be nice to others and if you are qualified enough for Evelyn, then she can be a great friend.
HISTORY I: Evelyn and het twinbrother Espen were born in Denmark, Copenhagen. Thyra and Jorgen their parents were very happy with the twins. Espen was born one minute earlier then Evelyn in the hospital in Copenhagen. The childbirth was a heavy one for Thyra, and so got postnatal depression. Jorgen was the happiest man in the world, he had a boy and a girl at the same time. He saw his daughter as his princess and his son as a prince a tough little boy. For a long time Thyra had a postnatal depression, because the birth of two children was very heavy for her. Deep down she was satisfied with only one child. When it went a lot better with Thyra she started taking care of the children more. But mostly she gave the most attention towards Espen her little boy. Jorgen saw it as his job to look after Evelyn more, and that was a kinda pattern that stayed. They grew up in a very big estate in Copenhagen and it was a lovely place to grew up. When Evelyn and Espen went bigger they played with each other all the time. They could really get along with each other and so they become also good friends. Both of the children got spoiled a lot, the Manning family was a very rich family so they could give their children what their hearts desired.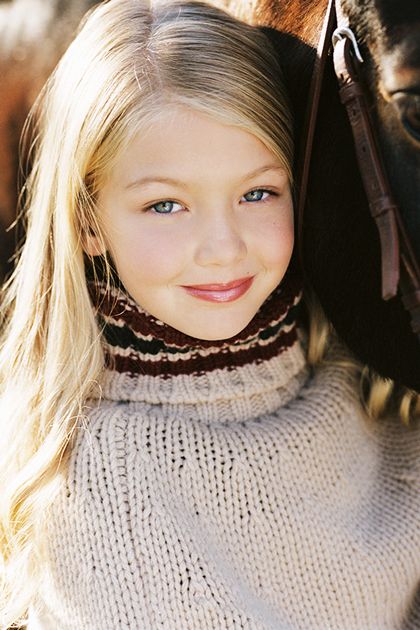 Little Evelyn

HISTORY II: When Evelyn and Espen got the age of four years, they moved to New Zealand, Hamilton. The reason for this, was because it was necessary for Jorgen his work as Wizemgamot Chairman. Thyra could work there as Magical Pharmacist and Espen and Evelyn could enjoy their even more bigger house. Espen was better in making friends with the other children in the neighbourhood, Evelyn just wanted to be in the spotlight and only played with Espen for fun. When Evelyn got bigger it went more clearly that she and her mother was not a very good match. Thyra was mean and thought of Evelyn as a spoiled brat. And Evelyn hated her mother, and that was a stressfull situation for Espen and Jorgen that were in between of it. Jorgen tried to do something about it, but he loved both of his girls so he decided to ignore it. Espen had no problems with his parents and liked them both. Evelyn was her fathers little princess and she got everything that she wanted. She already on young age was a little girl that liked to put on pretty clothes and wanted to become famous. Sometimes Evelyn was a bit jealous of the positive attention that Espen got from his mother, because Evelyn did nothing good in Thyra her eyes. So when Evelyn and Espen got eleven and could go to Hogwarts Evelyn was happy because she was gonna show what she got, not for her mother because she doesn't earn it, but for her father her big example.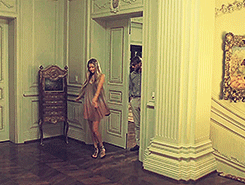 Evelyn in the estate in New Zealand
THE MANNING FAMILY TREE:

Name: Jorgen Ansgard Manning
Relation: Father


Blood Status:

Half Blood


Marital Status:

Married to Thyra


Occupation:

Employee at Norwegian MOM


Name: Thyra Agnete Manning-Thompson
Relation: Mother


Blood Status:

Half Blood


Marital Status:

Married to Jorgen


Occupation:

Employee at Gringotts


Name: Espen Mans Manning
Relation: Twin brother


Blood Status:

Half Blood


Marital Status:

Single


Occupation:




Name:

Cathyrn Eleonora Holmgaard-Manning


Relation:

Aunt


Blood Status:

Half Blood


Marital Status:

Married to Olaf


Occupation:

Model Scout and Creative Desginer
at 'EVELYN'


Name: Olaf Ian Holmgaard
R

elation:

Uncle
Blood Status: Half Blood
Marital Status: Married to Cathryn
Occupation: Guard




Name:

Athena Isabella Holmgaard


Relation:

Cousin
Blood Status: Half Blood


Marital Status:

Single
Occupation: Student HNZ

Gryffindor




Name:

Christina Sofia Holmgaard


Relation:

Cousin


Blood Status:

Half Blood


Marital Status:

Single


Occupation:

Student HNZ

Gryffindor




Name:

Crystal Genevieve Holmgaard


Relation:

Cousin
Blood Status: Half Blood
Marital Status: Single
Occupation: -




Name:

Casper Jakob Manning
Relation: Uncle
Blood Status: Half Blood
Marital Status: Married to Agnete
Occupation: Employee at Norwegian MOM




Name:

Agnete Irene Manning-Nielsen


Relation:

Aunt


Blood Status:

Half Blood


Marital Status:

Married to Casper
Occupation: Writer




Name:

Emilia Viola Manning
Relation: Cousin
Blood Status: Half Blood
Marital Status: Single
Occupation: Student HNZ

Hufflepuff




Name:

Lucas Woodlock


Relation: Boyfriend
Blood Status: Half Blood
Marital Status: Dating Evelyn Manning
Occupation: -
Last edited: