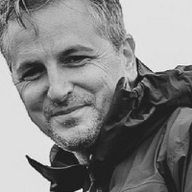 Messages

10,413
OOC First Name

Claire
Blood Status

Muggleborn
Relationship Status

Single
Sexual Orientation

Asexual
Wand

Straight 9 1/2 Inch Rigid Walnut Wand with Thestral Tail Hair Core
Age

1/1999 (61)
montgomery
pendleton
never ever go by the book. they will want you to, but you mustn't. if the lust is too
strong, tear one page from a hundred books and make your own way. there
is no formula for life, no equation on how to be a human being.



we have blemishes and we carry scars, we are tarnished, tainted, and decorated
with filth; but beneath the dust, the dirt, there lives always diamonds, and
behind the cloudy night, lives always a sea of endless stars

links &
author note
theme && character development && patronus
diary && aesthetic && relationships && spotlight

poems by christopher poindexter
last updated 31/05/2023
history approval id: 30083257

quick
biography
​
full name​

dialects​

occupation​

patronus​

date of birth​

blood status​

previous occupations​

abilities​

auror, potions professor

​

area of residence​

education​

marital status​

eye colour​

birthplace​

house​

sexuality​

height​

nationality​

graduation​

-----​

children​

saveli pendleton (adopted)​


the wand chooses the
wizard

Straight 9 1/2 Inch Rigid Walnut Wand with Thestral Tail Hair Core
monty's wand is an extension of his personality. his first wand,
purchased at the age of eleven, was of the same wood, but was
whippy and therefore lacked any strength. as he grew, became
more courageous and reserved, a rigid type of wood better suited
him. below are the characteristics of his wand components today.
​
| component | characteristic | how it corresponds to monty |
| --- | --- | --- |
| 9/12 inches | on the shorter side of things, this wand offers excellent control and aim - easily an extension of one's own arm. | monty has no desire to be memorable, but neither does he lack a personality. |
| straight | straight and smooth: what else is there to say? | monty's wand is plain and unadorned. similarly, he appreciates the beauty in simple things, rather than the lavish. |
| walnut wood | a wand for the brilliant, often used by innovators and creative types - a walnut wand in the right hands will do its owners bidding unquestioningly. | as an inventor, monty is rarely short of new and creative ideas, few of which he ever has the time to explore. |
| thestral tail hair core | one of the rarest wand cores, thestral hair is not to be taken lightly. thestral hair is a tricky ingredient to work with and will not just bond with any caster. this core works best for people who have faced death in the past. because of the fears of the creature from which it comes, rumors have abounded that thestral hair wands have no allegiance to the wand's wielder. | as a result of his own fears, monty finds it incredibly difficult to befriend or trust others. therefore he will not easily bond with anybody. |
| rigid | a difficult wand to control and sometimes broken under little force, but powerful in a fight. | this one speaks for itself! monty can sometimes break under pressure and stress, but he is nonetheless a powerful wizard. |


a single entry from his
diary
​
June 10th, 2040.​

Tonight would appear to be one of those nights when sleep is adamant to evade me. My head is swimming with thoughts I cannot erase, and I am forced to string them into prose, if only to gather some sense of stability. ​

Of all of it, I remember with most clarity the sky. It was the thick sort of black that reminds you how infinitely colossal the universe is, and that really, in the grand scheme of things, you're little more than a speck of dust on its ephemeral sleeve. Littered amongst the ceaseless void, there were stars. Hundreds, thousands, millions of stars, only a handful of which I possessed the capacity to name. But goodness knows I tried.​

And it watched through my window, unmoving. I'm sure now I would contest; it was moving somewhere close to six hundred kilometres a second, rotating and expanding through the vastness of the universe with uncompromising determination. But then, as I lay beneath the pane, counting the blinks of the stars and waiting for the asphyxiation of darkness, I had two thoughts alone. That the sky was watching; and that when it found my pleading, tear-stained eyes, it offered me nothing in consolation but the reminder that I was dust.​

I hated that sky. I wanted to reach out and tear the constellations from its wretched grasp. Something so selfish didn't deserve something so pure and so beautiful. But I was nothing. And that was OK. I had come to terms with my insignificance many nights prior to that one, both by repetition of administration and my inability to receive what I was told as anything but the truth. ​

Had I known what I know now, I might have realised that even the brightest star in the galaxy can look like a speck of dust when you're comparing it to the entire universe.​


basic
information
i'll throw my voice into the stars and maybe the echo of my words
will be written for you in the clouds by sunrise. all i am
trying to say is: i will love you through the darkness



i cannot tell you how many times in this bar i have wanted to hide away - to nestle
into my own little bubble of existence. but that is okay, darling. you will learn that
a lot of the things that pain you are actually, okay.

name details
​
full name
montgomery pendleton

name at birth
richard layton

legal name changes
richard pender - april 9th, 2006, aged 7 (reason: mother divorced)
richard hewitt - february 14th, 2009, aged 10 (reason: mother remarried)
montgomery pendleton - february 19th, 2017, aged 18 (reason: no longer wished to be associated with his stepfather, who shared the same name. monty began using his new name at 14 years of age, but did not legally have it changed until 18.)

name etymology
montgomery is an english name meaning 'from the wealthy man's mountain'. pendleton is an english surname most likely derived from one of two places in lancashire called pendleton. monty chose his forename for its old-fashioned, victorian air, and his surname as it combined both his biological mother's and father's names, pender and layton.

nicknames
monty only ever uses his full name, montgomery, while introducing himself to classes of students. he is also occasionally called monts by his close friend, ava - a nickname that he would only appreciate used by her. among his colleagues at school, he is sometimes referred to as pendleton.
birth & residence​
date of birth
january 2nd, 1999

birthplace
abingdon, oxfordshire, england

nationality
british english

blood status
muggle born

area of residence
eastleigh, hampshire, england

previous areas of residence
abingdon, oxfordshire, england - february 2nd 1999 - july 24th 2013 (aged 0-14)

dialects
english, sign language (limited), french (limited)

accent
rp english

voice/in action
teaching voice
general in action
education & occupation​
schools attended
appleton church of england primary school - septermber 4th 2004 - july 11th 2010 (aged 5-11)
hogwarts scotland - september 1st 2010 - july 21st 2017 (aged 11-18)

hogwarts house
ravenclaw

favourite class
potions & charms

most loathed class
arithmancy, as he found it dull and unreliable

achievements
yearbook superlative 'most academically driven' - 2012
fourth year potions challenge master - 2013
ravenclaw quidditch cup - 2013 & 2014
yearbook superlative 'most creative' - 2017

learned credentials
wandless & wordless magic (simultaneously), corporeal patronus, license to apparate, flying ability

corporeal patronus
raccoon (click to see)

the raccoon spirit animal is a problem solver. a clever totem, the raccoon offers lessons about the importance of adaptability in any situation and taking the time to look at the entire picture, not just what one wants to see.

those who have the raccoon as their patronus are problem solvers who leave no stone unturned in their quest for truth and solutions. as they remain calm under pressure, these individuals also have an insatiable curiosity about the world around them while possessing the wherewithal to know to look before they leap.

the raccoon patronus is also symbolic of:
disguise

secrecy

curiosity

intelligence

courage

resourcefulness

assertiveness

questioning

illusion

adaptability

self defence
source
patronus memory
to summon a corporeal patronus, monty uses the memory of his first granddaughter being born.

boggart
unknown (monty feigned illness to avoid attending the lesson), though he suspects it would take the form of his stepfather

wand
straight 9 1/2 inch rigid walnut wand with thestral tail hair core

occupation
home tutor (mainly english, mathematics, science, potions, charms, and transfiguration)

boss
monty is currently his own boss

relationship with coworkers
monty doesn't have any coworkers

previous occupations
auror in training - february 1st 2018 - october 12th 2021 (aged 19-22). quit upon qualification.
home tutor - november 4th 2022 - july 19th 2039 (aged 23-40).
inventor - continuous since 2022, unpaid.
potions professor at hogwarts new zealand - september 4th 2039 - 17th July 2052
deputy headmaster at hogwarts new zealand

miscellaneous qualifications (not exhaustive)
level 3 certificate in counselling skills - 2025 (aged 26)

final newt grades
| | | | | | |
| --- | --- | --- | --- | --- | --- |
| charms | history of magic | herbology | astronomy | ancient runes | comc |
| o | o | o | o | ee | didn't take |
| transfiguration | dada | potions | arithmancy | muggle studies | divination |
| o | o | o | a | o | didn't take |
relationships​
relationship status
single (not looking)

sexuality
asexual

past relationships
flings - none
short term relationships - none
long term relationships - none
marriages - none

notes
monty is in the process of battling a lifelong fear of intimacy and touch. he has come a long way, though still may feel uncomfortable if touched unexpectedly, or by a stranger.
health​
health status
monty is currently in the process of recovering from a nervous breakdown caused by work stress and chronic exhaustion. physically, he is otherwise healthy.

eyesight
monty is long-sighted, and wears glasses for reading.

allergies
shellfish, cats, birds, brazil nuts.


personality &
behaviours
gentle - anxious - erudite - patient - guarded - reliable
​

gentle
a gentle man by nature, monty is startled easily by sudden or loud noises, unexpected touch, and rude behaviour. he speaks softly, scarcely raises his voice, and is most comfortable in a calm, peaceful environment. as a result of his softness, he may appear to somebody domineering an easy target, but they should not be fooled; though he is quiet and seemingly fragile, he will fight to defend himself and those he cares for with everything he has.

erudite
in order to escape the chaos of young life, monty spent much of his childhood and adolescence absorbed in books and learning. a ravenclaw through and through, he loves to learn simply for the sake of learning, and seeks to expand his knowledge in a vast number of subjects. however, unless an appropriate situation arises, he is unlikely to share the things he has learned for fear of appearing immodest.

guarded
though he has learned gradually to accept himself for his flaws, monty is naturally guarded when it comes to his perceived fragility. he does not like others to know when he is sad, or afraid, or stressed, as he fears they will mock him. this deep-rooted fear stems from the verbal abuse of his stepfather, of which he was frequently the target as a child. hypocritically, he will often encourage others to be vulnerable - perhaps because he is quick to offer the advice he needs himself.

anxious
monty is a worrier. in almost every aspect of his life, he can find room to worry; health, relationships, socialising, decision-making, teaching, and reputation would be to name but a few. he is aware of his terrible habit to overthink everything, but can never seem to fully shake it. this severely affects his confidence, and he may frequently turn down opportunities for growth and friendship as a consequence. it's a work in progress.

patient
it takes an awful lot for monty to lose his patience. he may feel frustrated on the inside, but he'll rarely let that translate into action. more often than not, though, he simply doesn't get angry; if somebody tests him, he instead tries to put himself in their shoes, so that he might work out why they are behaving in such a frustrating way and sympathise with them instead. on the rare occasion he does show his anger, it's usually to defend somebody.

reliable
In even the toughest situations, Monty can always be relied upon. His selflessness dictates that, should someone be in need, he will dismiss all of his own fear and anxiety to help them. However, he is also reliable in smaller and less significant circumstances. For example, if he gives his word that he will attend something, do someone a favour, or get something done, then he absolutely will, regardless of its importance.

i promise i'll do
better
​
optimist or pessimist?
though monty might sometimes consider himself a pessimist, he is undoubtedly an optimist. always looking for the best in everything and everybody, he rarely feels hopeless. even in the darkest of times, he will fight hard to cling to what brings him joy, reminding himself that whilst yes, all good things must indeed come to an end, so must all things bad. of course, even the most optimistic person in the world occasionally loses sight of hope, and monty is no exception to this, but he finds so much beauty in the little things - the glow of the sun against a window, the smell of leather books - that he recovers from these episodes more quickly than most. he has faith in all of his students, believing that they all have the potential to succeed and to thrive, no matter how little faith they may have in themselves, or from others. he is inspired by life, and marvels at the mere miracle of existing.

introvert or extrovert?
owing to his persistent worries about the way he represents himself, monty finds social interaction exhausting, and will often go to length to avoid it. interestingly, he is not drained by teaching, which he attributes to the persona he adopts in the classroom. as a rule, though, monty loathes social events, and will mostly keep to the edges of the room at any gathering, scarcely making eye contact with anybody. he is a little better in a one-on-one environment, using his desire to make people feel included to find the courage to approach and befriend them.

cautious or rash?
monty is cautious by nature, but not immune to moments of impulsiveness, especially where emotion is involved, since his emotions tend to dictate him more than he dictates them. generally, he will consider any decision he makes at length, weighing up the advantages and disadvantages and exploring the consequences in his head. this often leads to inaction, since his overactive imagination will invent the most ridiculous and unlikely consequences, scaring him into doing nothing at all. as a result of this, monty is not very good at making decisions quickly or under pressure; he is more likely to panic or stumble, since he has little practice.

logical or emotional?
logic and emotion play equal parts in monty's life. as a cautious ravenclaw, he relies on logic to help him make day to day decisions. however, when it comes to his heart, he will often allow himself to be ruled in spite of what logic might tell him.

disorderly or neat?
monty thrives in mess and disorder, and tends to know exactly where everything is amongst a cluttered office or workspace. a neat room is uninspiring, and cold; clutter has personality and life. but while monty's work style may appear disorganised, he actually tends to have a very organised plan in his head at all times. he knows what he is doing, even when to others there may seem to be plenty of evidence to the contrary.

work or play?
to monty, work is play. leisure activities with no productive gain, such as games, leave him feeling unsatisfied and bored. he craves a sense of achievement that he can only gain from working hard, and will easily become uninspired if he isn't learning something new or doing something to otherwise grow and improve his life. he will spend time relaxing with friends, but these moments tend to be few and far between, and it is most often the time with his friend that he is enjoying more than the activity itself.

confident or unsure?
monty flips unpredictably between two emotional states: being confident in his abilities, and trusting himself to make the right choices; and anxiously questioning absolutely every decision he's ever made until he's too exhausted to do anything but sleep. he did not have anybody to believe in him as a child, and was constantly criticised and doubted, which has largely contributed to the anxieties he fosters today. if it were not for his determination to do well, and his propensity to work hard, he might have little proof that these criticisms were inaccurate. fortunately, thanks to studying psychology in his twenties, he is mostly able to correct his negative thoughts when self-doubt creeps in, though he will likely always have his moments.

night owl or early bird?
night owl, but not by choice. monty suffers from chronic insomnia, usually unable to fully relax at night, and over the years, instead of trying to fight it, has learned to adapt and become productive at night. one advantage of working into the early hours is that he can sometimes tire himself sufficiently to fall asleep before sunrise. luckily, monty doesn't require much sleep, and can function adequately on 4-5 hours.

book smart or street smart?
monty tends to have to rely on what he's read about a subject, rather than past experience, as he lead a life of almost complete isolation for more than twenty-five years, but has read more books than he could possibly count. one consequence of this is that he often has to 'go by the book' the first time he tries something new, rather than using his own initiative and trusting his instincts. he is not remotely street smart, and probably only survived this long because of his magical abilities (coughzannonnearlykilledhimcough).

animal lover?
monty is allergic to most furry creatures, and only manages not to die at hogwarts by taking allergy potions. even so, he might have liked animals more, had he not been bitten aggressively by a dog as a child. now he is fearful of anything with teeth, and will go out of his way to avoid coming close to animals.

right handed or left handed?
right handed.

favourite colour
indigo

favourite number
does not have one (monty does not believe in
luck/chance/fate)

favourite weather
sunshine & thunderstorms

favourite season
summer, for the warm weather, blossoming
countryside, and shorter nights

favourite holiday
halloween

favourite animal
raccoon

favourite smell
the inside of books & damp grass

favourite food
fruitcake

favourite drink
tea
least favourite colour
orange

least favourite number
does not have one

least favourite weather
grey skies without rain

least favourite season
winter

least favourite holiday
doesn't have one

least favourite animal
dogs & cats

least favourite smell
overpowering cologne

least favourite food
spaghetti

least favourite drink
spirits





i can see your soul
grow
physical appearance
​
height
6'3

weight
average in proportion to height

build
sturdy and soft. not muscular

scars
none prominent

distinguishing features
slight scoliosis (curvature of spine)

eye colour
dark blue, flecked with grey

hair colour
naturally dark brown, greying

hair style
thick, short, and wavy

facial hair
none to light stubble

clothing style
victorian fashion

monty describing his appearance
"er - well, i try to make myself look presentable, i suppose. from a young age i was fascinated with victorian fashion, and the subgenre of science fiction, steampunk, which was quite popular at the time in the muggle world. not so much today, but fortunately it isn't such a rarity for wizards to dress in 19th century clothing, so i mostly get away with it. which is good, because i've never really felt comfortable in anything else."

handwriting & signature
monty writes in indigo ink. he has two handwriting styles; the casual he uses in his diary, and for personal work, and the formal he uses for anything that may be seen by others. the last example is his signature.

​
Last edited: