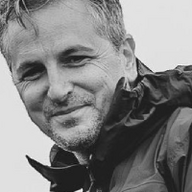 ☕ Inventor | Grandfather ☕
The audacity of Professor Tuuri grew ever more astonishing each day. Monty had suffered a great many of the man's pranks with a due degree of civility, but this... now, this was just too far. Exams written in Finnish, pies to the face - that sort of thing he could handle. But when one of his students had approached him to applaud him on looking truly excellent for a seventy year old, Monty knew exactly who was responsible, and immediately set off in pursuit of the pint-sized professor. A stupid grin had broken out on Monty's face, so that as he reached the sixth floor corridor he was forced to wipe it clean off, lest Arvo think he wasn't completely serious (which he was). And it was a good job he took this measure, too, for Arvo was just exiting his office as Monty walked up to it.

"Ah! How fortuitous. I was just on my way to pay you a visit,"

he said in an affected tone, pulling himself upright and regarding Arvo down the bridge of his nose.

"I trust by the spring in your gait that you are well?"