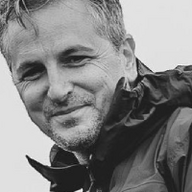 ☕ Inventor | Grandfather ☕
Letter said:

2nd September 2045​

Dear Ava,

Where on earth do I begin? First of all, I apologise for the delay in my correspondence. I told you that I would write, and I intended to do so, but the note upon which we left things made it difficult to know what to say. I made of myself quite an imbecile, declaring my feelings for you the way I did. What must you have thought? Do you feel as if I have betrayed you? I do. Thought it was never my intention, I feel as if I have somehow deceived you - as if I selfishly hid my affections in order to spend more time in your company. Truly, I did not mean that. You have always been a wonderful friend to me, Ava, and I value our friendship beyond measurable degree. My feelings will pass. In the meantime, perhaps writing is a safer means of communicating.

With that out of the way, how have you been? How are the children? I've had quite the year: first I discovered that Margo Ellis is my niece, and then that Saveli is expecting a baby. She is due in just a week or two. I have never felt so terrified in my life. We've prepared the nursery, and a ten-point survival plan, but I don't think I'll ever be prepared to be a grandparent. The youngest children I've taught were four or five years old; I've no experience whatsoever with babies! Still, Saveli will be a fantastic mother. We'll muddle along somehow, as we must. If you have any last-minute tips, I'd be grateful to receive them.

Vex welcomed me back to the castle yesterday by tipping a kettle of slime on my head. He misses you; Professor Alicastell doesn't quite seem to understand him the way you did. Which reminds me - upon my last visit, I meant to ask whether you might consider writing to him, but I must have panicked and forgotten. I know it's quite the undertaking, but I'm sure it wouldn't go unappreciated (if not by Vex, than by me;

somebody

needs to get him back under control!). I think he might be rebelling. At least he didn't spread my ingredients around the castle, as he did the year before last. Cyndi kindly helped me round them up, but that is not an experience I wish to repeat!

Also, whilst shopping in the village last week, I stumbled across a bar of your favourite chocolate. I've attached it with this letter. It is a pity chilli is such an elusive flavour; you must crave it so. Anyway, I couldn't pass it by without thinking of you.

Once again, I am incredibly sorry it took me so long to get in touch. I have a terrible habit of procrastinating when something potentially difficult needs to be done. I hope you will not think less of me - for this or for the scene I made at your house. Whatever might happen, I only hope we will always remain friends.

Hope you are keeping well, and look forward to hearing from you,

Monty

P.S. Sorry the letter's so formal. Force of habit.