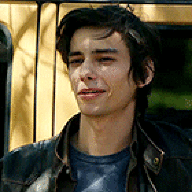 Figuring Out What to Do Next
He smiled as he walked up to the staff table with his last rose. He had seen a couple of roses for the Potions Professor and agreed with every single one of them that he deserved the attention and love.
''Professor Pendleton, sir?''
he asked carefully, hoping that he wasn't interrupting anything.
''I have got another rose here for you.''
Thaddeus said happily.