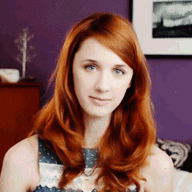 Whimsical | Quiet | Thoughtful | Younger twin
Messages

536
OOC First Name

Daphne
Relationship Status

Single
Sexual Orientation

Gay
Wand

Knotted 14 Inch Sturdy Hawthorn Wand with Augurey Tail Feather Core
Age

1/2038 (16)



THE BASICS:
NAME:
Iris Julia van Houten
NAME MEANING:
Iris: Means "rainbow" in Greek. Iris was the name of the Greek goddess of the rainbow, also serving as a messenger to the gods.
Julia: Feminine form of the Roman family name "Julius", a Roman family name that was possibly derived from Greek ιουλος (ioulos) meaning "downy-bearded"
Name: Means "from wood", derived from Dutch hout "wood".
HOMETOWN:
Roosendaal, the Netherlands
NICKNAME/ALIAS:
-
AGE:
14
BIRTHDAY:
22 January 2038
NATIONALITY:
Dutch
BLOOD STATUS:
Mixed Blood
SEXUALITY:
Unknown
RELATIONSHIP STATUS:
Single
ZODIAC SIGN:
Aquarius.
As an Aquarius born on January 22nd, your adaptability and originality are amongst your most defining qualities. You take little interest in the mundane, instead choosing to embrace new situations, experiences and environments. Similarly, you love social settings, where you can display your unique viewpoint to those around you. People often gravitate to your original personality, but they might be surprised to find out exactly how nontraditional you can be. In all aspects of your life, you rarely conform, as you much rather develop a one of a kind way of thinking.
ELEMENT:
Air
. Your sign's paired element is air and of all the zodiac signs, you have the only fixed connection with the element. Your connection with air is special in the sense that it causes you to be more determined and stubborn than other air zodiac signs. In this way, your personality takes on many of the forceful qualities of wind. Air's influence is also responsible for the gentle breeze of curiosity that puts you on a never ending quest for knowledge and understanding. These active qualities of air will play a key role in your future success, but be careful to avoid air's less active qualities, which influence unemotional and aloof moods.
PLANET:
Uranus.
Your sign's ruling planet is Uranus and as you were born in the first Decan, or part, of the sign, you receive a double dose of Uranus's special planetary power. Being the planet of deviation, Uranus's influence is linked to your originality, freedom, objectivity and humanitarianism. More so than any of the other Aquarius Decans, you are objective and original above all else. Your objectivity allows you to see the world clearly and understand the plight of fellow human beings. You apply your objectivity and originality to all aspects of your life, ranging from your style of dress to your hobbies. You may sometimes get the sense that others find you downright unusual, which causes you to take refuge in your own world. While this may be tempting, you must find balance between the traditional and nontraditional, as to not totally distance yourself from society.
EDUCATION:
Hogwarts New Zealand
HOGWARTS HOUSE:
Ravenclaw
HOGWARTS YEAR:
Fourth
OCCUPATION:
Student
FAVORITE CLASS:
Astronomy
LEAST FAVORITE CLASS:
Defence Against the Dark Arts
CLUBS AND ACTIVITIES:
Heta Omega
WAND
:
Knotted 14 Inch Sturdy Hawthorn Wand with Augurey Tail Feather Core
Wood:
An enigma of a wand wood, Hawthorn both heals and has a propensity for the darkest of arts: ultimately, the Hawthorn wand chooses any wizard that suits it - there may be no rhyme or reason.
Core:
Since so many wizards are afraid to go near Augureys due to their association as omens of death, Augurey tail feathers are rare as wand cores. They are good for use in divination work.

APPEARANCE:
PLAY BY:
Laura Spencer
HAIR:
Red and long
EYES:
Green
BUILD
:
Average for her age
STYLE:
Iris loves wearing light colors and flowing fabrics, as well as anything with flowery prints.
OTHER DISTINGUISHING FEATURES:
-
A LITTLE DEEPER:
PERSONALITY:
Iris is a quiet and gentle girl, often seen in the background. She's not shy, but prefers to observe rather than being the center of attention. Iris has many different interests and is very curious about different kinds of magic, she tends to believe in things other people don't believe in. She tends to believe everything has some sort of magic to it, and likes to look for hidden meanings and messages. Iris is especially excited to learn Divination, as well as Ancient Runes and Arithmancy when she gets to her upper years at Hogwarts. Iris is a very caring person, and tends to look after her older siblings as much as she can. She tries to keep Emma out of trouble, but isn't always successful. Iris enjoys spending time out in nature as well as in side. She likes to embroider when she can, especially flowers.

INFJ- "THE ADVOCATE"
The Advocate personality type is very rare, making up less than one percent of the population, but they nonetheless leave their mark on the world. Advocates have an inborn sense of idealism and morality, but what sets them apart is that they are not idle dreamers. These individuals are capable of taking concrete steps to realize their goals and make a lasting positive impact.
INFJ - STRENGTHS:
Creative
Insightful
Inspiring and Convincing
Decisive
Determined and Passionate
Altruistic
INFJ - WEAKNESSES:
Sensitive
Extremely Private
Perfectionistic
Always Need to Have a Cause
Can Burn Out Easily

HISTORY:
Iris parents own a farm in the southern part of the Netherlands, where she lives with her three siblings. Iris has always loved growing up on the farm, enjoying the many activities outdoors as well as spending time indoors. She usually did her chores without complaint, and tried to make sure her siblings did so as well. Iris is the youngest sibling, but often looks after her older siblings and tries to care for them. Her twin Emma often got herself into trouble, something Iris always tried to prevent. She also tried to look out for Lars and Fleur in her own way.
LIKES:
Divination, old books, dried flowers, embroidery
DISLIKES:
Loud noises, people making fun of divination, duelling
GOALS:
To learn all about fortune telling
FEARS:
Being alone, being rejected by her siblings, being seen as weird.
STRENGTHS:
Iris is very calm and thoughtful, often taking the time to think things through before doing them. She's sweet and social, and tends to look out for her friends. Because of her sweet personality, Iris can make friends pretty easily.
WEAKNESSES:
Iris can be a little naive and idealistic, she tends to cling to predictions and vague forms of magic more than may be wise. She also can be stubborn, believing in something despite evidence to the contrary. Iris can also occasionally be too careful.
MIRROR OF ERISED
:
Herself as a powerful seer
BOGGART:
TBA
PATRONUS:
TBA
AMORTENTIA:
TBA
AESTHETIC:
FAMILY:
Name:

Mark Adam van Houten
Relation: Father


Age:

38 (2006)
Blood Status: Mixed Blood
Marital Status: Married
Occupation: Farmer

Name:

Julia Maria van Houten - Bergen
Relation: Mother


Age:

40 (2004)
Blood Status: Mixed Blood
Martial Status: Married
Occupation: Illustrator

Name:

Fleur Marita van Houten
Relation: Sister
Age: 17
Blood Status: Mixed Blood
Marital Status: -
Occupation: Student at Hogwarts NZ
House:

Gryffindor

Name:

Lars David van Houten

(

x

)


Relation: Brother


Age:

14
Blood Status: Mixed Blood
Marital Status: -
Occupation: Student at Hogwarts NZ
House:

Ravenclaw

Name:

Emma Marie van Houten

(

x

)


Relation:

Sister


Age:

12


Blood Status:

Mixed Blood


Marital Status:

-


Occupation:

Student at Hogwarts NZ


House:

Gryffindor
---

---

---


---

---


Last edited: