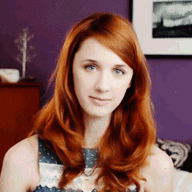 Whimsical | Quiet | Thoughtful | Younger twin
Messages

536
OOC First Name

Daphne
Relationship Status

Single
Sexual Orientation

Gay
Wand

Knotted 14 Inch Sturdy Hawthorn Wand with Augurey Tail Feather Core
Age

1/2038 (16)
Iris had taken a lot of time over the break to think about what had happened last year. She missed the friend group she used to have, with Connor, Poppy, Emma, Nicole and herself all in it. She knew now that Nicole was stubborn enough to keep this feud going, but had realized over break that it shouldn't be up to Nicole who Iris was friends with. If she wanted to talk to Connor, she could. She just hoped the Hufflepuff would still want to talk to her, she knew he had been very angry too. Iris didn't want to take a side in the Eric and Nicole drama, especially now that it was so long ago. She had seen Eric with a different girl at the dance, and Nicole had gone with another boy too. Surely it was all over now? Why were they still not talking? And what did it have to do with Iris? From her point of view, both sides had made mistakes.
The girl had been on the lookout for Connor ever since returning to Hogwarts, and when she spotted him in the corridor she knew she had to take her chance. She hurried over to him, grabbing a wrapped parcel out of her bag. If nothing else, he might at least take her gift.
"Connor, wait!"
She called, moving over to him quickly. "Can we talk for a moment?" She asked, grabbing the small parcel and holding it out.
"I have something for you."
She said, looking at him pleadingly. Inside the wrapping paper was a necklace Iris had bought over break, a stone of quartz crystal attached to it. She had read it was said to have healing properties, and this was a relationship she wanted to heal.
"Or at least take this."
She said, hoping he wouldn't ignore her.