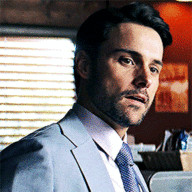 🖋️Two-faced | Ambitious | Charming | 2049 Grad🖋️


The most reliable way to predict the future is to create it
​
THE BASICS:
NAME:
Tristan Oliver Collins
NAME MEANING:
▼
Tristan:
Tristan is a character in medieval French tales, probably inspired by older Celtic legends, and ultimately merged into Arthurian legend.
▼
Oliver:
From Olivier, a Norman French form of a Germanic name such as ALFHER or an Old Norse name such as Áleifr (see OLAF). The spelling was altered by association with Latin oliva "olive tree".
▼
Collins:
Means "son of colin".
HOMETOWN:
Wellington
NICKNAME/ALIAS:
N/A


AGE:

19


BIRTHDAY:

31 March 2031



NATIONALITY:

Citizen of New Zealand


BLOOD STATUS:

Muggle Born


SEXUALITY:

Bisexual


RELATIONSHIP STATUS:

Single
ZODIAC SIGN:
Aries. As an Aries born on March 31st, your personality is characterized by ambition and creativity. While others struggle to find motivation, this is rarely the case for you. You want great success out of life and are fully willing to put the necessary effort to achieve your goals. Your hardworking and vigorous attitude have earned you many admirers in life. Your friends and family would be the first to send you praise for your ambition, but it may be your creative and playful mind that they appreciate the most.


ELEMENT:

Fire. Fire is your sign's paired element and of all 12 zodiac signs, you have the only fundamental connection with the element. Your special relationship with fire gives you the spark to be a self-starter and natural leader. As is the case with all fire signs, your elemental connection gives you a strong passion that burns deep within your being. As you embrace the active qualities of fire, you will continue to work toward your goals with fortitude. Be weary of fire's negative influences, which include impatience and impulsiveness.


PLANET:

Mars. Mars is the ruling planet of your sign, but as you were born in the second Decan, or part, of the sign, the Sun also lends you a generous helping of its planetary power. Being the planet of assertiveness, it is Mars that can be credited with your vigor, courage and action. In the same light, it is the Sun, the planet of integration, that can be credited with your individuality, vitality and creativity. Your unique combination of planetary influences makes you the most charismatic of all the Aries Decans. Your charm makes you popular, which is good because you enjoy being the center of attention. If your influence had one downfall, it would be that your tendency to brag and boast of your accomplishments. Although it is understandable to want to the world to witness your ambition, it is important to remain humble. In love, find a partner that shares in your energetic and youthful attitude, as this will bring you the most happiness.
OCCUPATION:
Ministry Employee - International Magical Office of Law
EDUCATION:
Hogwarts New Zealand


HOGWARTS HOUSE:

Hufflepuff




GRADUATION YEAR:
2049
FAVORITE CLASS:

Charms, Defence


LEAST FAVORITE CLASS:

Astronomy, Arithmancy


CLUBS AND ACTIVITIES:

The Brotherhood of Magic
WAND
:
Curly 11 Inch Swishy Ash Wand with Kelpie Hair Core
▼
Wood:
' Ash is Stubborn,' as the saying goes. Ash wands bond to their owner and do not do well in the hands of others. The master of an Ashen wand may well be stubborn, but arrogance and pride will be met with a wand that is even more stubborn than the wizard!
▼
Core:
Kelpie Hair -
Although a popular wand core in the past, Kelpie hair has fallen out of favour in recent years. It is useful for transfigurations.
PETS:
Tristan used to have a pet cat in school, a British shorthair named Lumos. But Vivian took the cat after Hogwarts.
APPEARANCE:




PLAY BY:

Jack Falahee


HAIR:

Dark brown and a little curly.


EYES:

Brown.
BUILD

:
Average height and build.
STYLE:
Tristan's clothes are old and often second hand, he tends to wear a slightly more formal style, in muted colors.


OTHER DISTINGUISHING FEATURES:

Tristan has slight dimples when he smiles.
A LITTLE DEEPER:
PERSONALITY:
Tristan is very reserved and likes to hang back and watch before trying anything himself. He's often quiet, but not shy. He just likes to observe so he can fit into situations more easily. Inside his head he's often very anxious about his outward appearance and demeanor, scared of standing out in a bad way. This has been worse at Hogwarts, where he felt like he was thrust into a new world without a guidebook. He's friendly when spoken to but not usually the one starting conversations. He can be more calculating than he appears to be, though, and has a very strong instinct for self preservation.

ISTJ - THE LOGISTICIAN
The Logistician personality type is thought to be the most abundant, making up around 13% of the population. Their defining characteristics of integrity, practical logic and tireless dedication to duty make Logisticians a vital core to many families, as well as organizations that uphold traditions, rules and standards, such as law offices, regulatory bodies and military. People with the Logistician personality type enjoy taking responsibility for their actions, and take pride in the work they do when working towards a goal, Logisticians hold back none of their time and energy completing each relevant task with accuracy and patience.
ISTJ STRENGTHS:
Honest and Direct
▼
Strong-willed and Dutiful
▼
Very Responsible
▼
Calm and Practical
▼
Create and Enforce Order
▼
Jacks-of-all-trades
ISTJ WEAKNESSES:
Stubborn
▼
Insensitive
▼
Always by the Book
▼
Judgmental
▼
Often Unreasonably Blame Themselves

​
HISTORY:
Tristan grew up as a poor kid in a big city. Both his parents worked very hard but their debts kept them from ever saving up a lot of money. Tristan's grandparents on his father's side helped them out a lot by taking care of Tristan when his parents were busy, but Tristan never really enjoyed staying there. They were nice to him, but very strict and he'd count the minutes until he could go back home. At school he was an average kid, not very popular but not bullied either. Part of the reason for this was that he managed to keep himself under the radar and hide the bigger signs of his family's poverty. He was surprised and excited to get his letter from Hogwarts, feeling like he was special for perhaps the first time in his life. Though, his parents were very worried about sending him off into an unknown world like that. After some debate, they allowed it, even buying him a cat to keep him company. Tristan is very excited about entering the wizarding world, but he does miss a lot of the things from his muggle life.

His entrance into the magical world wasn't entirely smooth, and some encounters with Pure blood supremacists have left Tristan feeling slightly bitter to some aspects of the magical life. At the same time, he feels like he wants to be completely part of the magical world now and has left the muggle world behind in his head. He just hopes others in the magical community will treat him like he belongs.


LIKES:

Video games, technology, charms, watching movies


DISLIKES:

Bullies, being humiliated, writing with quills, bees


GOALS:

To be good at magic and fit in in the wizarding community. One day he wants to work for the Ministry.


FEARS:

Public embarrassment, failing exams


STRENGTHS:

Tristan is very focused and ambitious, when he wants something he doesn't stop until he gets it. He's also very friendly and has no trouble getting along with most people.


WEAKNESSES:

His fear of standing out makes it hard for Tristan to take risks, as well as do the right thing when it's hard. If he saw someone being bullied, it'd be hard for him to stand up for them because he would be worried it would be turned on him instead. He can also be blind to other people's feelings when he's working towards a goal.
MIRROR OF ERISED

:
Himself as Minister of Magic
BOGGART:
His wand being broken in half and being sent to live as a muggle.


PATRONUS:

Unknown


AMORTENTIA:

Cherries, coffee, butterscotch
AESTHETIC:
FAMILY:
Name:

Steven Oliver Collins
Relation: Father


Age:

38 (2011)
Blood Status: Muggle
Marital Status: Married
Occupation:Factory worker

Name:

Samantha Hannah Collins - Johnson
Relation: Mother


Age:

37 (2012)
Blood Status: Muggle
Martial Status: Married
Occupation:Cook
First Year


---
Second Year


---
Third Year


---
Fourth Year


---
Fifth Year


---
Sixth Year

---


---
Last edited: