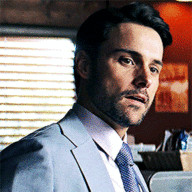 🖋️Two-faced | Ambitious | Charming | 2049 Grad🖋️
Tristan Collins disliked many things. But as he sat at a library table with his Arithmancy book in front of him, open on a page that made no sense, he started to think he might actually hate this subject. He could still remember himself at the electives fair in his second year, smugly arguing with the Divination professor about why her subject was unreliable and fake. But then he had turned around and unknowingly picked a subject that was just as bad, if not worse. At least Divination never seemed to pretend to be any sort of science. Arithmancy had lured him in by being about numbers, which seemed to imply some sort of logic. But here he was, trying his best to wrap his mind around concepts like 'The Life Path' and 'The Heart's Desire' and how different calculations with one's name and the letters it consisted of had anything to do with these concepts. It was utter nonsense. But unfortunately it was utter nonsense he would be sitting his OWL for in just a few weeks, and failure was not an option.

He wished October had kept the subject, but he couldn't blame her for dropping it either. It was something he had considered himself, but it did seem to be a very respected subject in the wizarding community and one he might need. So he just had to power through and memorize this stuff. If he could just sound like he understood what he was talking about on the exam, and remember the different calculations for different concepts, he had a feeling he would pass. But he was still more nervous about this exam than any of the others, and that irritated him because he didn't want to care about this subject. He sighed and grabbed another reference book off a small pile, hoping it would help him understand it more.