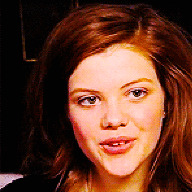 class of 2050 • wizarding examinations authority
Now that she had made the team, Sara could not be more excited. Sure she was an alternate which kind of sucked but at least she had more chance of playing next year and who knew, maybe she even got to play in one of these matches. She did know that alternates were essential during matches, sometimes not, but then again Sara wanted to learn how to play well and she did so best by watching how it was done. The Slytherin thought maybe she should get started with reading for charms. It was the third week of lessons already too.

On her way to the lounge however she got distracted which happened rarely, often at school here because there were so many things to do. She entered in the room that caused her distraction. Trophies were lined all along the wall and some were even on platforms or counters. There were so many! Who would've thought students and staff achieved so much here. This only made the Italian think about what she would be able to do for the next five years of her education, six including this one. Sara pressed her nose against the glass, squinting her eyes, trying to read the small print on each trophy. The trophy room had a diversity of prizes. It was impressive.​