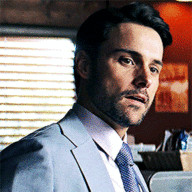 🖋️Two-faced | Ambitious | Charming | 2049 Grad🖋️
Tristan Collins had achieved something this year, something he had been hoping for. The prefect's badge on his chest was the proof. He had known he was the best choice of course, but he hadn't been confident Professor Pratt agreed. He'd gotten into a few arguments over the years, but nothing that had been his fault. And he had worked hard. Way harder than both Austin and Vivian. So in his opinion, he really did deserve this badge. He was proud of it, and not about to let anyone forget about his position.
During the previous holidays, he had purchased a book to help him achieve this.
Preferred Preface for Perfect Prefects
had been taking up space on his nightstand for a while now, as he had read it front to back. But now that he had achieved his goal, he no longer needed it. He didn't think he needed any help being a prefect. He was quite confident he would be able to do the job well on his own. At first, he had considered selling the book. Maybe by putting up a note on one of the bulletin boards to offer it. But then he realized how that would look: kind of sad. Like he needed the money. In truth, he could use it, but nobody needed to know that. So in the end, he had decided to give the book to someone that might need it. It was the sort of thing a prefect would do, he thought. Placing the book on a table in the student lounge, he put a piece of parchment on top on which he wrote 'free to take'. Then he stepped back and smiled, admiring his handiwork. He straightened the prefect's badgeon his robes. He had achieved the first step up the ladder, maybe someone else could too now.
Out of Character:

If anyone rps taking the book, I'll ask an admin to put it in your inventory