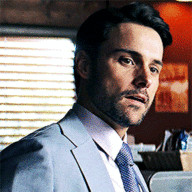 🖋️Two-faced | Ambitious | Charming | 2049 Grad🖋️
Tristan hadn't admitted defeat until the moment he stepped onto the train. Until the last moment of his break, he had half expected the badge to arrive. But it hadn't. He finally had to admit to himself that he hadn't been chosen for head boy, and a bitterness had taken hold of him. While normally social and friendly at school, Tristan kept to himself on the train and at the feast. He had only glanced at Jerara once, just to make sure. When he saw the badge glinting on his chest, he felt a surge of anger and had angrily stabbed at his food until he felt a little better. He hadn't looked at his friend since. At the moment, Jerara didn't feel like his friend, even if Tristan knew he hadn't chosen to be picked over him.

On one of the first days of the semester, Tristan had a few free hours. He had headed to a room he knew would likely be empty, because he still couldn't shake the bitterness that had been clinging to him from the moment he had realized he really wasn't going to be head boy. Tristan started to pace in the empty room, surrounded by glinting trophies with stranger's names. Once, the trophy room had been a pleasant place. A room full of possibility and promise. But now it held memories of October's breakup with him, as well as the distinct reminder that he hadn't achieved as much as he had wanted over the last seven years. He was heading into his final year at Hogwarts, yet his name was nowhere to be found here unless there was a list of prefects somewhere. If there was, it wasn't enough. He didn't want to be one person on a long list, he wanted to stand out. He was angry with the headmistress, angry with Jerara, but mostly, he was angry with himself. He did think he was the better candidate between the two of them, but clearly he had made some sort of mistake. He had thought he had balanced his lessons and his social life well, but it seemed like Jerara's method of just taking as many classes as he possibly had been preferred. It made no sense! Tristan was more active around the school, in club and at events. Wasn't that important too? On top of that, he got nothing but O grades, even if he took less subjects than Jerara did. Jerara's only friend was Tristan himself, didn't that show he wasn't competent enough to lead? Maybe if Tristan hadn't been his friend things would have been different. Maybe then it would have been clearer that Jerara was an antisocial loner with weird dark interests. Not someone you wanted to represent your school. There was a distant part of Tristan that felt guilty for thinking this about his best friend, but right now the rest of him didn't care.

Tristan tried to tell himself as he paced that it wouldn't matter in a year, but it didn't' comfort him much. The thought that all his hard work over the past years had been or nothing was a dreadful one, and one that filled him with an anger he couldn't easily shake. He had worked so hard for this, only to get nothing. The worst part was that he had been sure he would get it, confident in his superiority. He had even started writing a draft of his speech for the end of the year, something that was now so foolish and embarrassing that he would never admit it to anyone. The parchment had already been burned. The mere thought of himself only a few weeks ago, naive and hopeful and stupid, made Tristan want to hit something. His arm swung out, but all he did was slam his palm against an empty space on the wall. Even now, he couldn't drop the rules he had been following for all these years. Don't do anything that would reflect badly on you, even if it was just kicking some old trophy through the trophy room to relieve his frustration. Even now he had nothing left to lose, he couldn't bring himself to break even the smallest rule where it might be discovered. Frustrated, mostly with himself, Tristan turned around and slumped against the wall. How was he going to get through this year? Couldn't he just graduate already? Maybe at the Ministry he would be appreciated, though he wasn't stupid enough to think he wouldn't have to fight for recognition there as well.