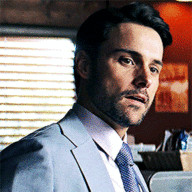 🖋️Two-faced | Ambitious | Charming | 2049 Grad🖋️
Being a third year was really quite nice, Tristan enjoyed no longer being one of the youngest students, especially since had had grown quite a bit over the winter holidays which meant no one would mistake him for a first year anymore. He was avoiding his best friend a little after their awkward encounter at the end of their second year, and had decided to take a walk through some of the corridors of the castle to clear his mind and get used to being at school again. Even though it had been two years now since his sorting, he still felt like he needed time to get used to seeing magic everywhere when he came back to school. It wasn't as bad as last year, when he found himself jumping every time a portrait moved in the corner of his eye. Now it just happened sometimes, though did feel like he preferred this world to the one he left behind every time he stepped on that train back to school. There were so many more possibilities here, even if there were less pleasant parts of this world as well.

As if the thought summoned him, Tristan spotted a boy he would definitely classify as one of the less pleasant things about Hogwarts. Lycus Howard. The first person to introduce Tristan to prejudice against Muggleborns like himself, and the first person to ever pull a wand on him in an attempt to curse him. The memory of that humiliation was still fresh, even though it was more than a year ago. He remembered the revenge he had taken on Rory Fergusson, something which had felt great. It was odd to think he would take revenge on a boy who had only shoved him and not on the boy who had cornered him with his twin brother and tried to curse him. Making a snap decision, he followed the Slytherin boy quietly. The hallway was nearly empty and when there was no one nearby to pay attention to him or the boy, he drew his wand and pointed it at his back. He considered sending a stunning spell his way, but that would just be cowardly. Instead he sent a trip jinx his way, eager to see him fall on his face. He wasn't sure if the spell would hit, but the incantation was probably audible for the other boy so he hoped that it would, because he would know who sent a jinx either way. There was still quite some distance between them, but there wasn't anyone else who could have done it. He smirked, he wanted him to see who had jinxed him.