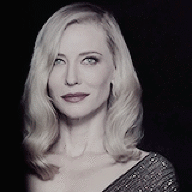 Hogwarts Headmistress Wizengamot Interrogator
At long last came the final round of dueling, which would mark the victors as Champions of their year. The Headmistress allocated the latest pairs, and began to lead duelists to the platform. Taking up her own position overseeing them, she began,
"Duelists, prepare yourselves for the final round. This is your last opportunity. Bow and commence."
---
The duel begins now. You have 24 hours to post, or face disqualification. Ensure that you use the spell list for guidance on age-appropriate spells, and read over the dueling rules and points system. If you are knocked out or otherwise disarmed/incapacitated, or if you run out of points, you will lose and the duel will end. Have fun!
As an added note: Spectators are allowed to post in this topic once per competitors post, but are forbidden from directly interfering with the duels.
Current Points:
150
RP content
Action(s) Taken:
Point Changes:
Points Remaining:
@Diana Holland
@Willow Cullen