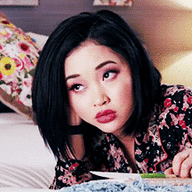 these violent delights have violent ends
Messages

2,363
OOC First Name

Ana
Blood Status

Half Blood
Relationship Status

Single
Wand

Curly 11.5'' Sturdy Elm Wand with Meteorite Dust Core
Age

18
The Basics
If she wants to rock she rocks
If she wants to roll she rolls​
Full Name:
Celia Arden Vuong
Gender:
Female
Birthday:
3 February 2042
Age:
17
Hometown:
Boston, USA
Current Residence:
Hanoi, Vietnam
Occupation:
Student
Magical Information
She can roll with the punches
Long as she feels like she's in control​
Blood Status:
Half Blood
Wand:
Curly 11.5'' Sturdy Elm Wand with Meteorite Dust Core
Boggart:
Herself doing something humiliating
Amortentia:
Pine, mint, new books, chlorine
Mirror of Erised:
Herself as the President of the United States
Dementor:
Her worst memory is the day she realized she would never get her old (pre-Hogwarts) life back.
Patronus:
-
Hogwarts
If she wants to stay she stays
If she wants to go she goes​
House:
Slytherin
Year:
7
Favorite Subjects:
Charms, Divination
Least Favorite Subject:
Herbology
Extracurriculars:
Heta Omega, Hogwarts Monthly, Quidditch (beater/captain), Student Defense Association (president)
Accomplishments
:
Y39 - Made the Quidditch team as a beater
Y40 - Third Year Dueling Tournament Champion
Y41 - Fourth Year Dueling Tournament Champion
Y41 - Won the "Future Minister for Magic" Accio! superlative
Y42 - Made prefect
Y42 - Fifth Year Dueling Tournament Champion
Y43 - Named captain of the Quidditch team
Y43 - Sixth Year Dueling Tournament Champion
Y43 - Top Points Earner for Slytherin
Y44 - Made head girl
Y44 - Named president of the Student Defense Association
Celia was impressed. She was never going to admit it, but the magical ceiling with its twinkling stars was impressive, and a tiny part of her was glad she'd made it this far to see it. But even as she registered her admiration, she told herself that she would not be here long, and it made no sense to like a school just because it happened to have a pretty cafeteria. Besides, she was sure Ilvermorny had a much more regal campus. The old medieval aesthetic of the Hogwarts castle was a bit too musty for her taste. She hadn't even realized New Zealand had castles.
She listened quietly as the principal — no,
headmistress
— welcomed them, scoffing slightly at the idea that she'd be stuck here for seven years. At the mention of a
Forbidden
Forest, Celia perked up. That was it. That had to be her way out. She would go and find this forest as soon as possible, and she'd enter it however many times was necessary to get expelled. Then her parents would have no choice but to find her a new school, hopefully one close to home in Boston.
The headmistress continued to drone on about the houses, and Celia listened half-heartedly, taking the time instead to observe the students and professors. When the headmistress got to the part about sorting, however, Celia frowned, and her boredom quickly turned into horror. "
What? She's kidding, right?
" Celia whispered sharply to the person next to her. "
That hat is disgusting.
" Where were the statues? She was supposed to step forward and get claimed by a statue! Was that not how magical sortings worked? Had her mom lied to her?
To her surprise, her classmates happily took a seat on the stool and
allowed
that filthy, ancient hat to touch their heads. Even worse, Celia quickly realized they were being called in alphabetical order. By the time she got sorted, that hat would have touched
hundreds
of other people's heads. And the headmistress wasn't even sanitizing the hat between uses! She spotted someone with very greasy looking hair standing a few feet in front of her and fought the urge to retch. What if she got lice? She would have to shower as soon as this stupid ceremony was over.
It seemed to take no time at all before it was Celia's turn. She briefly considered just trying to flee but quickly dismissed that idea since there was no way she'd be able to navigate the castle or the grounds. And a very small part of her kind of wanted to see whether she would be considered courageous, clever, hard-working, or cunning. Gritting her teeth, Celia made her way to the stool and forced herself to sit down. "
Please just hold it over my head,
" she requested as politely as she could. But seconds later, she felt the hat's grimy folds slip over her head, and she cringed, wishing the sorting would pass as quickly as possible.
"You know, kids always judge my appearance a lot, I'm not sure why they always think I'm gross or grimy, I can assure you I'm very clean..and really you wear me for a second and in that second I decide your life so you should be nice. People should be nicer to me. Kids should remember to be nice to people or sentient hats they don't know, my feelings if I had such things could've really been hurt. Oh, did you want to get sorted quickly? Sure, I'm getting there, I just want to make sure you are assure that I'm clean and not grimy..I could've done this in seconds, the answer of where you should go is easy but...I'm just taking my time. How was the weather today? Oh fine then.....Slytherin,"
Appearance
See her heavy makeup and cut t-shirt
Every girl out wants to be her​
Hair:
Her hair is black. She prefers to keep it quite long and often wears it down. Though it is naturally straight, she'll occasionally give herself loose waves that usually fall out after a few hours.
Eyes:
She has dark brown eyes. Sometimes she wishes they were a more interesting color. These days, she's often found glaring at the world around her.
Height:
At 5'3'' she is a little shorter than average. She does wish she was a bit taller.
Style:
Celia' general style is quite feminine though it occasionally verges on preppy. She likes fun colors and textures and while her style experiments don't always work, they're always interesting. Pinks, blues and reds make frequent appearances in her wardrobe, and she's a big fan of florals. Celia uses clothing as an armor, and when she's feeling down, her outfits and makeup are bolder and more structured. Her silhouettes are a bit more relaxed when she's happy, but she always makes sure she looks put together no matter the occasion.
Playby:
Lana Condor
General Description:
Celia has always been a short wisp of a girl, something that annoys her endlessly. When she was much younger, she went through a phase when she walked around on tiptoe, convinced that it would make people think she was taller. These days, she compensates with heels and eye-catching outfits. What Celia lacks in physical presence, she makes up for in the way she presents herself. She has good posture, and every movement comes off as deliberate. The only exception is her face, which is very expressive and betrays her true thoughts more often than not.
Personality
She doesn't care how she gets there
Long as she gets somewhere she knows​
General Description:
The person Celia sees herself as and the person she strives to be are not the same thing as the person she actually is. She likes to think of herself as exceedingly clever and calculating, able to twist the world around her to best suit her. In some ways, this view of herself is accurate. Focused schooling in an environment that values intelligence has left her with a decent amount of smarts, and she does have a penchant for climbing her way to the top. She's been trained to home in on the highest echelon of achievement in any sphere, whether that be a class council position or top-ranking seed in a tennis tournament, and find the most straightforward path there, like a heat-seeking missile.
But Celia is not nearly as rational and self-disciplined as she thinks she is. She is ruled by her emotions, and they blind her to the bigger picture. She struggles to see beyond herself and how something made her personally feel. If something makes her feel bad, it is bad. If it makes her feel good, it is good. It's a very simplistic way of viewing the world — and on some level she senses this — but she cannot yet move beyond this framing. There have been many times when a snide remark or an automatic retort has gotten Celia into trouble. She can't help but lash out even when she knows strategically it is a bad idea.
Celia has an excess amount of pride. She is loath to ever acknowledge that she was in the wrong. Her reputation is very important to her, and though she won't admit it, she cares what people think about her. To be humiliated is one of her greatest fears, and she has a hard time ever laughing at herself. She is constantly comparing herself to others and can be very judgemental though she mostly keeps those thoughts to herself — and some friends. But it's not hard to tell when she thinks someone is lesser than herself, from the dismissiveness in her voice to the contempt in her eyes.
Structured environments are where Celia thrives. She needs a set of rules by which she can operate. Sure, she's sometimes prone to ignoring those rules, but she needs to know they exist in the first place. Such environments also help her pursue her ambitions. If she knows x, y, z are required for success, she will do x, y, z no matter how difficult the process is. Celia doesn't give up easily once she sets her mind on something. On one hand, this has helped her with everything from getting good grades to completing personal art projects. On the other hand, this tendency also translates to a stubbornness that impedes her relationships with others.
Celia is definitely the type to hold a grudge. She never forgets (she finds it hard to forgive as well). If she's angry enough at someone, she would be willing to sabotage herself in order to hurt that person. She usually relies on the other party to be the bigger person and try to make amends first. That desire to be second, to be able to have all options on the table, extends to nearly every aspect of her life. She wants to have as much information as possible before acting (whether she actually takes the time to incorporate that information into her decision-making process is a different story).
As an extrovert, Celia finds herself at ease in most social situations. The presence of others energizes her, and she rather enjoys the spotlight. She wants people to know her name. Celia has a tendency to form close relationships very quickly. Loyalty is important to her, and she is quick to make alliances. Her friends' enemies are also her enemies, and she expects the same unquestioned faith from her friends. However, at the end of the day, she will always pick her own interests over her friends' interests.
Strengths:
ambitious, meticulous, creative, tenacious, focused
Weaknesses:
vindictive, dramatic, sarcastic, judgmental, abrasive
Likes:
fashion, snow, brand new oil paints, tennis, glossy magazine spreads, divination, art museums, flying, reading, visiting big cities, indoor gardens, dueling, swimming, astrology, strawberries
Dislikes:
humid weather, the color yellow, pigeons, running, graphite smudges, banana-flavored anything, school uniforms, country music, musty books
Secrets:
She adores tabloids and trashy reality television shows
She overheard some of the fights her parents had right before their divorce
The only reason she got an A+ in math in fourth grade was because she cheated
There's a very cringeworthy video of her and her friend floating around on the internet from when they tried to become vloggers
Celia tries to keep her background a secret. She is very reluctant to share information about her family or childhood.
Ambitions:
To attend Ilvermorny and live with her dad ✘
She has dreamed of careers in a variety of fields — business, the arts, politics — and though she knows it's unrealistic, she would love to reach the top of each field sometime in her lifetime
To learn how to sew and make her own dress ✔
To visit the Louvre ✔
To get accepted into a prestigious university
Background
Shot to shot it's getting hot
Advance the plot and see how far it's gonna go​
History:
Everyone knew Olivia Ngo and Daniel Vuong wouldn't last. Everyone, that is, except for the couple themselves.
They'd met too young and married too soon. She, a headstrong literature student who'd fought for everything she had. He, a lost finance major who'd had everything he wanted offered to him. They met at a summer party between terms hosted by one of Olivia's friends, crashed by one of Daniel's. They had absolutely nothing in common, but the spark between them was undeniable.
On the day of their marriage, things kept going wrong. A bridesmaid got sick. Rain forced the reception indoors. The caterer arrived late. It was as if the universe was protesting, but Olivia didn't believe in signs. But in the coming years, things kept going wrong. They fought constantly, and when they weren't fighting, they were wrapped up in their careers and climbing the ranks of their respective companies. Despite their different backgrounds, both had been taught that appearance and status mattered, and so they learned to conceal their marital issues. It helped that after a few years out of college, they'd developed completely different social circles.
Celia was both an attempt to save their marriage and a result of parental pressure on both sides for grandkids. Though Celia sidetracked Olivia's career, Olivia never resented her for it and instead redirected her simmering frustration towards Daniel, who never seemed to fulfill his share of parenting duties. But for the first few years, she tamped down that anger. For once, things were going smoothly as the two learned to coexist, directing all of their attention towards Celia and their personal lives, but never each other. It wasn't an ideal solution, but to outsiders, it looked like their family was perfect.
Many of Celia's first memories center on silence. One of her parents was always working late, and she was enrolled in activities and daycares to keep her busy. Olivia was more involved in her day-to-day care and was the disciplinarian. Daniel usually didn't have much time to entertain Celia except for the weekends. The interactions she did witness between her parents were always cordial. But for the most part, everyone focused on themselves.
So no one — not even Celia herself — noticed her magic. It was fairly subtle. Objects would disappear and reappear in strange places. Birds seemed to have a strange affinity for her. Since she lived in the city, that usually meant she had to shoo away flocks of pigeons. But there was one particularly
magical
moment when a hummingbird stayed still enough for her to pet it. It was kind of strange, sure, but nothing seemed to signify that these instances were related to magic instead of just bizarre coincidences.
Celia went to preschool and elementary school with other muggle kids. Her parents had chosen a private school known for its enrichment program, so she spent a lot of time with kids who came from similar upper or upper middle class backgrounds. She generally got along with her classmates and was fairly popular though she always felt that as one of the few students of color at the school, there was an invisible wall separating herself and her classmates — a wall that everyone sensed but no one acknowledged.
From her teachers' attitudes to her parents' examples, Celia quickly picked up that success was the most important thing in life. She always had lofty ambitions, and on paper, she was a good student — decent grades, an ever-expanding list of extracurriculars. But sometimes her tendency to mouth off got her in trouble. For as many friends she had, she also had quite a few people who disliked her and thought her abrasive. She had a fondness for gossip and drama, and she understood that social success was intertwined with material success.
By the time she was 10, Celia had developed a close circle of friends. They fought constantly, but they were just as quick to make up. She'd discovered that she had a fondness for the visual arts (though she wasn't a particularly talented artist herself) and for traveling. After school, she had a busy schedule of extracurriculars, one of her favorites being tennis. On the weekends, she hung out at her friends' houses and begged her parents to take her to her favorite spots in the city. She was looking forward to middle school.
And then the letter from Ilvermorny came.
Daniel was the one who found it, and if it hadn't been him, then things may have turned out very differently. But on one cloudy Saturday afternoon, he fished the letter out of the stack of mail, turned it over in his hands, and puzzled at this practical joke. Who would send this to them? None of their friends had a sense of humor. Or an imagination. He was just about to throw it away when Olivia spotted it, and the look on her face told him this was no joke.
It had been Olivia's greatest secret. She was magical due to some fluke in genetics, a witch from a muggle family. Of course, she had been excited to learn about the wizarding world when she was eleven, but as any eleven year old, she had been naïve. She had no idea of the way social hierarchies in the wizarding world worked. How could she? Most eleven year olds know nothing of power and the kind of people who receive it.
It didn't take long for Olivia to learn. Ilvermorny might have been one of the least elitist of all the wizarding schools, but that didn't mean blood prejudice didn't exist. She saw its effects in the surprised looks whenever she mastered a spell more quickly than her pureblood classmates and in the whispered jokes that had slurs as punchlines. And that didn't even include all of the slights she'd faced because of her race. Ilvermorny, like any elite school in America, was very white.
So when Olivia turned 17, she decided to leave Ilvermorny and the magical world behind. It wasn't a difficult decision. By then she'd learned a lot about power and the kind of people who receive it. She wasn't going to choose a world where her blood would be yet another weight dragging her down, another obstacle to overcome in her quest for success. If she wanted to reach the upper echelons of society, she would pick the most straightforward path.
When Celia was born, Olivia was terrified her secret would come out. But as the years passed without magical incident, Olivia started to relax. Her daughter would be normal. Celia would have a shot at a normal life, unencumbered by bizarre notions of purity. Equally as important, Olivia could continue living as normal. She'd cut off all contact with the wizard world, and no one in the muggle world except for her parents had ever known about her time at Ilvermorny.
Normal disappeared when the letter came.
Daniel was outraged to hear that Olivia had been keeping such a big secret from him. But it wasn't just that. Once the first argument started up, over a decade's worth of resentment and anger — on both sides — started to pour out, fueling the flames of their conflict. The two of them fought bitterly for days, and this time, they couldn't shield Celia from it. In the end, the two decided to separate.
When it was all over, Olivia and Celia moved out, headed for Vietnam, where Olivia had a long, twisting network of family to fall back on. Her own parents had died several years prior in an accident, and the rest of the Ngo family was in Hanoi. It was cowardly, but after the divorce, after her life had fallen apart, all Olivia wanted to do was disappear in the folds of family, to be with people who would accept her without question, to heal.
Celia was much less happy about the move. In fact, she was furious. Her whole life was in America, her friends, her school, her city. She couldn't speak a lick of Vietnamese; Olivia hadn't bothered to teach her, assuming it would be useless. Before the move, she'd only visited Vietnam once, when she was very young. She'd had a whole future to look forward to back in Boston, and her mother had ripped her away from it.
She also blamed her mother for the divorce. It was Olivia's fault for not telling Daniel about magic much earlier, about the truth of her identity. The way Celia saw it, her mother had also lied to her about her own identity. Moreover, she was angry that her mother, who preached about strength and power and determination, had fled. Olivia could have chosen to stay in America, in Boston. Flying halfway around the world was a sign of weakness.
The move was, of course, temporary as Celia would start school soon again and Olivia's visa would eventually expire. But now that they were in Vietnam, Ilvermorny was no longer a practical option. Instead, Olivia enrolled Celia at Hogwarts New Zealand, the closest, most prestigious English-speaking wizarding school. Celia begged to be allowed to go to Ilvermorny because at least that was near home, near her father, but Olivia refused. The reasons for her refusal were mysterious to Celia, but Olivia knew that Daniel would be too busy to check in on his daughter or retrieve her from school if an emergency came up. Plus part of her secretly hoped that Hogwarts would somehow be better than Ilvermorny on the blood purity front.
For weeks, Celia refused to speak to her mother. And because her mother was the only one in close proximity who spoke English, she spoke to no one. She spent those weeks in Hanoi, moping around the house, pacing up and down the street where they lived — watching, observing, but never speaking. Instead, she sent lengthy texts and emails to her father, trying to get him to rescue her. She also tried to message her friends but unable to mention the existence of a magical world, she found there were gaps in communication too big to cross.
Olivia was too tired to argue so instead she started to speak at Celia. There were things Celia needed to know before she started at Hogwarts. Olivia had entered the magical world without guidance, and she wasn't about to allow her daughter to do the same.
So for the next few weeks, Olivia told stories. She spoke about the magical world and charms and curses. She was only familiar with Ilvermorny, so she talked a lot about the school's traditions, wanting to give Celia as much information as possible on the off-chance some of it might be useful. She talked about wizarding society and magical governments, wiping the rust from her memories. She spoke about blood prejudice, determined to give her daughter the head-start she had never received.
In spite of herself, Celia listened. It wasn't like there was much else to do. She'd never admit it, but parts of the magical world sounded intriguing. Paintings could
talk
. People could teleport. She wanted to hate magic, to return to her normal life, but she could also recognize that this was a whole new sphere of influence ripe for her taking. If what her mother was saying was true, then these were very rare powers, and the concept of success and what it could encapsulate was much bigger than she'd ever dreamed.
That didn't mean she had any plans on just accepting her fate and allowing herself to be shipped off to the middle of nowhere. Celia didn't see any reason why she had to study magic in New Zealand when there were wizarding schools in America. She could go to Ilvermorny like her mother but live with her father, the one who hadn't lied to her for her entire life. The school was close enough to Boston that she'd probably also be able to see her friends regularly during breaks. No, there was no way she'd settle for Hogwarts New Zealand. Someday, somehow, she would find her way back.
Family:
Olivia Ngo - Mother

41 years old | Management Consultant | Muggleborn

Daniel Vuong - Father

41 years old | Unemployed | Muggle
Last edited: