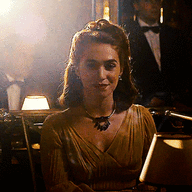 Messages

863
Blood Status

Pure Blood
Relationship Status

Too Young to Care
Sexual Orientation

too young to care
Wand

Knotted 12" Flexible Chestnut Wand with Kelpie Hair Core
Age

7/2040 (16)
Liusaidh was stood at the pitch as the team arrived. She gave everyone a moment to get there and then cleared her throat when they did.
"Right, in the air,"
Liusaidh didn't give much preamble, just motioned for them to get in the air, afterall, they were already in the final, they had to just win against hufflepuff and they could certainly do that.
ooc- no arrivals, let's just get started
Slytherin,Practice