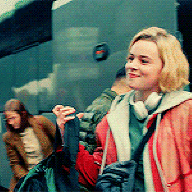 Sunny Sixth Year | Chaser | Heta President
Messages

988
OOC First Name

Camilla
Blood Status

Mixed Blood
Relationship Status

Seeing Somebody
Wand

Curved 12.5" Swishy Vine Wand with Fairy Wing Core
Age

16 (24/12/2042)
open to all Heta Omega and Brotherhood members after @Jingyi Huang !
Renata didn't know Jingyi all that well, but was glad he was pretty laid back and easy to talk to for planning an event for semester two. It was a very busy semester, and outside of normal meetings Renata knew that it would be good for everyone to just have a chance to unwind. She knew that some of the girls might not like hanging out with the boys (and vice versa) but hopefully most would like the chance to be casually social. (Plus, it meant she could sneakily hang out with her boyfriend). It was a bit like a muggle school social from what she'd heard and read about doing Muggle Studies homework. She kind of wished they had a pool and could make it a full pool party but putting one together was a bit beyond her capabilities. At least they had some grilled meat and vegetables, things to put together s'mores, and plenty of hot and cold drinks to go around a fire, with a bunch of cushions and picnic blankets situated around the ground. She'd set up a few charmed lights around the place, too, so there was enough lighting to let people see what they were doing (along with the bonfire), and felt quite proud of what a nice atmosphere she'd managed to cultivate. It was a little bit windy, which didn't help, but thankfully it wasn't raining, as setting up such a large Impervious charm was beyond her capability.
"Hi, everyone!"
she started, once there were enough people around, having used a Sonorous charm to amplify her voice.
"Thanks for coming along! If you don't know me, um, I'm Renata and I'm the Heta president. It is really nice to have the chance to hang out with you all!"
She had put effort in to making the area look nice, but hadn't really thought about what she should say.
"I know everyone is really busy at this time of the year, especially the seventh years and fifth years, so we thought it would be good to take a night off, hang out, relax."
She tried to ignore the growling of her stomach.
"That's about it, um, not sure if you wanted to say anything, Jingyi?"
She gave a slightly awkward smile as she reversed the spell, moving over towards the food area so she could help serve some of the younger students before taking time to relax herself.
Last edited: