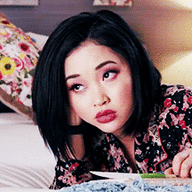 one may smile, and smile, and be a villain
Messages

1,558
OOC First Name

Ana
Blood Status

Half Blood
Relationship Status

Single
Wand

Curly 11.5'' Sturdy Elm Wand with Meteorite Dust Core
Age

16
Later in the day
, once the stands had emptied, the rain had stopped, and the victory party had reached full swing, Celia returned to the Quidditch pitch. The place was deserted, as bleak as the gray skies overhead, and this suited her well. Here, away from prying eyes, she no longer had to pretend she was happy with the outcome of the match. Celia had only been at the victory party for a few minutes, but even that had been excruciating. If she saw one more person congratulate Ivelisse for her lucky — and quite possibly fraudulent — snitch catch, she would scream.
Unlike most of her teammates, Celia hadn't joined the Quidditch team out of any love for the sport. All she'd wanted was something to pad her resume and maybe boost her popularity. Technically she didn't need to play well in order to achieve those things. The colleges she applied to wouldn't know anything about her school athletics involvement beyond the fact that she'd played on a varsity team. But after the last three matches had been cut short, Celia had realized that she genuinely enjoyed Quidditch. She loved racing down the pitch at top speed and calculating angles as she lined up shots. She loved the cracking sound her bat made against bludgers and the half-roar, half-groan that came from the crowd whenever one of her hits landed. She even loved the unsteady exhaustion that always followed a particularly hard-fought game.
Ivelisse had robbed her of all of that. Since she couldn't exactly launch a bludger at her roommate's face in the common room, Celia had come to the pitch instead. There was no one to hit out here, but maybe just knocking bludgers around would help quell the rage that had been simmering inside her since the end of the match. Celia kicked open the Quidditch trunk and released one of the bludgers before hopping on her broom to chase it down. She struck the ball as hard as she could and watched it soar through one of the hoops. That was nice. But it wasn't enough. Celia set off, ready to do it all over again.