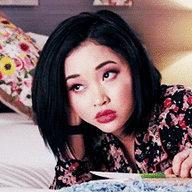 we two alone will sing like birds in the cage
Messages

40
OOC First Name

Ana
Blood Status

Half Blood
Wand

Curly 11.5'' Sturdy Elm Wand with Meteorite Dust Core
Age

11
((open after a few replies))
So far, things were
not
going as planned. For one, she was still stuck in this place. Celia had been so sure she would've managed to leave by now, whether that be via a dramatic prison break or her parents suddenly getting some common sense and transferring her out. But no, she'd been forced to abandon her escape plans after realizing she couldn't just Google Maps her location, and her parents weren't even
responding
to her letters. It was time to escalate things. She needed become such a nuisance that the school was forced to contact her parents.
Tonight, that meant breaking curfew. Celia had spent the past few hours lying in bed, waiting for most of her roommates to fall asleep. Staying up hadn't been too difficult. With so many people in the room, there was always at least one person sniffling or rustling their sheets. Some days she still couldn't believe she was being forced to share a room with a dozen other girls, like she was living in some military boot camp or a Victorian orphanage. But the task was also proving to be incredibly boring since she couldn't while away the hours by scrolling through her phone or reading — even the penlight on her keychain wasn't working here.
After she was sure her roommates were asleep, Celia quietly slipped out. Thankfully the hallways were deserted. She couldn't get caught now; she needed someone to find her
after
she'd managed to get out of Slytherin complex. The common room also seemed to be empty. It was too big and too dark to properly check for other students, but at least it sounded quiet. She would just have to hope for the best. Celia quickly strode across the room and seized the doorknob, yanking open the door. The hinges squeaked loudly and she froze, wondering if anyone had heard her.
Last edited: