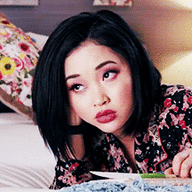 one may smile, and smile, and be a villain
Messages

1,855
OOC First Name

Ana
Blood Status

Half Blood
Relationship Status

Single
Wand

Curly 11.5'' Sturdy Elm Wand with Meteorite Dust Core
Age

17
Celia frowned at the sky. Dark clouds loomed overhead, but the rain she had been promised — both by her own forecast and the Daily Prophet's — was nowhere to be found. She had been hoping to once again put this year's team hopefuls through the wringer, but the weather wasn't fully cooperating. Sure, it was freezing, and the stands were creaking ominously in the wind, but how was she supposed to test everyone's skills without monsoon-like rains?
With a sigh, Celia turned to the returning team members. She'd asked them to arrive a few minutes early and now that they were standing before her, it struck her just how much more daunting her job would be this year. Half the team had graduated, and she didn't have ready replacements in mind. None of the departing members had held particularly important positions, but Celia still didn't want to suffer the embarrassment of having terrible players on her team. "
You know the drill,
" she told the rather pitiful looking group standing in front of her. "
Today is Practice One for you guys. No slacking, or I'll bench you for the entire season.
" With that, she motioned for them to get started and released the usual set of Quidditch balls — plus a few extra bludgers.
At 7:30 sharp, Celia blew her whistle and brought her wand to her throat. "
Welcome to Slytherin Quidditch tryouts!
" she greeted, her voice ringing out over the pitch, thanks to a sonorous charm. "
My name is Celia, and I am the captain of the team. Slytherin is the best team at the school, and we'll be taking back the cup this year.
" That, or hospitalizing every other player at the school, but the latter was more of a personal goal than a team goal. "
By trying out, you are committing to that goal. You are committing to making Quidditch a priority. If you can't do that, you should leave now.
" She paused. "
For tryouts, we're simulating an actual practice. You are expected to keep up with the current team members, who will not take it easy on you.
" Celia waved her wand, and an enchanted clipboard and quill levitated up beside her. "
Now, line up and tell me your name and what position you're trying out for.
"
| Position | Player |
| --- | --- |
| Seeker | Ivelisse Burleigh |
| Keeper | Available |
| Beater | Celia Vuong (captain) |
| Beater | Seamus Reid |
| Chaser | Atlas James-Cade |
| Chaser | Available |
| Chaser | Available |
| Alternates | Available |
Out of Character:


Welcome to tryouts! At this time, only second years and up may try out. If you have a first year who wishes to try out, please PM me, and I'll let you know if/when you can post. First years are generally not permitted to try out unless there are not enough older students to fill the available slots, and even then, they must wait until the semester actually begins.

Returning team members must post attendance to keep their spots. Everyone else should state their name and desired position before RPing out their tryout.

PM me if you have any questions!