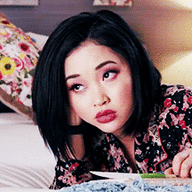 one may smile, and smile, and be a villain
Messages

1,558
OOC First Name

Ana
Blood Status

Half Blood
Relationship Status

Single
Wand

Curly 11.5'' Sturdy Elm Wand with Meteorite Dust Core
Age

16
After much consideration, Celia had decided that Gryffindor was the wildcard team of the year. Sure, Hufflepuff and Ravenclaw had solid chasers, but their seekers and beaters — the players who actually mattered — were almost comically terrible. Gryffindor's beaters at least knew how to aim. And their seeker was an unknown quantity. Celia could only recall seeing Elara play once before, and it was impossible to know how good she was or what her flying style was like.

Thankfully, there was a solution to that: Celia just had to watch the Gryffindor tryouts. However, she'd taken a couple precautions before joining the stands. Even though Isaiah seemed like the kind of person who didn't take anything seriously, she doubted he would be happy to see the Slytherin captain watching his team's tryouts. So she'd brewed herself a Shrinking Solution that had set her age back to 12 and applied a Color Changing Charm that turned her hair blonde. It had rained earlier that day, so Celia was able to further hide half her face with the hood of her cloak. A large red scarf took care of the other half.

She was utterly unrecognizable.

It helped that Gryffindor tryouts were usually well-attended, and Celia did her best to blend in with the other overeager first and second year spectators. She just hoped none of them tried to talk to her. Down below, on the pitch, a younger boy was taking off, and Celia barely suppressed a smirk as he nearly crashed into a goalpost. However, after a series of wild maneuvers and a risky dive, he had the snitch clutched in his fist. Celia narrowed her eyes.