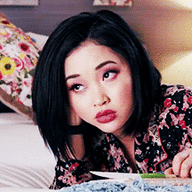 one may smile, and smile, and be a villain
Messages

1,558
OOC First Name

Ana
Blood Status

Half Blood
Relationship Status

Single
Wand

Curly 11.5'' Sturdy Elm Wand with Meteorite Dust Core
Age

16
After a truly miserable set of tryouts, Celia had taken pity on the team and scheduled their first official practice for a much nicer day at a much more reasonable time. It was still chilly outside, but at least there wasn't a cloud in the sky. She had gotten to the pitch early and was waiting rather impatiently for the rest of the team to join her. They had a lot to go over before they could begin practice.
"
Alright, listen up!
" Celia called once the entire team had arrived. "
We have two new members. Please welcome Mischa, our new beater, and Lennox, our new chaser,
" she gestured towards each of them in turn and smiled briefly before her expression hardened. "
As you all know, Slytherin is the best team at Hogwarts, but last year something unacceptable happened,
" she paused dramatically, gaze searching the crowd before settling on Ivelisse. "
We lost a match.
" Celia did not care that it had been the international match. She did not care that the snitch may have been cursed or that the other seeker may have just been lucky. They had lost, and that was unacceptable.
"
Because of that, there will be some changes. First, I've added more practices to the schedule. I'll also be requiring everyone on the team to fly a Streak or better. If getting a new broom would be difficult for you, please see me after practice. I may be able to get you one for free.
" Celia didn't want to make any promises, but she was feeling pretty good about her alumni outreach efforts. "
Finally, I'm getting rid of the traditional alternate system. 'Full' team members no longer have priority for the starting lineup. I'll be determining who gets to play in matches based on who does the best during practices.
" This time, Celia's gaze lingered on Avery. She paused for a moment to let the announcements sink in. "
You'll all get a memo outlining these changes and the new practice schedule later today. Now, get in the air.
" Celia blew her whistle and released the Quidditch balls. She didn't bother giving further instructions, assuming everyone knew how their position worked. If they didn't, she would gladly jog their memory with a couple bludgers.
Out of Character:

No arrivals, practice starts now! Also, please note that despite Celia's announcements, nothing is changing OOC. Full team members still automatically get spots on the starting lineup (unless they are unavailable for the match).

Let me know if your character wants a free broom!
Slytherin,Practice