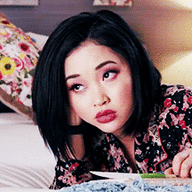 one may smile, and smile, and be a villain
Messages

1,739
OOC First Name

Ana
Blood Status

Half Blood
Relationship Status

Single
Wand

Curly 11.5'' Sturdy Elm Wand with Meteorite Dust Core
Age

16
Slytherin,Practice
After their humiliating loss against Hufflepuff, Celia had considered giving up. Not quitting — she would never do that — but simply giving up on the team. The Quidditch Cup was pretty much gone, and she would probably be better off focusing on her own performance, rather than developing the team as a whole. At least that way she could potentially earn herself some individual glory. The only thing stopping Celia from going this route was that she refused to go down in history as the captain who'd led Slytherin to its first last place finish in more than a decade. No, this year, they were going to end up in second
(or third)
place or die trying.
True to this mindset, Celia had scheduled a practice on the first day of the semester. It was swelteringly hot, and the humidity made the air feel like soup. Occasionally, there was a pitiful breeze that died as soon as it began — as if the winds had simply given up under the oppressive sun. On the edge of the pitch, Celia had set up a table with a water cooler and paper cups. Next to the table were four life-sized dummies that she'd borrowed from the Duelling Chamber and dressed in Ravenclaw Quidditch robes.
"
Listen up!
" Celia called once everyone had finally arrived. "
Our next game is against Ravenclaw, and we need to score at least 170 points if we want even a shot at second place. Ravenclaw's chasers are good, so Indi, Natalia, Atlas, Lennox — I want you guys practicing steals today. You'll need to be aggressive during the actual match.
" Celia glanced at the rest of the group. "
We're also going to have these dueling practice dummies in the air with us today,
" she said, gesturing towards the mannequins. "
As you all know, there are normally 14 players on the pitch, so these dummies will be flying around. Your job is to avoid them. Seamus, Mischa — I know they're wearing Ravenclaw robes, but don't bother aiming for them. You're not going to impress me by hitting a literal dummy.
" Hopefully, this would make their job harder since they had to avoid hitting the dummies while targeting the other players.
Celia paused to make sure everyone understood what was happening. (And if they didn't, well, they would learn quickly once one of the dummies careened into their flight path.) "
Alright, now get in the air!
" Celia blew her whistle, released the Quidditch balls, and watched her teammates fly off. She then tapped each of the mannequins with her wand, activating the enchantment that Professor Corrins had placed on them earlier that day. The dummies took off, and Celia pocketed her wand, grabbed her bat, and followed them into the sky.
Out of Character:


No arrivals, practice starts now! There are four life-sized practice dummies flying around in random patterns, so good luck. Feel free to interact with and godmod them

(Godmod of Professor Corrins approved by Jess)
Last edited: