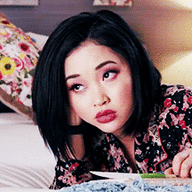 one may smile, and smile, and be a villain
Messages

1,558
OOC First Name

Ana
Blood Status

Half Blood
Relationship Status

Single
Wand

Curly 11.5'' Sturdy Elm Wand with Meteorite Dust Core
Age

16
It was a terrible day for flying. The temperature outside was unusually low, and rain was falling sideways thanks to heavy gusts of wind. Someone more superstitious might consider this a bad omen, but Celia had deliberately chosen the worst day of the week for tryouts. She wanted to see how potential team members handled difficult flying conditions, and she wanted to see
commitment
. It was 7:30 in the morning, and she was sure most people would rather be sleeping in or sheltering inside the warm castle. But those people were
weak
, and there was no room for weakness on the Slytherin team.
Celia tapped her wand against her throat, casting a sonorous charm. "
Welcome to Slytherin Quidditch tryouts!
" Her voice boomed over the pitch, loud enough to be heard over the howling winds. "
I am Celia Vuong, the captain of the team.
" Her lips curled up into a brief smile. Oh, how she loved saying those words. "
If you are a returning member of the team, then I want you to treat this as our first practice. You are expected to stay the entire time. If I see you slacking off, you will lose your spot.
" It was an empty threat, but the team didn't need to know that. "
You may get started.
" Celia tossed the quaffle to the nearest chaser and released the rest of the Quidditch balls. Since she wouldn't be playing, she'd added a couple extra bludgers to wreak havoc in her stead.
Once her teammates were off, Celia turned to the rest of the crowd. "
Slytherin has the best Quidditch team at Hogwarts. To join us, you must meet a certain standard. Want to know what that standard is? Look above you.
" She gestured to the team members who were already flying overhead. "
If you can keep up with them, or better yet, surpass them, you will make the team,
" she promised. "
Now, line up and tell me your name and what position you are trying out for.
" Celia moved to the first person in line, her enchanted (and waterproof) quill and clipboard hovering next to her, ready to take notes.
| Position | Player |
| --- | --- |
| Seeker | Ivelisse Burleigh |
| Keeper | Lucie Vernier |
| Beater | Celia Vuong (captain) |
| Beater | Available |
| Chaser | Indira Khatri |
| Chaser | Natalia Novak |
| Chaser | Available |
| Alternates | Available |
Out of Character:

Welcome to tryouts! Only second years and up may try out. If you have a first year who wishes to try out, please PM me first.

Returning team members must post attendance to keep their spots. Everyone else should state their name and desired position before RPing out their tryout.

PM me if you have any questions!