A N A L E I
L O U W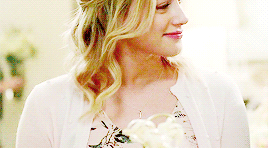 Falling to fast to prepare for this
Tripping in the world could be dangerous
​
Full name: Analei Louw

Pronunciation: Anna - Lay / Low

Name Meaning:
Analei - Derived from a mixture of her parents names, Annabelle and Lee, yet it is not a name that has its own meaning yet. With Annabelle meaning 'Joy or Beautiful', and Lee meaning 'dweller of the wood', the two names together could create the meaning of 'Joyful dweller', or 'Beautiful wood'.
Louw - It is an abbriveation of Dutch/Flement word, Lourens. Dutch surnames are often prominent in South Africa as Afrikaans is derived from Dutch. A variant of the word means Lion. In Old French, it is a variant of Loup, meaning Wolf.

Nickname(s) or Alias: Analei doesn't have any nicknames as of yet, she suspects it's because her name is too short, or that her mother is nicknamed Anna.

Gender: Analei was born and identifies as female

Birthday: 14 September 2034

Sexual Orientation: Analei is heterosexual, and will soon have a strong interest in boys.

Nationality: South African

City or town of birth: Pinetown, Durban

Currently lives: North Shore, Auckland, New Zealand

Wealth Status: Analei's family come from an upper middle class environment in South Africa. The exchange rate has made money a bit more tight, especially while her father searches for a job, but they are not hard done by in any sense.

House: Though it is smaller than what they had in South Africa, Analei's parent's house is large by Auckland standards. Analei has her own room, and there is also a study and guest bedroom. The House also has a pool, and spa attached. House

Previous House: In South Africa, The Louw's house was large. They had security fences all around, but they were still broken into a couple of times. The house had tall ceilings, which Analei loved, and included a pool. Analei also had her own ensuite. House

Languages spoken: Afrikaans, English

Native language: Afrikaans

Relationship Status: Single
Everybody circling, it's vulturous
Negative, nepotist​
Playby: Lili Reinhart

Height: Below average. Analei has always been on the shorter side, but it's never bothered her much. She is not the shortest by far, but could stand to grow a few inches.

Weight: Average

Hair colour: Analei's hair is dark blonde, her roots darker than the ends of her hair.

Hairstyle: Usually up in a messy bun or ponytail.

Eye colour: Analei has green eyes, which match her fathers. Her mother has blue eyes. Her eyes have flecks of blue.

Tattoos: None (yet). Analei has no immediate plans of getting a tattoo, but would not be opposed to the idea.

Piercings: Analei's ears were pierced when she was 5.

Preferred style of clothing: Analei prefers simple clothes, and nothing too fancy. Though she does enjoy getting dressed up every now and then, comfort is the most important to her. Analei loves high buttoned up tops, often with a collar. In winter, Analei loves cuddling up to warm and cosy jumpers. She has a thing for socks, so has plenty of socks that she wears in both winter and summer. Analei is not a fan of skirts, so would never wear one unless she was going somewhere fancy; but even then, it's a dress instead.

Jewellery/accessories: Analei always wears earrings - usually always studs. She has a simple, silver necklace from her father but she treasures it more than wears it.
Everybody waiting for the fall of man
Everybody praying for the end of times​
Smoker? Analei's dad smokes in secret, but he always tells her how bad it is. She doesn't quite understand the implications of it yet, but has never smoked herself, as she is still too young.

Drinker? At the moment, Analei is too young.

Allergies: Analei is allergic to bananas and strawberries. In mild cases, her throat gets itchy and she gets a small rash on her neck. In extreme cases, her throat will close up, and she is not able to breathe.
Everybody hoping they could be the one
I was born to run, I was born for this​
Personality: Analei is an introvert. She comes across as kind and friendly, if shy, but it's only because she's trying to keep herself under control. She has a lot of inbuilt anger and irritable-ness, not for any reason but that's just the way she was born. Her parents have taught her a lot about keeping her thoughts to herself and it has caused her to be very withdrawn. As Analei is branching away from her parents, and becoming a teenager, she is becoming more self confident in herself and doesn't shy away for standing up for herself. She is quite selfish and will find her anger surfacing if things don't go her way.
Analei enjoys studying and learning new things and how to control her magic. She loves reading and she liked drawing when she was younger but has since lost the passion for it. Analei thinks studying is very important, and often overlooks relationships or things she says or does in order for her to learn what she needs to know. Once friendly with someone, Analei has no problem talking to them, but often struggles to initiate the conversation with a new person, or with someone who she does not get along with. She can hold grudges for a long time, and is wary around people that she doesn't get along with, even in a friendly situation.

Personality Type: "THE LOGISTICIAN" (ISTJ-T)
SENTINEL
CONSTANT IMPROVEMENT

75% INTROVERTED
54% OBSERVANT
69% THINKING
79% JUDGING
75% TURBULENT

Likes:
Studying - Analei loves learning new things, and doing well in classes. She likes to know what's happening, and be able to understand everything. Analei needs to have the facts about everything, and learning how to take care of herself.

Books - Analei likes to read, and when she likes to wind down, and not read study books, her favorite genre is fiction.

Flying - There is something freeing about being in the air. Analei grew to love Quidditch in her First Year while watching the other games, and loves the feeling of being in the air.

Dislikes:
Not being in control - Whether its of a situation, or feelings, Analei likes to be able to be in control and know exactly what is going on.

Yuck food - Analei can't stomach foods that she doesn't like, she is unable to even pretend to like it, as it makes her feel physically ill.

Repetitive noises - Things like a ticking clock or tap dripping drives Analei insane.

Fears and phobias: Analei's biggest fear is losing control, or hurting someone that she loves. When Analei was younger, she lost control a few times, and her magic reacted and though nobody was hurt, it made Analei feel upset. This contributes to Analei being constantly scared of being a failure - or being in a situation that she can't control or foresee the outcome.
Analei is scared of having an allergic reaction, and stays away from anything strawberry or banana flavoured.

Strengths:
Devoted - Not only to her studies, but to her friends. Once she sets her mind to something, she sees it through. If she says she's going to do something, she will do it, no matter the cost to herself.

Logical - A reason that Analei likes to have all the facts, is she likes to make the most sensible decision. She is able to think straight in tough situations, and chooses what she thinks is the best option for the best outcome.

Integrity - Though Analei understands why people might hide a huge secret, or tell white lies to get out of trouble, she generally sticks to the truth. Analei doesn't like being kept in the dark, so she won't do it to other people. If someone promises something, she expects them to deliver, as she would herself. Analei always likes to try and do the right thing.

Weaknesses:
Hot tempered - Analei can quickly become irritable if people are rude, or if she is in a situation out of her control. Analei also often finds herself grumpy for no reason, especially if she has not slept well.

Impatient - Analei doesn't often like to wait for things, especially results. Waiting for test or exam results is painful for her, as she just wants to know how she did. If someone doesn't understand where she's coming from, and won't listen to her, she won't bother explaining it. Analei doesn't have time for people who don't listen to facts.

Stubborn - The facts are facts. Analei isn't likely to listen or believe in any ideas that aren't supported by the facts. While she will listen if someone else has contradicting facts, it is hard for her to accept that she is wrong. Analei also believes that things should be done by the book, and if they aren't, it puts her off.

Pet Peeves:
People who litter
Being laughed at
Laziness

Virtue:
Diligence - Persistence, Effort, Ethics

Vice:
Wrath - Anger, Rage, Vengeful

Motivations: Analei is motivated by her love of study, and her will to know more. She can never know enough, and is always pushing herself to better herself in some way. Analei will discover that she can use her knowledge to help people, which will only push her to try harder.

Goals and Ambitions: Analei dreams of being an Auror. Before attending school, she liked the idea of being a scholar, or Professor, but her need for structure and her hot tempered attitude pushed her away from teaching children and towards helping 'save the world'.

Favourite colour: Analei loves the colour yellow, if only because it represents her House.

Least favourite colour: Analei is not a fan of orange.

Favorite season: Analei enjoys winter the most, as it gives her an excuse to stay inside, and being cold is better than being hot and sweaty.

Taste in music: Analei loves classical music, anything that is soothing and peaceful. She loves the sound of a piano.

Talents/skills: Apart from being decent at flying, Analei has no other talents or skills.

Love style: Storge;


Your idea of love is more of a type of friendship than the stereotypical version of love. It is a slowly-developing affection and companionship which grows out of friendship. For you, love is slow, cautious, and deep. It is communicated in the little, everyday gestures, not in the giant public displays of affection. You have to make sure you trust the other person wholeheartedly before you share your life secrets with them. You believe that love is not for show, but a private thing. For you, love and commitment are inherently one and the same.
Run me like a racehorse
Pull me like a ripcord​
Mother and Relationship: Analei's mother's name is Annabelle Fourie. She grew up in Dolphin Coast, which is an hour out of Durban city. She attended Uagadou, where she met Lee. The two didn't date at school, but when they met again a few years later, they fell in love. Annabelle is a lot more strict and by the book than Lee, and while that taught Analei a lot, it also made Annabelle more strict and more distant from her daughter. Annabelle is often embarrassed of Analei, as Analei used to have a lot of emotional breakdowns, which led to them not being invited to places anymore. This definitely caused a strain on their relationship, as Annabelle started feeling resentful towards her daughter for being excluded.

Father and Relationship: Analei's father's name is Lee Louw. He has a very different relationship with Analei. He grew up in Pinetown, Durban, and also attended Uagadou. While Lee was sad that Analei couldn't attend Uagadou as well, he knew it was a good idea for them to move to New Zealand, as he has a brother that also lives on the North Shore of Auckland. In South Africa, he helped his parents run their own Elephant farm, so it was hard to give that up and begin looking for office jobs in New Zealand. However, he doesn't think badly or negatively towards Analei because of this. He always encouraged her to let her emotions out rather than bottling them up. Lee was the parent that Analei would go to if she had any problems, as he was good at calming her down and he helped encourage the softer and more compassionate side of her to blossom.

Siblings and Other Family Members:
Andre Louw - Uncle
Ammarah Louw (nee Roos) - Aunty
Atticus Louw - Cousin
Adrian Louw - Cousin
Amber Louw - Cousin

Partner/Spouse: [None]

Children: [None]

Pets: In South Africa, Analei had a pet rabbit, but had to give it away before moving to New Zealand. In New Zealand, she was given a Half Kneazle as a pet from her father. She called him Spider, and he stays with her parents.

First Kiss: Marlowe Moors at the game of Spin the Bottle

First Crush: Simon Vanity.

First Love: Not yet!

Past Relationships: [None]
Break me down and build me up
I wanna be the slip, slip​
Patronus: Horse
You're loyal, smart, and willing to take risks for the sake of your friends and family. You're an underrated badass and enemies should be cautious of your hexing skills.

Patronus Memory: Having an outdoors picnic with her parents, when they all got along well.

Animagus: Bobcat
You are clever, hard-working, and sensible. You are a stickler for rules but people respect you because you always have an answer to something. You are happy hanging around your closest friends and you are someone who many people want as a friend. You are known for your compassion and your unwavering determination to stand up for what you believe in.

Boggart: Someone upset, hurt or dead because of her.

Blood Status: Mixed blood.

Wand and Description: Curly 9 1/2 Inch Sturdy Elm Wand with Phoenix Tail Feather Core

Great care was taken in crafting this wand's wood to spiral to its point, giving it a beautiful aesthetic quality.

On the shorter side of things, this wand offers excellent control and aim - easily an extension of one's own arm.

A solid wand for any witch or wizard - easy to use, and highly dependable.

A complex wand capable of the most advanced magic, Elm does not often make a mistake or fuddle a spell - it is highly dependable to a well matched master.

Phoenix tail feathers are not easy to come by. The animal is known for its versatility, making wands with this core useful for wand casters who seek to become good with different types of magic.

Hogwarts House and Feelings: Analei is in Hufflepuff. She loves her House, and is glad she was sorted with such lovely people; she definitely wouldn't want to be in any other House.

Zodiac: Virgo - Virgo is the sixth sign of the zodiac, to be exact, and that's the way Virgos like it: exacting. Those born under this sign are forever the butt of jokes for being so picky and critical (and they can be), but their 'attention to detail' is for a reason: to help others.

Element: Fire - You are passionate, strong and bold. Your determination and vision iare who you are to the core and you won't let anyone influence you otherwise. You're independent and responsive when need be. You are a bit brash, and sharp tongued. You could stand to be a little less selfish when dealing with others and trying to find the more calm or peaceful approach to things rather than what gives the most 'drama'. Aside from that you are seen as a respectable source. You are often misunderstood and few seem to be willing to get to know you past your flame. But you are fiercely loyal to those whom you deem fit to your morals.

Regrets: Analei often regrets her angry outbursts. Her biggest regret is her tantrum in a Muggle Supermarket where she made the milk bottle explode.
During her Third Year, Analei has regretted sending roses at Valentines Day and has resolved to not send anymore.

Secrets: Analei keeps the fact that she had a lot of magical outbursts as a result of her temper to herself. While she believes honesty is the best policy, there are definitely things that can be kept to yourself, and she would never betray a friend's trust.
Last edited: