Friendly | Clumsy | Occasional Rule Breaker

​
Full Name:
Samantha Luna Jacobs
Meaning:
Samantha - Perhaps intended to be a feminine form of SAMUEL, using the name suffix antha (possibly inspired by Greek ανθος (anthos) "flower") Luna - Means "the moon" in Latin. Luna was the Roman goddess of the moon Jacobs - From the Latin Iacobus, which was from the Greek Ιακωβος (Iakobos)

Nicknames: Sam - Sam was a nickname he younger brother, Issac, had given her. It was an easier name for him to pronounce when they were younger. Ever since then, Sam was a nickname she loved for people to use. Only her friends and family could use that nickname. Mandy - Mandy is another nickname that was given to her. This nickname was given to her by her older brother, Harrison. And only Harrison could call her that, no one else. Sammy - Sammy is another nickname that people would give her, but doesn't mind that people call her that.
Why:
Samantha was named after her great-grandmother, her father's grandmother. He was very close to his grandmother that he thought that it would be fitting for their first girl to be named after someone he was close to. Samantha loves that she is named after someone that one of her parents were close to, though she didn't get to meet her great-grandmother since she passed away before Samantha was born, due to cancer. Luna was a name that her mother had chosen, as Samantha's mother is into Astronomy and all things space and stars. Her nana (Her mother's mother) had always told her many things about the stars.
Date Of Birth:
June 1st 2037
Sexuality:
Bisexual (Though she doesn't know that yet)
Blood Status
: Half-Blood - Her father is a pureblood, whereas her mother is a muggle.
Wand:
Fir Wand 14 1/8" Essence Of Sphinx Remains
Hometown:
Auckland, New Zealand
Birth Place
: Auckland, New Zealand
Nationality:
New Zealander
Ethnicity:
Half English and Half American (Her father is English and her mother is American)
Occupation:
School Student
School:
Hogwarts New Zealand
School House:
Hufflepuff
Appearance:
Samantha is slightly tall for her age. She has wavy, dark brown hair that reaches just below her chest. She also has dark brown eyes. Her style is quite simple with neutral colours and bits of colour here and there. Her height is around 4"10 - 5"2. She also has a few freckles scattered around her face and has dimples when she smiles.
Portrayed By: Maia Mitchell
​
Personality:
Samantha is a kind and friendly person. But can get shy when you first meet her. After knowing her for a while, she is quite talkative, that you can never keep her quiet. She is smart and always on task, but can be very clumsy. There are occasional times where she lashes out. But that's only if someone pressures her or they are rude to her, her family or friends. She loves her friends and family very much. There are times where she has trouble figuring out what is right or wrong. But overall she is a caring and a clueless girl with a happy but shy persona. Samantha is also an occasional rule breaker. She doesn't mind breaking the rules, just as long as she doesn't do it by herself or that she isn't caught.
Zodiac Sign and Element
Gemini - Expressive and quick-witted, Gemini represents two different personalities in one and you will never be sure which one you will face. They are sociable, communicative and ready for fun, with a tendency to suddenly get serious, thoughtful and restless. They are fascinated with the world itself, extremely curious, with a constant feeling that there is not enough time to experience everything they want to see.
Air - This is the element that connects all other elements, even though it might seem less relevant, invisible as it is. The distance from the nature of Earth lifts us up high, in impractical and mental planes that don't satisfy our physical needs. Still, this is the element that can be found in all others, keeps the fire going just like the Sun burns hydrogen. We may say that the beginning of life wouldn't be possible without Fire, but there would be no Fire on our planet without Air
Family: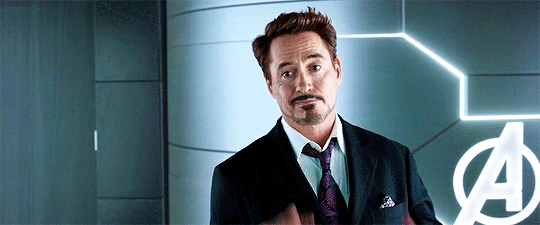 Name: Jefferson James Jacobs | DoB: April 4th 2000
Relationship: Father | Blood Status: Pureblood
Occupation: Misuse of Muggle Artefacts Office, Ministry of Magic, England
-
Name: Diane Ruthanne Jacobs | Dob: March 8th 2001
Relationship: Mother | Blood Status: Muggle
Occupation: Muggle Teacher

-




Name: Harrison Alexander Jacobs | Dob: February 1st 2027
Relationship: Half-brother | Blood Status: Half-Blood
Occupation: Muggle Pet Shop Keeper

-




Name: Issac Jaison Jacobs | DoB: October 2nd 2039
Relationship: Brother | Blood Status: Half-Blood
Occupation: Hogwarts New Zealand Student
​
History:
Samantha is the middle child and only daughter of the Jefferson family. She was born and grew up on the west side of Auckland, New Zealand. Her mother is American and her father is English. They had both met in England where her father lived and her mother was there for a holiday. A few years after they got married, Jefferson's parents lived in New Zealand. Jefferson and Diane had decided to move near his parents and have a family of their own in New Zealand. Jefferson worked in the Ministry of Magic in England while his family was down in the southern hemisphere but visited them as much as he could. Samantha had a great and fun childhood and had two brothers who constantly annoyed her and she would annoy back. She loved them anyway. She was quite close to her father and brothers and had a strong bond with her mother since Samantha was the only daughter in the family. Samantha was bullied at Muggle Primary school when she was eight.
Fears:
Bees, spiders,
Interests:
Movies, Comics, Superheroes, Books
Dislikes:
Avocados, Dark Chocolate
Bad Habits:
Talks a lot, bites her nails, she's also very clumsy
Strengths:
Gentle, affectionate, curious, adaptable, ability to learn quickly and exchange ideas
Weakness:
Nervous, inconsistent, indecisive
Last edited: