Friendly | Quiet | Shy | Talkative
Messages

200
OOC First Name

Maria
Blood Status

Half Blood
Relationship Status

Too Young to Care
Sexual Orientation

Straight
Wand

Fir Wand 14 1/8" Essence Of Sphinx Remains
Age

11
Samantha Jacobs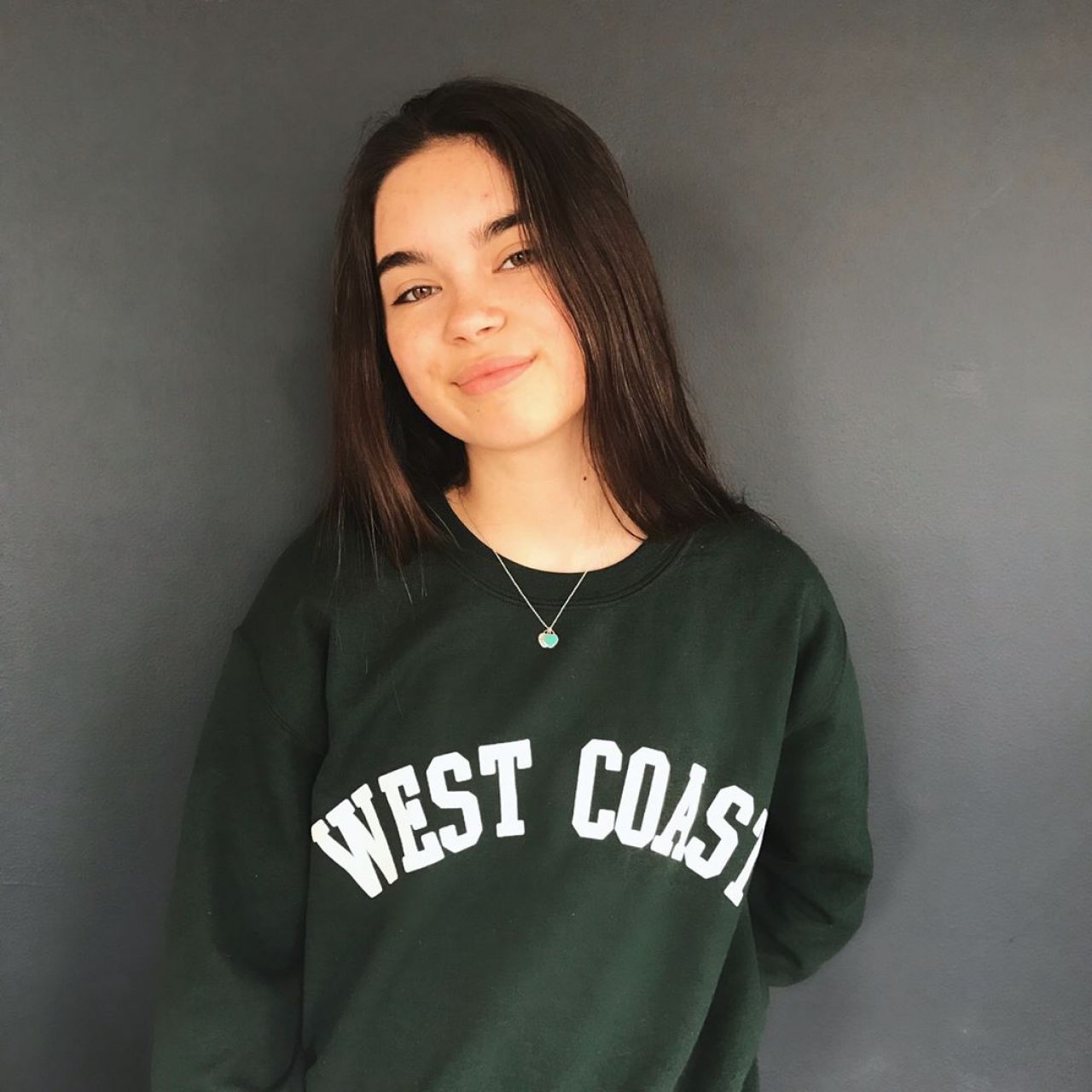 ​
Basic Info:
Full Name: Samantha Jayde Jacobs
Date Of Birth:
June 1st 2037
Nicknames:
Sam
Zodiac Sign:
Gemini
Blood Status:
Half-Blood
Wand:
Fir Wand 14 1/8"
Essence Of Sphinx Remains
Hometown:
Auckland, New Zealand
Hogwarts House:
Hufflepuff
Appearance:
Samantha is slightly tall for her age. She has wavy, dark brown hair that reaches just below her chest. She also has dark brown eyes. Her style is quite simple with neutral colours and bits of colour here and there. Her height is around 4"10 - 5"2. She also has a few freckles scattered around her face and has dimples when she smiles.
Portrayed By: Landry Bender
Personality:
Samantha is a kind and friendly person. But can get shy when you first meet her. After knowing her for a while, she is quite talkative, that you can never keep her quiet. She is smart and always on task, but can be very clumsy. There are occasional times where she lashes out. But that's only if someone pressures her or they are rude to her, her family or friends. She loves her friends and family very much. There are times where she has trouble figuring out what is right or wrong. But overall she is a caring and a clueless girl with a happy but shy persona.
Family:
​
Name: Diane Ruthanne Jacobs
Relationship: Mother
DoB: March 8th 2001
Occupation: Muggle Teacher
Blood Status: Muggle

Name: Jefferson James Jacobs
DoB: April 4th 2000
Relationship: Father
Occupation: Misuse of Muggle Artefacts
Office, Ministry Of Magic, England
Blood Status: Pureblood

Name: Harrison John Jacobs
DoB: June 17th 2027
Relationship: Half-Brother
Occupation: Muggle Pet Shop Keeper
Blood Status: Half-Blood

Name: Issac Jaison Jacobs
DoB: October 2nd 2039
Relationship: Brother
Occupation: Muggle Student
Blood Status: Half-Blood
History:
Samantha is the middle child and only daughter of the Jefferson family. She was born and grew up on the west side of Auckland, New Zealand. Her mother is American and her father is English. They had both met in England where her father lived and her mother was there for a holiday. A few years after they got married, Jefferson's parents lived in New Zealand. Jefferson and Diane had decided to move near his parents and have a family of their own in New Zealand. Jefferson worked in the Ministry of Magic in England while his family was down in the southern hemisphere but visited them as much as he could. Samantha had a great and fun childhood and had two brothers who constantly annoyed her and she would annoy back. She loved them anyway. She was quite close to her father and brothers and had a strong bond with her mother since Samantha was the only daughter in the family. Samantha was bullied at Muggle Primary school when she was eight.
Extras:
Fears:
Bees, spiders,
Interests: Music, Quidditch, Movies,
Photography, Comics, Superheroes
Dislikes: Bullies, avocados,
Pet Peeves: Rudeness, Talking Over People,
Bad Habits: Talks a lot, bites her nails
Samantha's Handwriting
:
Last edited: