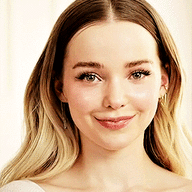 Queen of Arts | Vibez Assistant | Chaos
Messages

514
OOC First Name

Sophia
Blood Status

Mixed Blood
Relationship Status

Seeing Somebody
Sexual Orientation

Arthur
Age

September 2, 2037 (16)
---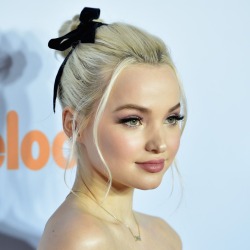 ​
---
KIARA WOOD - MCLEOD
​
---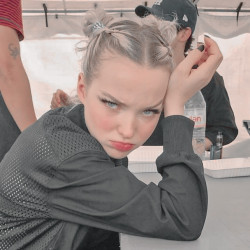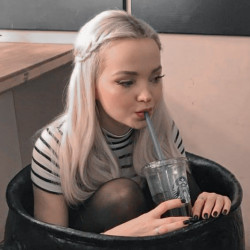 ​
---
FULL NAME
Kiara Wood-Mcleod II
PRONUNCIATION
In English, her name is pronounced "Kiy-AA-R-aa"
In French, her name is pronounced "K-ee-ah-r-uh"
NAME MEANING
Italian "Bright" and Korean "First Ray of Sun"
REASON FOR SUCH A NAME
Kiara is named after her grandmother from mom's side
NICKNAME
"Kia" given by Jenna Jusantrea. Kiara really loves it and usually goes by it
"Rara" given by Jordan Harris. No specific reason for that, but she absolutely adores it
"Kiki" given by Arthurian Taylor. Accepts it only from him
"Kee" given by Gabrielle Perrault. Loves it endlessly
CURRENT AGE
Kiara is 16 years old
CURRENT RESIDENCE
Hamilton, New Zealand
HOMETOWN
Paris, France - La Campagne á Paris. When she was 3, she partly moved to Versaille. She learned in Paris and lived in Versaille, but with her spending most of the time in Paris, she is used to saying that she lives in Paris
BIRTHPLACE
Even with being French and living there for 14 years, Kiara was born in the USA, the state of California, city Los Angeles. That is the reason why she was often called Angel by her parents
BLOOD STATUS
She is mixed blood. Her dad was a half-blood and mom was a pure-blood
ROOTS
Kiara's mom Fleur Wood was half French and half German. Fleur's mom Kiara Wood was German, but Fleur's dad Chris Wood was French. Kiara's dad was American. Kiara herself is partly French, German, and American
NATIONALITY
Kiara by nationality is French
CITIZENSHIP
Kiara has dual citizenship in France and the USA. She is planning on taking New Zealand citizenship instead of USA
BIRTH TIME
Kiara was born on September 2, 2037. At time 8:32 in the morning
ZODIAC
Kiara is a Virgo
Virgo. Virgo's personality traits are derived from its receptive, feminine, or yin qualities, making this sign oriented toward contemplation and engagement with inner awareness. The primary Virgo strengths can be found in their mental agility, adaptability, and skillful, meticulous nature. Diligent and observant, these folks think clearly, learn quickly, and gain enormous satisfaction in serving, healing, and helping to bring order, perfection, and practicality to their world. Some potential weaknesses in Virgo's approach to life are rooted in their great strengths. Though intelligent and mentally dexterous, this highly functional mind can easily become overactive, leading to worry, anxiety, and insomnia. What they think up may become more real than what is actually happening, making it important for these natives to stay grounded in their bodies, breath, and the moment.
House Astrology. Virgo may well be the zodiac sign that most fits into the Ravenclaw House, despite there being arguments for their placement in Hufflepuff. The similarities shared between the two are undeniable, with both valuing intelligence and getting lost in their minds all too often because of it. Virgos and Ravenclaws understand that intelligence comes in many forms and no one person can possess all knowledge.
Element. Virgo's element is earth, the heaviest and most solid element, thought by ancient astrologers to be the densest form of matter. Earth represents the very structure that all of nature is built with and upon, and without it nothing could take a material form. Virgo's affinity for being efficient, skilled, and resourceful is all akin to the structure and tangibility of the earth element.
Planet. Virgo was thought to be the nocturnal/night home of Mercury, a conscientious and detailed-focused earth sign that allows Mercury to express and enact its most swift and facile functions. Among these are analysis, communication, the ability to discern and discriminate, and fine, manual dexterity.
Those born with Mercury in Virgo will likely find that many of these abilities come naturally and easily to them. Mercury in Virgo folks typically has a keen, perceptive mind. They are also very receptive, considerate, and tuned into their heightened nervous system responses to help them navigate their choices and actions.
SEXUALITY
Kiara identifies herself as a bisexual demisexual (closeted)
MEANING
Bisexual. Someone identifying as bisexual is attracted to both binary genders, male and female.
Demisexual. Sexual orientation where you don't feel sexual attraction to any person unless you've had a deep emotional bond with that person.
HANDWRITING&SIGNATURE

---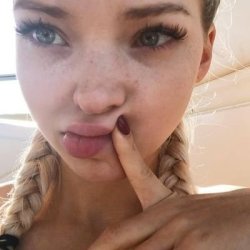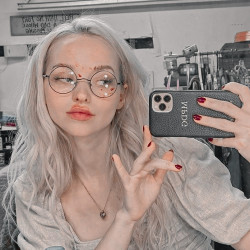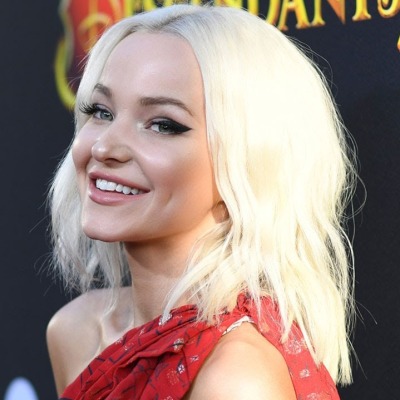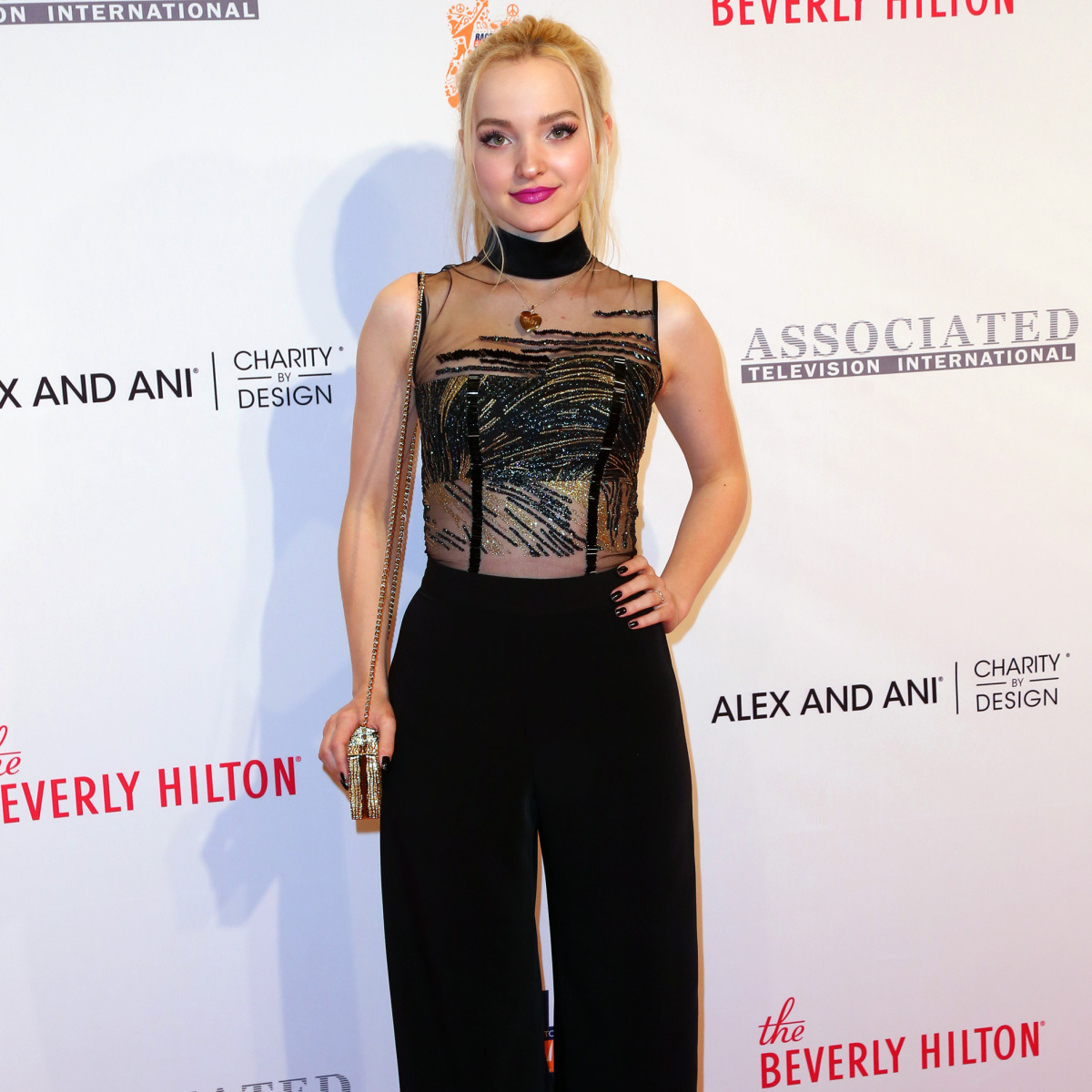 ​
---
EDUCATION
SCHOOLS
>Muggle primary private school with math deviation in Paris, France 2043 - 2048
>Beauxbaton Academy of Magic, France 2048-2051
>Hogwarts New Zealand 2051-2056
>Art School in Paris, France 2041-2051
BEAUXBATONS HOUSE=PAPILLONLISSE
Papillonlisse is well known for kindness, artistic ability, maturity, and idealisticness. The house's color is purple and the house is symbolized by a butterfly alighting on a leaf. Students that are sorted into this house are naturally gifted in the arts, they are thoughtful of all others around them as well as kind and gentle. Some students of this house have a tendency to have a fluttery personality and are very social people. Those sorted into this house have a tendency to quite spur of the moment and unpredictable people. Students selected in this house are prized for their sophistication and surprising maturity at all ages, they prize beauty of the mind and beauty of appearance above many other characteristics and are always striving to improve aesthetic qualities of life. Students of Papillonlisse are often daydreamers, hopeless romantics, those that want to change the world with their idealism and undying love. They often fail to see things for what there are as they are not the most analytical of all people. Those sorted into this house value the humanist approach through to the world, they don't learn to gather knowledge but learn to become a better person. They are introverts focused on their own internal state. Papillonlisse students are often very emotional, bring strong feelings and strong dedication into their work.
HNZ HOUSE=RAVENCLAW
Ravenclaw House prizes learning, wisdom, wit, and intellect in its members. Thus, many Ravenclaws tend to be academically motivated and talented students. They also pride themselves on being original in their ideas, and methods. It is not unusual to find Ravenclaw students practicing especially different types of magic that other houses might shun.
FAVORITE CLASS
Kiara's favorite class, without a doubt, is Charms. The next subjects that she enjoys are Herbology, Potions, and Arithmancy
LEAST FAVORITE CLASS
Her least favorite classes are Divination, Ancient Runes, and the History of Magic.
FAVORITE PROFESSOR
Fourth year=Robert Kain
Fifth Year=she has a dilemma about choosing between professor Misha Haden and professor Angel Castillo
CLUBS&EXTRA CURRICULAR
>Heta Omega 2051-2056
>Conglomerted Arts Club 2053-2056
TITLES
>Queen of Arts (CAC, co-leader with Casper Beckett) 2054-2056
GRADUATION
Kiara is going to graduate in 2056 (Y40)
She graduated from Art School in France, in 2051
OCCUPATION
>HNZ Student
>Vibez Assistant
---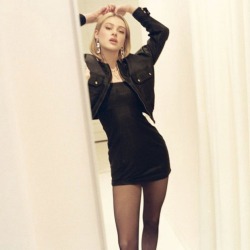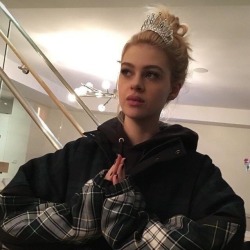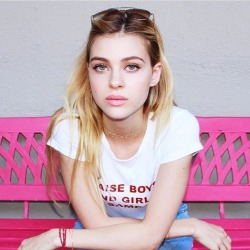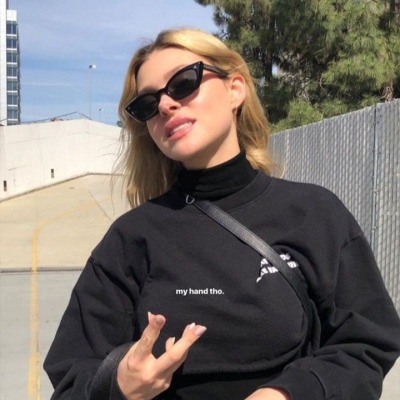 ---
WAND WOOD

Ivy wands are best suited for social wizards and witches who adapt well in difficult situations and thrive. They also seem to have a knack for healing magic.

WAND CORE

Billywig stingers make for temperate cores, but they are mildly useful when used to heal. Wands with this core tend to what they want to do, making them good for people who are flexible in nature.

LENGTH

12 Inches - A fairly average length for a wand, not at all uncommon or very special.

STYLE

Style - Straight and smooth: what else is there to say?

FLEXIBILITY

Flexible - Flexible: Not easily broken, this wand performs under strenuous circumstances with little effort - though how well it performs is ultimately up to its weilder.
---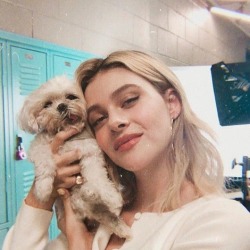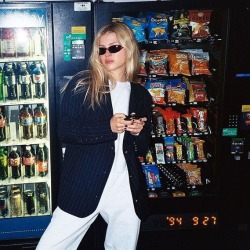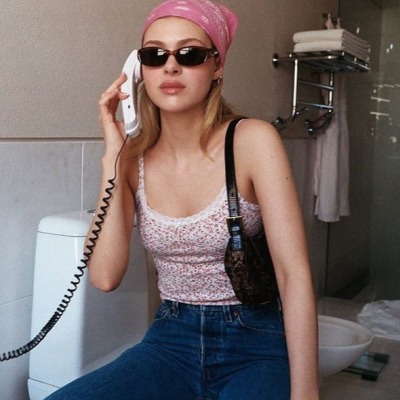 ​
---


BLOOD TYPE
Kiara's blood type AB positive. Her red blood cells can only be used to treat people with the same blood type. However, she can safely receive red blood cells from any blood type
PLAYBY
Dove Cameron
HAIR
Kiara's hair is only down to her chest. In summer it's light blonde, but in winter it's almost light brown. Usually, her hair is straightened, but naturally, it is wavy. She also has lengthened bangs that end at her neck
EYES
Her eyes are light blue
HEIGHT
Kiara's height is around 4 feet 11 inches=151cm
DISTINGUISHING FEATURES
She wears glasses at lessons, when reads something or when she is doing something in a closure plan. Her forehead, nose, cheeks, and temples, almost down to the chin, are covered with freckles, but she usually covers them with foundation, because she dislikes how they look
STYLE
Sometimes she designs her clothes by herself (draws on her jeans) but mostly her style isn't specific it depends on her mood
---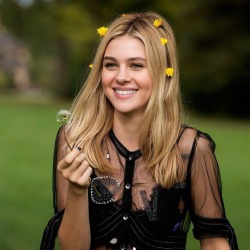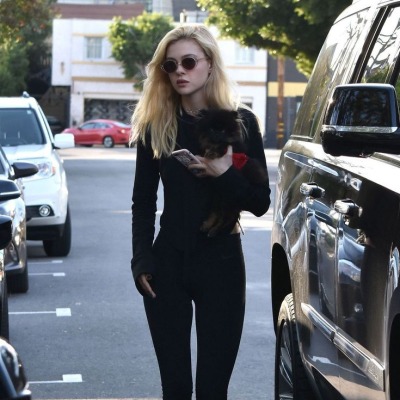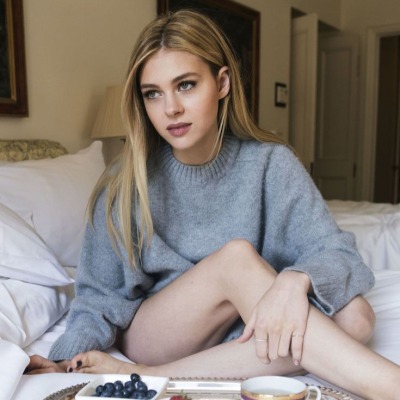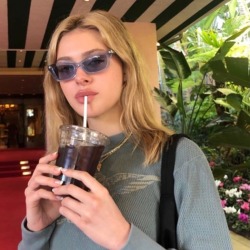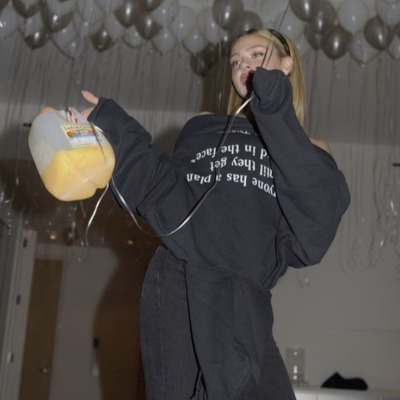 ---
IN FIVE WORDS
Confident. Sure about herself without unhealthy attitude towards other people
Friendly. Describes people who are kind, caring, and make you feel comfortable. Treats everyone like a friend - with warmth and respect
Smart. People who are showing or having a high degree of mental ability
Creative. Relating to or involving the use of the imagination or original ideas to create something
Pacifist. Someone who opposes violence as a means of settling disputes
MBTI PERSONALITY TYPE
Kiara has an ESFP or Entertainer personality type
PERSONALITY TYPE EXPLAINED
If anyone is to be found spontaneously breaking into song and dance, it is the Entertainer personality type. Entertainers get caught up in the excitement of the moment and want everyone else to feel that way, too. No other personality type is as generous with their time and energy as Entertainers when it comes to encouraging others, and no other personality type does it with such an irresistible style. Utterly social, Entertainers enjoy the simplest things, and there's no greater joy for them than just having fun with a good group of friends. It does not just talk either – Entertainers have the strongest aesthetic sense of any personality type. From grooming and outfits to a well-appointed home, Entertainer personalities have an eye for fashion. Knowing what's attractive the moment they see it, Entertainers aren't afraid to change their surroundings to reflect their personal style. Entertainers are naturally curious, exploring new designs and styles with ease. Though it may not always seem like it, Entertainers know that it's not all about them – they are observant and very sensitive to other's emotions. People with this personality type are often the first to help someone talk out a challenging problem, happily providing emotional support and practical advice. However, if the problem is about them, Entertainers are more likely to avoid a conflict altogether than to address it head-on. Entertainers usually love a little drama and passion, but not so much when they are the focus of the criticisms it can bring.

ESFP PERSONALITY STRENGTH&WEAKNESSES
STRENGTHS

WEAKNESSES

Bold

– Entertainers aren't known for holding back. Wanting to experience everything there is to experience, people with the Entertainer personality type don't mind stepping out of their comfort zones when no one else is willing.

Original – Traditions and expectations are secondary to Entertainers if a consideration at all. Entertainer personalities love to experiment with new styles, and constantly find new ways to stick out in the crowd.
Aesthetics and Showmanship – Not stopping at mere outfits, Entertainers inject artistic creativity into their words and actions, too. Every day is a performance, and Entertainers love to put on a show.
Practical – To Entertainers, the world is meant to be felt and experienced. Truth is stranger than fiction, and Entertainers prefer to see and do than to wax philosophical about "what-ifs".
Observant – With all this focus on the here and now, on doing and acting, it makes sense that Entertainers are naturals when it comes to noticing real, tangible things and changes.
Excellent People Skills – More so than things though, Entertainers love to pay attention to people. They are talkative, witty, and almost never run out of things to discuss. For people with this personality type, happiness and satisfaction stem from the time they spend with the people they enjoy being with.

Sensitive

– Entertainers (especially Turbulent ones) are strongly emotional and very vulnerable to criticism – they can feel like they've been backed into a corner, sometimes reacting badly. This is probably Entertainers' greatest weakness because it makes it so hard to address any other weaknesses brought to light.

Conflict-Averse – Entertainers sometimes ignore and avoid conflict entirely. They tend to say and do what's needed to get out of such situations, then move on to something more fun.
Easily Bored – Without constant excitement, Entertainers find ways to create it themselves. Risky behavior, self-indulgence, and the pleasures of the moment over long-term plans are all things Entertainers get into a little too often.
Poor Long-Term Planners – In fact, Entertainer personalities rarely make detailed plans for the future. To them, things come as they come, and they rarely bother with taking the time to lay out steps and consequences, with the belief that they could change at any moment – even with things that can be planned.

Unfocused

– Anything that requires long-term dedication and focus is a particular challenge for Entertainers. In academics, dense, unchanging subjects like Classic Literature are much more difficult than more dynamic, relatable subjects like psychology. The trick for Entertainers is to find day-to-day joy in broader goals and to tough it out with those tedious things that must be done.
TEMPERAMENT
Kiara's temperament type is Sanguine
TEMPERAMENT EXPLAINED
Sanguines are hearty and energetic. They love to laugh and to make others do the same. Charisma is their forte, which is why they often attract attention. Sanguine people love communication and being the center of attention. A daily routine is not for them, but this applies only to their personal lives. At work, they are very disciplined, and often, are workaholics like choleric. However, unlike cholerics, sanguines can relax and rest; they do not overwork. They value their own efforts and time and know the limit of their powers. Sanguines are amazing speakers. They are able to convince, inspire, instill hope and ignite emotions. Their speech is bright, lively, and rich — it delights and attracts. A sanguine person can easily find common ground with people of any type of temperament. The sanguine doesn't like to quarrel; instead, they try to turn everything into a joke. If it does not work, then they try to reach an agreement without starting a fight, as they are very peaceful people. Sanguines actions are logical. They love to have fun, but they know when to stop. Sanguines are practical and always look at the benefits of any situation. Their emotions and mind are usually in agreement. They quickly learn information, adapt to new conditions without problems, and easily get along with strangers. The sanguine child is an authoritative leader for peers. They can also easily communicate with high school students or younger school kids. This sanguine is an excellent organizer, both for work and entertainment. They can arrange a meeting with business partners or organize a corporate party. They are coping with intensive work, and do not mix work and personal affairs. They accept criticism well, adequately perceive criticism and try to correct their mistakes, thus improving themselves as professionals. They can be the first one who tries to make peace.
FEARS
Trucks, fire&drunk people. All caused by the car crash in which her parents and maternal grandparents died, because of a drunk person who crashed right into their car with his truck
Elevator. Kiara got stuck in an elevator when she was six and after that, she never entered it again
Sparrows. She doesn't have any particular reason why she is scared of sparrows, she just finds them really unattractive and scary
HOBBIES
Kiara's main hobby is drawing and after that comes dancing, playing violin and piano, skating, math, and sunbathing
PLANS FOR FUTURE
Kiara wants to become a healer (Pediatrician) because she is convinced that she has to take on her family legacy and since she loves babies, she decided to go with something she would enjoy not only take as her duty
KIARA'S SPECIFICS
She is a vegetarian and she has caffeine intolerance
---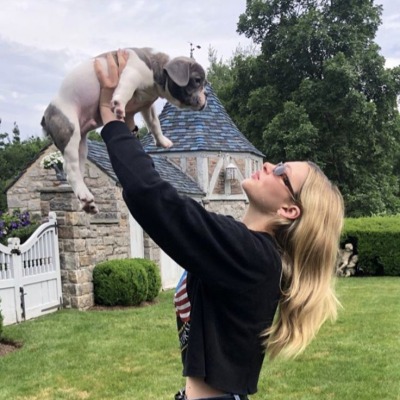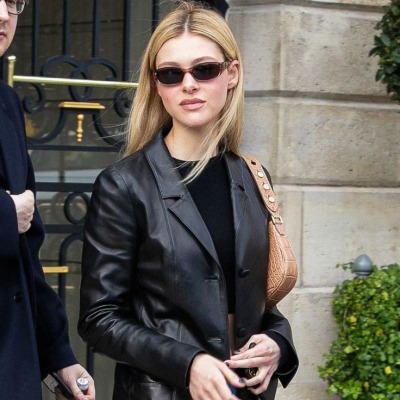 ---
PATRONUS
Kiara's Patronus is a dolphin
PATRONUS MEANING
Intelligence and sociability are among the main attributes of the dolphin. Also known for their playfulness and loyalty, dolphins live and work together in groups to aid the sick and injured and to defend each other from predators. Its incredible intelligence is put to good use in the form of solving complex problems and other such challenges. The dolphin does not enjoy dull, routine activities, so keeping busy with interesting tasks is a must!
BOGGART


Her boggart is a car on fire, but before that was a big crowd of sparrows


MIRROR OF ERISED


Her parents next to her


AMORTENTIA


Kiara would smell acrylic colors, cotton candy, and watermelon


HER SMELL


Kiara always smells like watermelon




---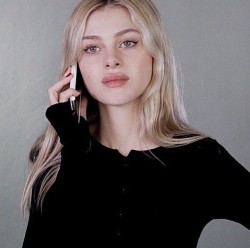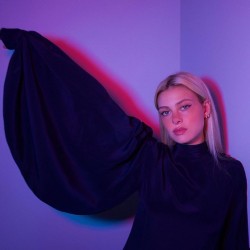 ​
---
| | | | | | | | | | |
| --- | --- | --- | --- | --- | --- | --- | --- | --- | --- |
| FOOD | COLORS | ANIMALS | SEASON | TIME OF DAY | MOVIE GENRE | MUSIC GENRE | DESSERT | DRINK | HOLIDAY |
| Four cheese pizza | Gold and light blue | Dog&Cat | Summer | Evening | Romance | Pop | Mint with chocolate crisps ice cream | Mango Dragonfruit Starbucks Refreshers | Winter |
---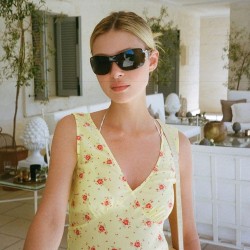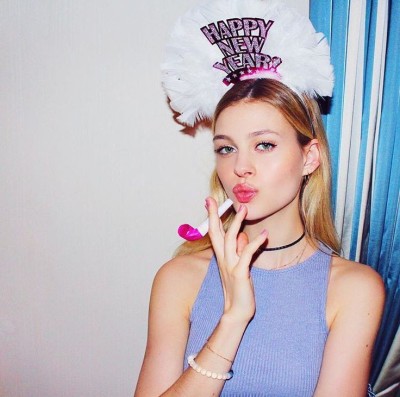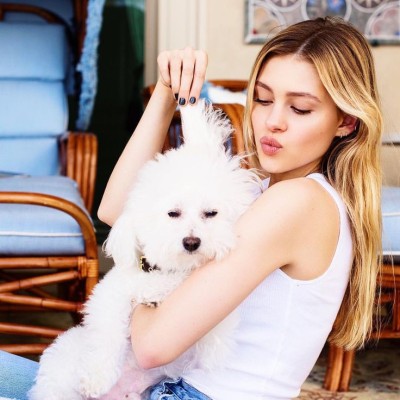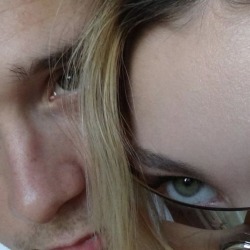 ​
---
FAMILY TREE
(only closest people)



NAME:

Fleur Wood
AGE: 34 (when died)
RELATION: Mom
BLOOD STATUS: Mixed blood
MARITAL STATUS: married
(didn't take husband's surname)
OCCUPATION: Muggle Doctor
(Brain Surgeon)
DEAD (car crash)
Were really, really close




NAME:

Jasper Mcleod
AGE: Almost 36 (when died)
RELATION: Dad
BLOOD STATUS: Mixed blood
MARITAL STATUS: Married
(to Fleur Wood)
OCCUPATION: Healer (Psychiatrist)
DEAD (car crash)
Were really, really close




NAME:

Jackson Mcleod
AGE: 27
RELATION: Step-Father,
God-Father, Uncle
BLOOD STATUS: Mixed Blood
MARITAL STATUS: Married to @Rebeca Romanova
OCCUPATION: Healer-in-training
(Family Doctor -
- Addictions Counselor)
ALIVE
Right now, the closest person to her
Helped her get over her parent's death
Last edited: