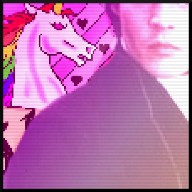 "I am the hero who eats the lesser man..."
Welcome to the Bi-Weeklyish update, where every fornight you get all the latest and greatest HNZ news spoonfed to you because we can't be sure if you're getting it anywhere else!

Week 3, Ahoy!
We're in the throes of week 3 of semester 1 - sorting is but a distant memory now as you're likely already behind on lessons, grading, and dreading those exams. Try to keep up!

Brightstone Weekend
Students who haven't been detained with Professor Styx for detention are now free to explore the wonderful world of Brightstone Village.

New shopkeeper!
While you're at Brightstone, why not take the ferry over to Mākutu Mall and visit Vibez? It's under new management with Zelda Wigham at the helm!

Yearbook Photos!
Sure, it's only halfway through semester 1 - but it takes a lot of work to put together a yearbook!
If you haven't yet, now's the time to submit your photos to the yearbook to be immortalized in HNZ history!

Quidditch!
The first Quidditch game of the year is up and running: Slytherin v. Hufflepuff (thankful it hasn't wrapped up by the time I posted this!

). If you're not on the team, why not watch from the stands or, if you're a lurker like me, discuss it at length in the On Topic board?

Character Spotlight!
For the first time in HNZ history, we have a "Spooktober" character spotlight!
So, double extra congratulations to Maria and for her character Samantha Jacobs!
If you haven't yet, please do congratulate her in the other topic and ask some questions about Samantha, or how Maria thinks about roleplaying and character development!

Advertisements!
My wife started a blog during COVID - and for a little bit, she was really into building her audience, and she asked me about how we got members here - which made me sad, because truth be told back in 2008 (when I was advertising the board), it was spamming links to Bebo groups, finding roleplaying chat groups, links in forum signatures, cross-posting links on other websites or trying to improve our pagerank through creative means (like when we joined the SOPA blackout and got some coverage for it... seriously.)
The internet's grown up since then and, other than word-of-mouth (which has brought so many lovelies to us!), we really are relegated to buying ad spots to get some good exposure on the modern web. So, not every sorting but some sortings we do that now! (We've found Facebook, though the most evil™, to be the best for this.)
The ad works - we go from 10-15 registrations a day to about 50 when the ad is running, it's amazing!
But we also need y'all to continue to be welcoming and loving even to the most nooby of noobs who don't even know what roleplaying is, or join with funny names (I was cedric_diggs at one point

), or what have you.
Just a fun story and a casual appeal for the next time you see a spike of registrations on the board.

​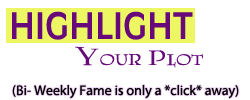 ​
UPDATES! (for reals - like, before the vaccine, I promise. )
Somebody's gonna cry when a bludger hits 'em in Quidditch this year
Donna's got some sweet plot requests
You have people who love you and are gonna keep being supportive of you - you should look forward to that!
That's all for now! Thanks for tuning in! Keep roleplaying, have fun, stay safe, see you in a couple of weeks!
As always, questions/comments/concerns - there's a reply section!

All the best,
Nick / cedric_diggs
(On behalf of the HNZ Site Staff)